Chocolate Chip Coconut Bars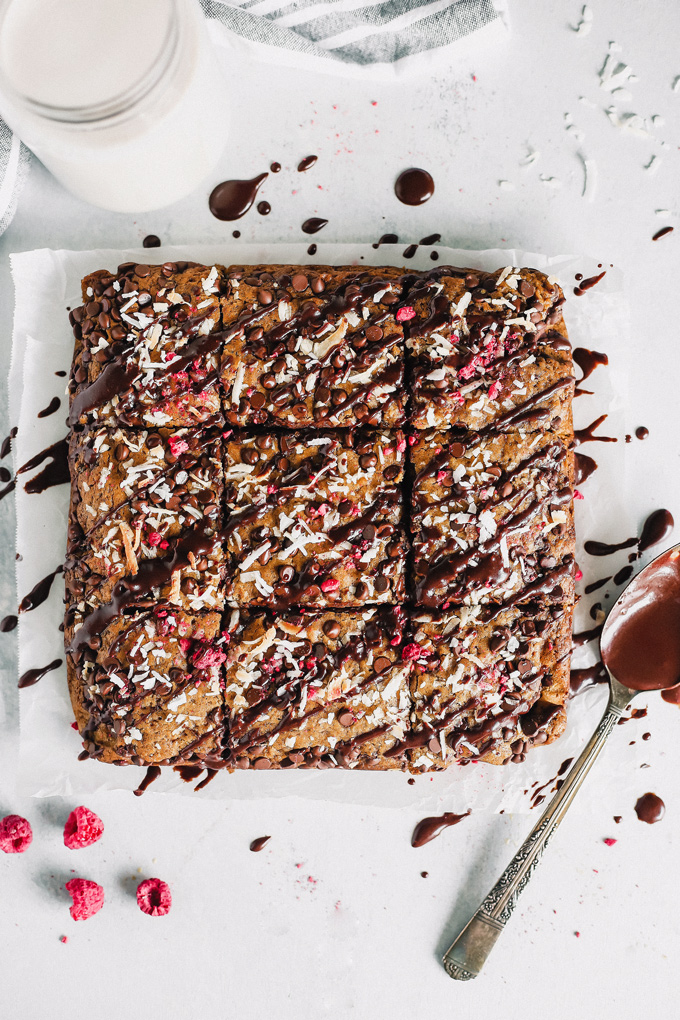 Oh holy yum! I don't even know where to begin in telling you how delicious these Chocolate Chip Coconut Bars are. I know I personally love the coconut chocolate combo and it's probably up in my top 5 of good comfort food eats.
Anyway the other day I was at a restaurant we frequent (when I don't feel like cooking) and they had these bars that called my name! I swear they even had an exotic accent as I faintly heard "Jenniiiffferrr" being called. Who could resist right, (Uuugh)!  So after my intimate moment and we had to part ways, I said why break up? I'll make them myself and we can be together forever (and by forever I don't mean taking up residency on my ass, LOL).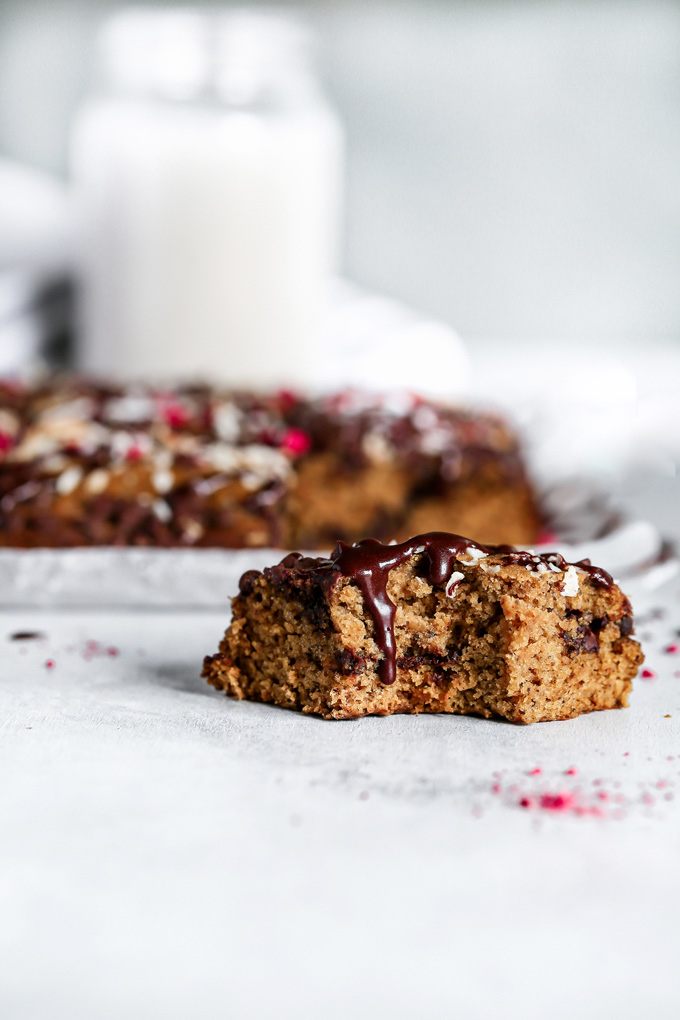 By the way does that ever happen to anyone? You go out and find something you just love and need to know everything about it and how to make it? I love to recreate things I find when I'm out so I don't always have to rely on the restaurant (because we all know cooking at home, yea yea). Sometimes it's so super nice to take a night off and order food out but then when you want that same thing on the regular it can get pretty expensive. So yea, who else does this???
Needless to say when I got home (well maybe not right when I got home more like the next day, lol) I took out all my real ingredients and started baking. Let me tell you…such easy bars to make. And, you can sub anything you 'd like to fit your very own dietary needs!!!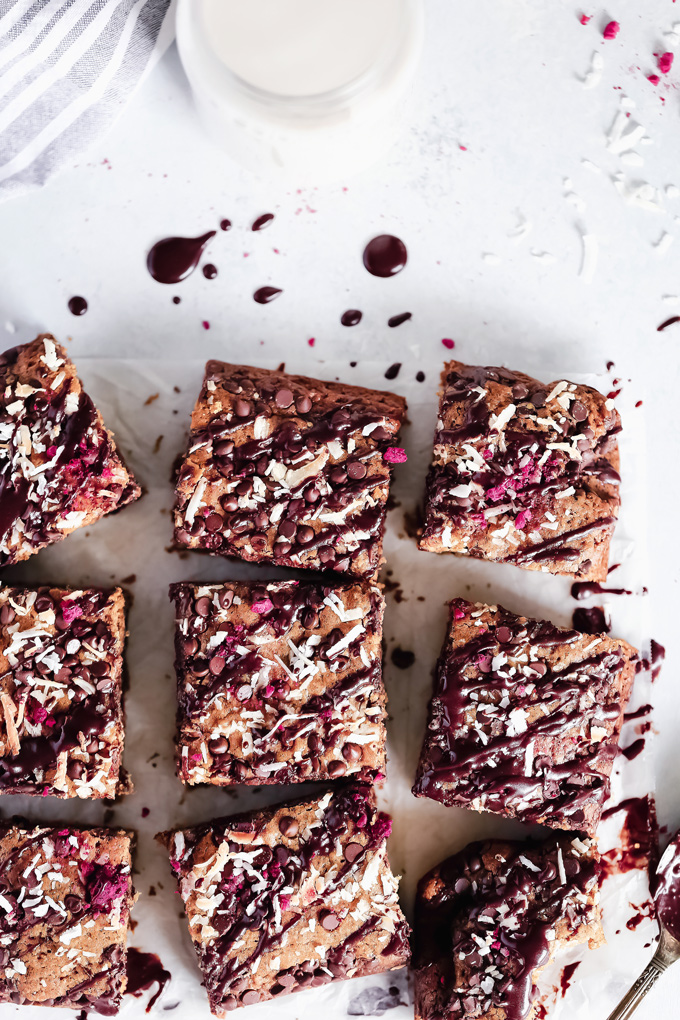 OMG So Good!
You want to know what these pair amazingly with??? My homemade Oat Milk! I am obsessed with oat milk and love all things oat milk lattes. This addiction I should say has been going on since summer of 18. When I first tried oat milk, I was like yea it's good. But then when I really tried oat milk in an iced latte and it was so creamy and dreamy, it was instant love. (Did I just sell you on oat milk?) Most coffee shops use oat milk and it usually has just so much sugar in it. Once in a while it's ok but like errr day? Not so much, that's why I started making my own. So easy I promise.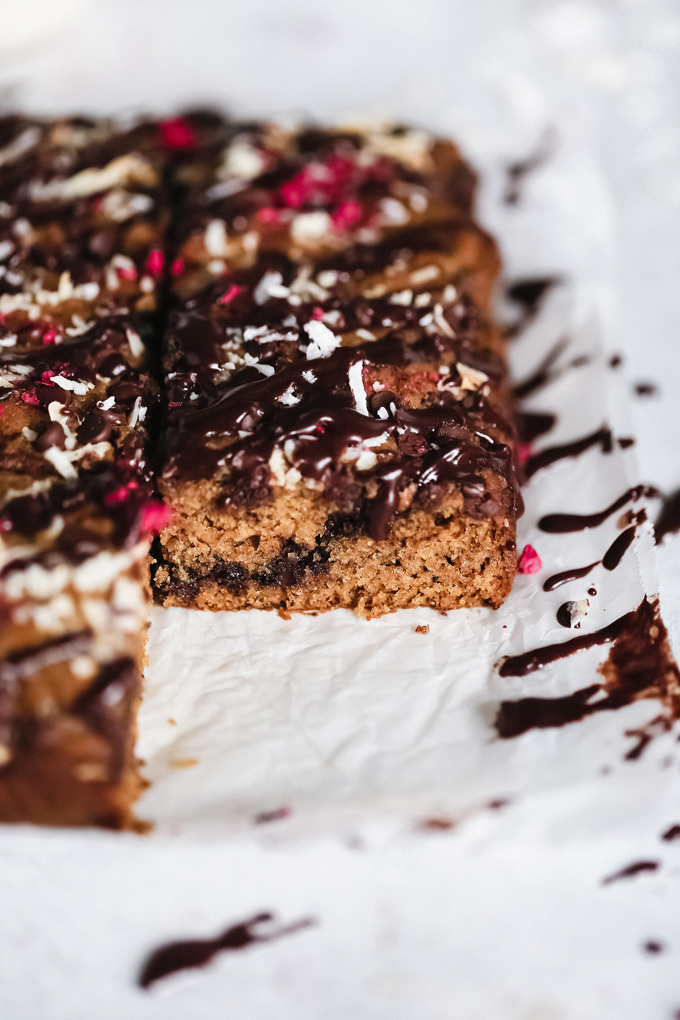 These Chocolate Chip Coconut Bars are kinda like eating cake. You can actually make this into a cake if you'd like. The texture is so soft and fluffy you can throw some full on frosting on these gems and celebrate anything you'd like.
I like to top them off with some shredded coconut, homemade chocolate (affiliate) sauce and crushed freeze dried raspberries (affiliate). You can use fresh fruit too. But really, it can be anything you fancy. They are especially great straight from the oven while the bars are still warm and the chocolate chips are still super melty. Enjoy!
Chocolate Chip Coconut Bars
Enjoy straight from the oven while the bars are still warm & the chocolate chips are super melty.
Ingredients
2 cups all purpose flour, or any flour
1 tsp banking soda
1 tsp himalayan salt
8 tbsp vegan butter, melted
4 tbsp coconut oil or avocado oil
1/2 cup coconut sugar
1/3 cup brown sugar
2 flax eggs
2 tsp vanilla extract
1 cup shredded coconut
1 cup dairy free chocolate chips
Toppings
handful of freezer dried raspberries, (optional)
handful of shredded coconut, (optional)
chocolate sauce for chocolate drizzle , (optional)
Instructions
Preheat oven to 350F and line an 8x8in baking sheet with parchment paper.

Whisk dry ingredients in one bowl and wet ingredients in another. Combine wet to dry and mix until well combined.

Spread half of the batter into the baking dish and cover that with the one cup of chocolate chips and shredded coconut. Top with the remaining batter. You can sprinkle more chocolate chips and coconut on top.

Bake for 25-30 minutes or until toothpick test comes out clean.

Top with the suggested toppings and drizzle with your fave melted dark chocolate. Enjoy!
Notes
Stores well at room temperature for up to 5 days. 
Any flour can be used.
Hate coconut? You can omit.
~Pin This Recipe~