Swiss Style Potato Rosti
It's going down like this…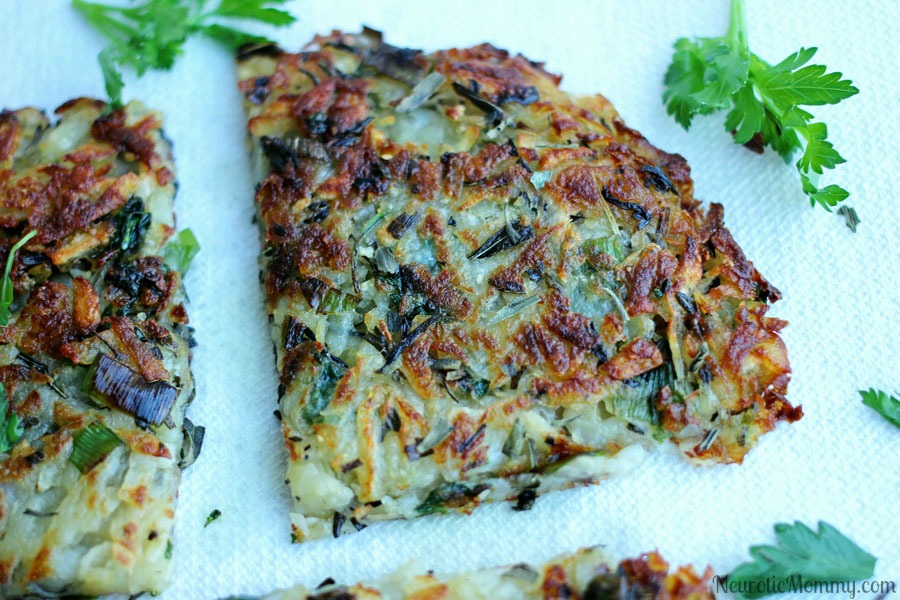 What is a Potato Rosti? Well it's a swiss dish that consists of grated potatoes formed into a flat cake then fried. But I healthified it up a bit. They're like hash browns and I'm all about hash browns. I don't like biting into one though and oil drips down the side of my face. I mean Yuuuck right!? And we all know that happens. Then the oil over powers the actual potato and you're stuck with basically mush. Ew.
Ok so this is pretty simple. You will need a grater, some fresh herbs and extra virgin olive oil. Oh and duuuh a fry pan. (Phew almost forgot that)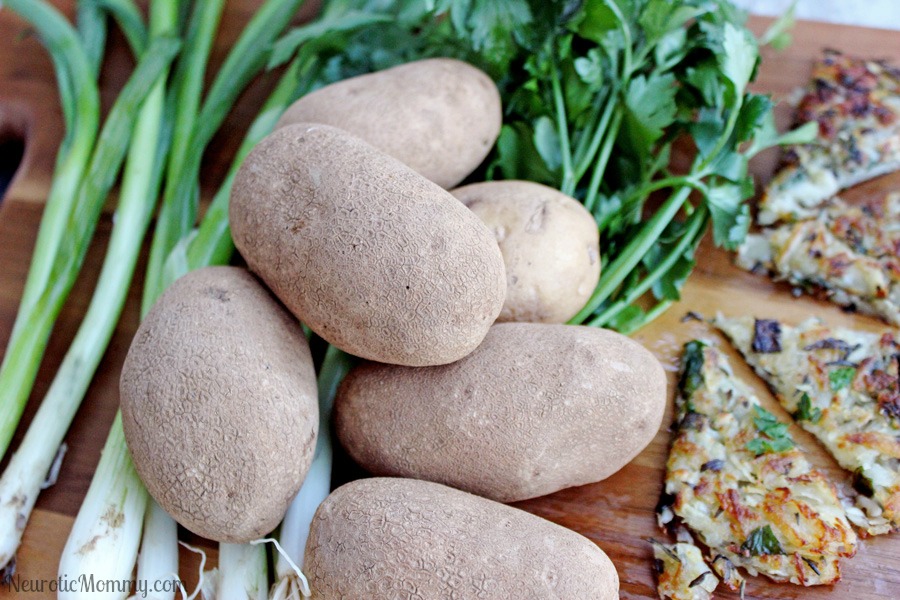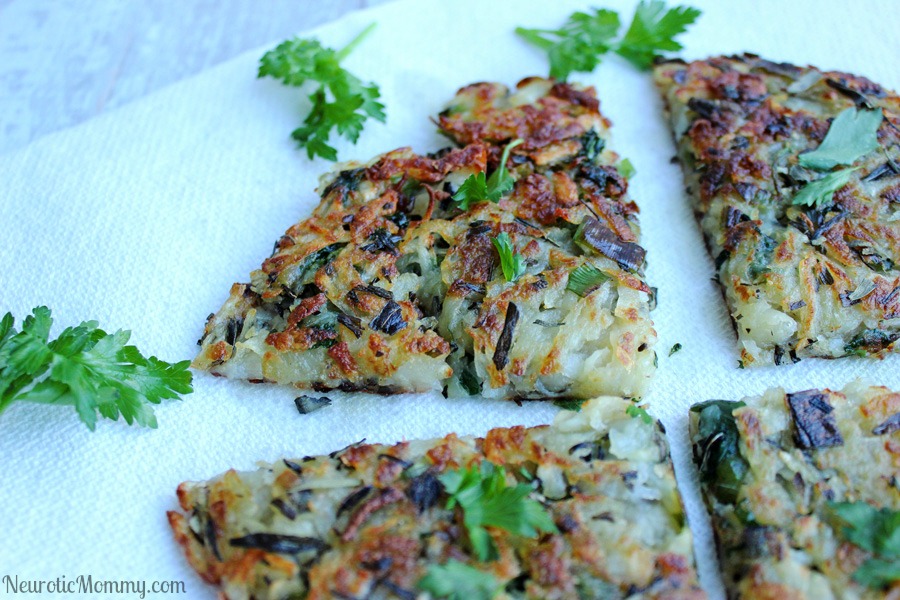 Now what's good about this is that you can have it any time of day. Breakfast, lunch, dinner, you get where I'm going with this. They hold up well in the fridge and heat back up nicely. I like them a little extra crispy so I cook them on each side for a few minutes extra. Also you want a Bonus? You can opt to use sweet potatoes instead. Did I just hit you up with an even healthier option? Um I totes did! Would ya look at that…
Now go get messy with some potatoes!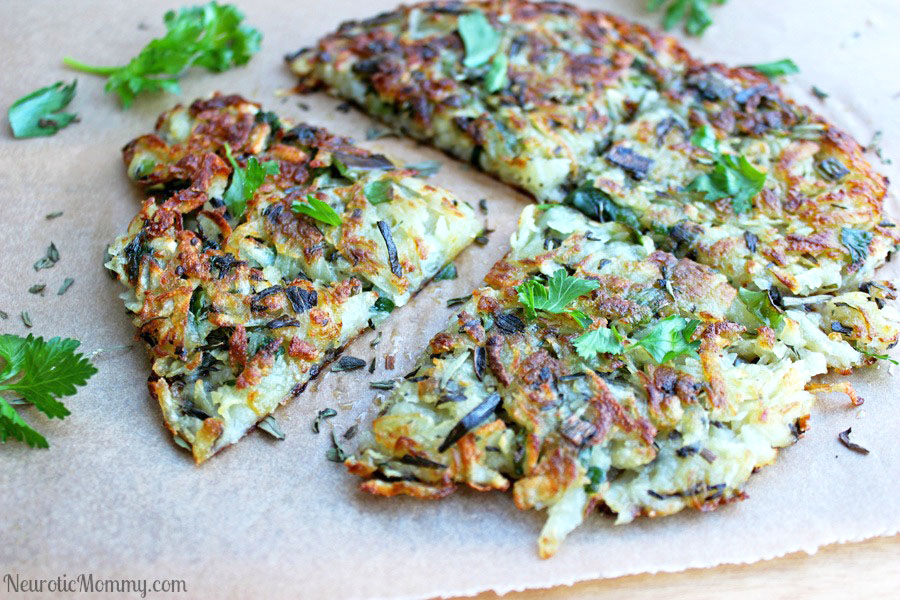 Swiss Style Potato Rosti
Author:
Prep time:
Cook time:
Total time:
Serves: 4-6
A healthified hash brown.
Ingredients
2-3 Potatoes
2 tbsp fresh chopped chives
2 tbsp fresh chopped parsley
1 tbsp tarragon
salt/pepper to taste
1-2 tbsp extra virgin olive oil
Instructions
Clean, peel and grate potatoes. Remove as much water from them as possible. I used a paper towel.
Place into large bowl, add in all seasonings and toss around with your hands.
In a small to medium fry pan add in the EVOO.
Press the potato mixture into the pan and let it cook on low to medium heat for 10 minutes or until golden brown. Remove from pan, add extra EVOO (if needed) and cook the other side for another 10 minutes or until golden brown.
For extra crispiness cook on each side a few more minutes.