Oatmeal Cacao Breakfast Bars
Do you love chocolate as much as I do?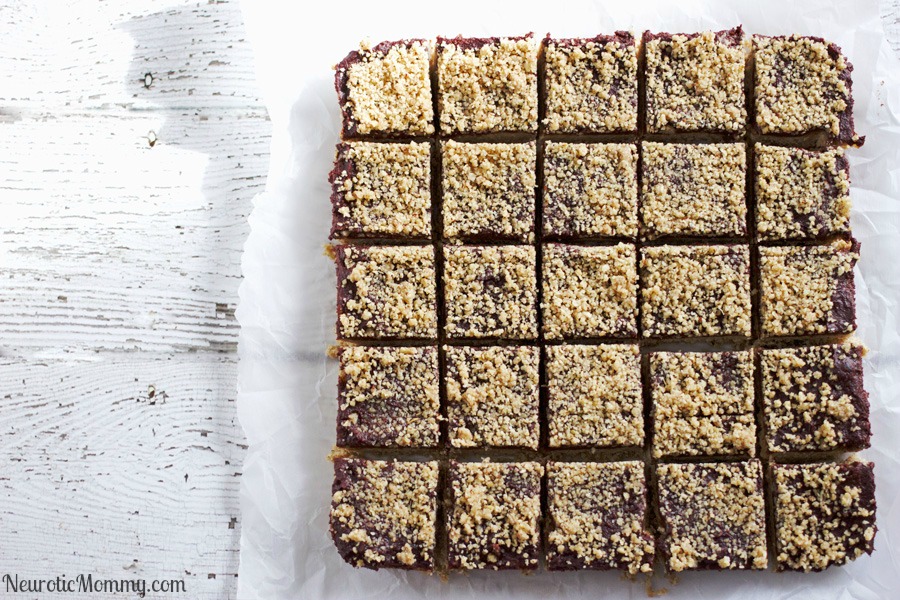 But do you love chocolate in the morning? Hmmm…Guess what? Me freakin too, Hooray! I'm going to just give you a heads up right now and tell ya you probably won't be able to eat just one. You may feel guilty at first but not to worry because they are actually really good for you. And not just because they taste good they really are made with ingredients that will leave you like Whoa.
For instance Cacao Powder. A chocolatey superfood high in antioxidants and has significant benefits to the cardiovascular system. The nutrient density of raw cacao powder basically benefits every function of the body. Did you know that chocolate has the highest source of magnesium? (Check out my Health Tip of the Day to your right in the sidebar) And get this, most people are magnesium deficient. How is that possible? Well the chocolate in an average candy bar does not have the same properties as raw cacao powder. Candy bars are highly highly processed and deprived of any nutritional value if any at all. You catch my drift right?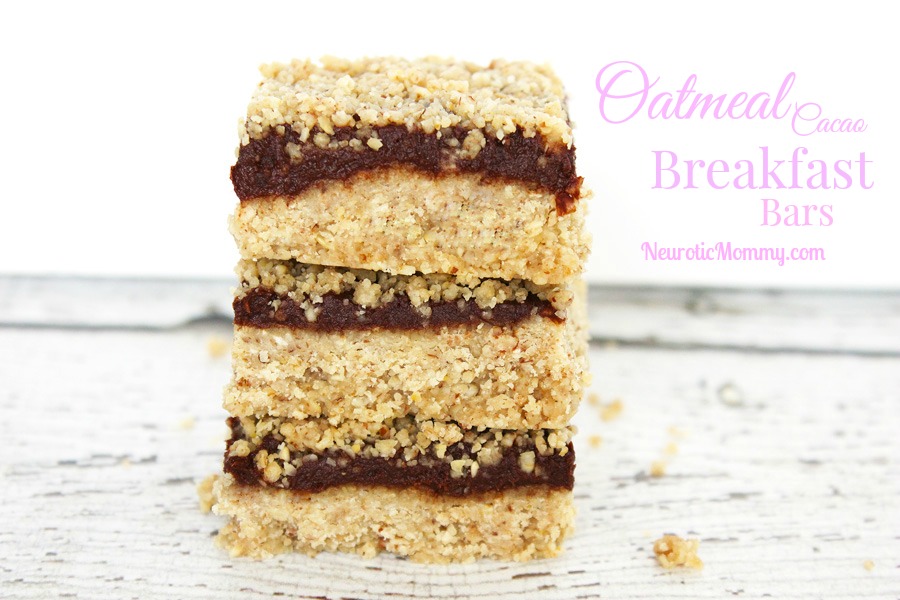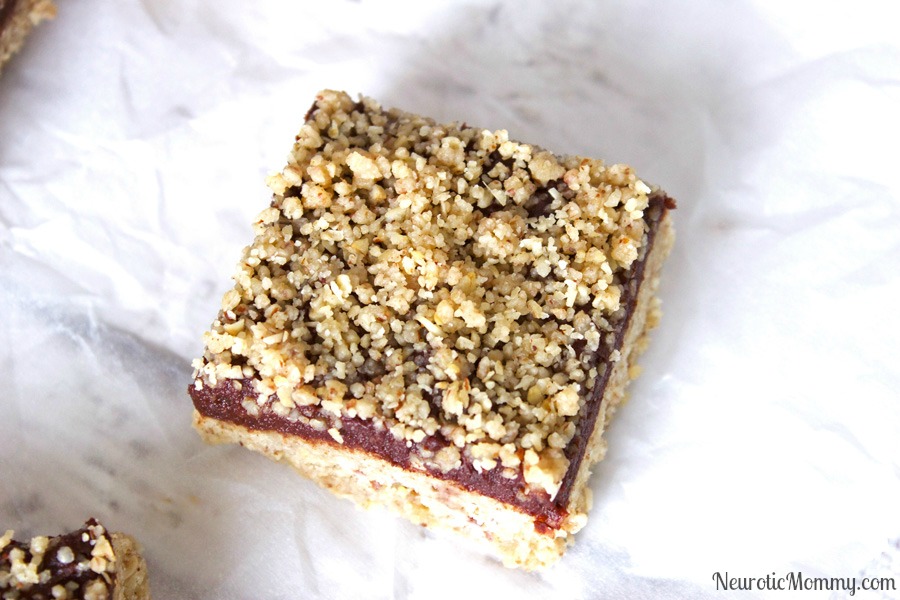 So what's so special about these bars? Um hello, Everything. There are no refined or processed sugars, no dairy, no soy and no egg (taking a breath).
Do any of you have those days where you wake up and think to yourself gosh why can't all the things that taste amazing in this world be good for you? Guilty! I think that way more than I should. I'm always staring yonder thinking of the donuts that could be guilt free. Then I'm zapped back into reality. (Uuugh the travesty!) I'm a woman, we all have that time during the month where we can eat like bottomless pits and never be full. Our crazy hormones throw us off track due to our infamous P-Rod. Yea I said it.
Here's the good news. All is not lost. When you make things like this who needs the bad crap anyway. You can please your tastebuds and nourish your insides at the same time. It's a win win!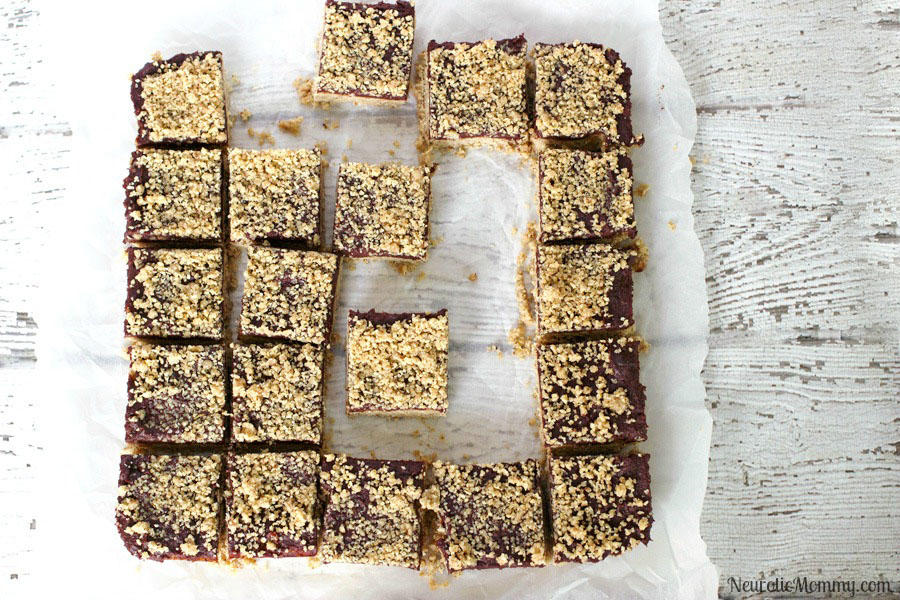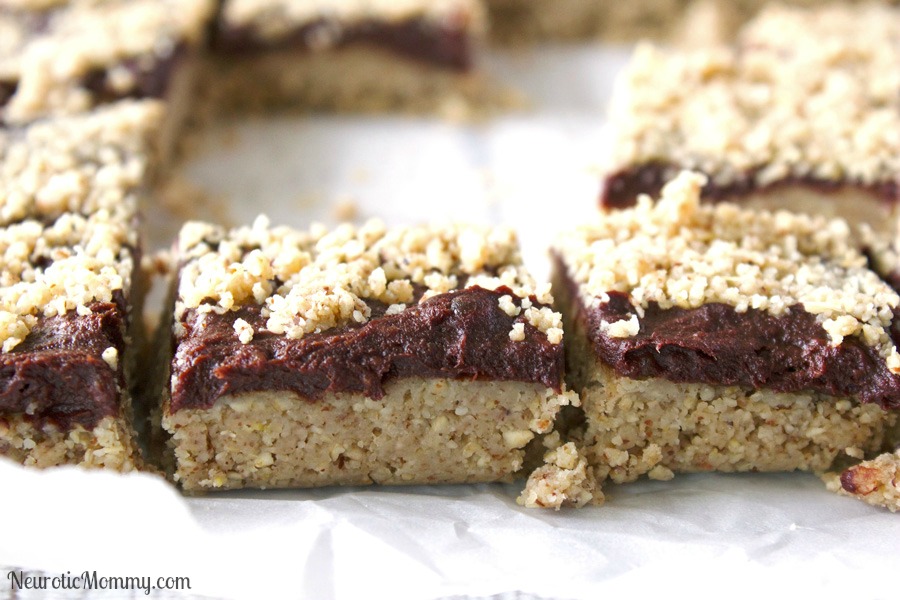 This will take you about 10 minutes to prep and then the hard part is waiting the hour or so while it's in the fridge to set. I mean you could eat it right away then it will be more of a granola parfait. (Hey good idea! Thanks guys.) I love when I get the light bulb in my head to go off. Anyway…
What I did was I made these the night before and left them in the fridge overnight just so I didn't have to be tortured with the waiting and went right to sleep. Ok so maybe I had one dream about them. Over exaggerating much Jenn
This recipe is adapted from RunningWithSpoons, No-Bake Vegan Oatmeal Fudge Bars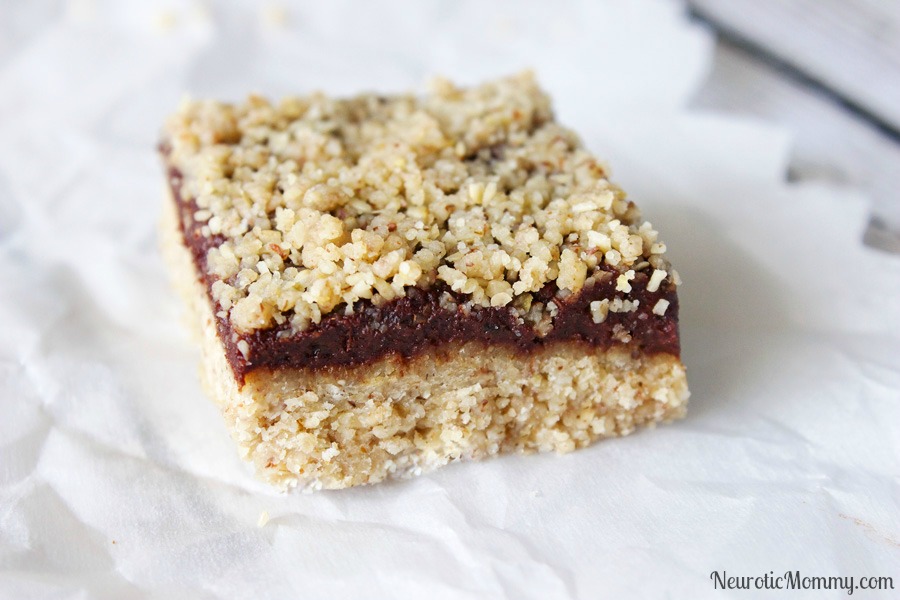 Oatmeal Cacao Breakfast Bars
Recipe Type: Breakfast
Author:
Prep time:
Total time:
Serves: 16
A healthy chocolatey breakfast your whole family will love.
Ingredients
[b]For the crust:[/b]
3 c rolled oats
1 c almond flour
1 c slivered almonds or whole
pinch of salt
1/4 c rice malt syrup
1/4 c coconut oil , melted
[b]For the filling:[/b]
1 1/2 c pitted medjool dates
1/2 c raw cacao powder
1/4 c water
Instructions
Line an 8×8″ baking dish with parchment paper or plastic wrap.
Place all dry ingredients for the crust in a food processor. Run until crumbly.
Add in rice malt syrup and melted coconut and run again until crust sticks together well.
Remove from processor and save 1/2 c of the crust for later.
Put the remaining dough in prepared baking dish and spread out evenly. Set aside.
Place all ingredients for the filling in the food processor.
Run until smooth, scraping down the sides when necessary.
Pour over crust and spread out evenly using a spatula.
Take your reserved crumbs and distribute evenly over the cacao mixture.
Let set in the fridge for an hour or overnight so it's ready in the morning.
Notes
Keep refrigerated in an airtight container for up to 5 days.