Chocolate Fudge Raspberry Brownies
Well Hello Lover…(in my most sexiest, hungriest voice ever)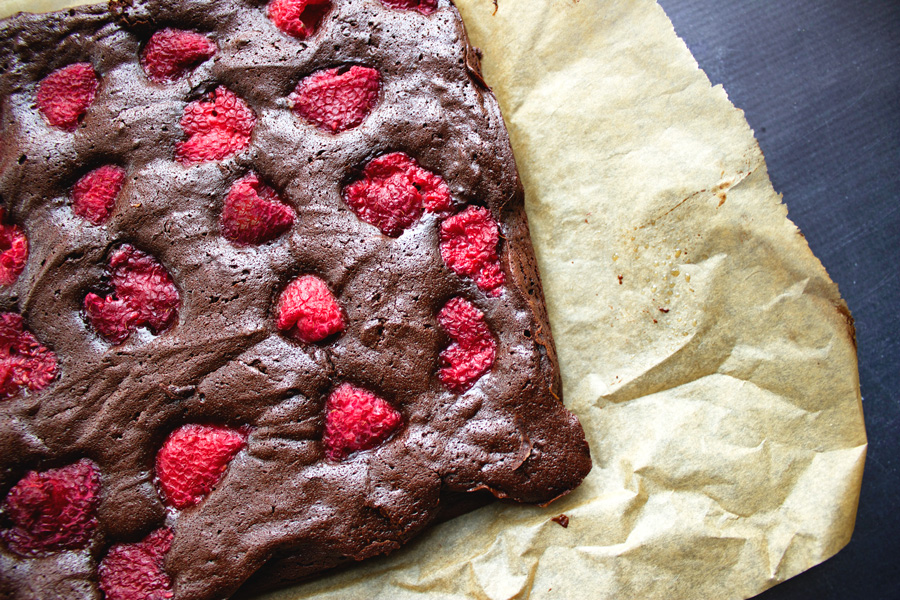 These brownies…like I don't even know where to begin. If I just say they're good of course you already know that duuuh! Chocolate and raspberry together as a team! These two are meant to be and I don't even know whey they are ever separated.
When I worked in the city I use to go to this coffee shop (around my hood at the time) on a regular basis because they had chocolate and raspberry coffee. I kid you not. It was my favorite thing to have during the day because I didn't feel as guilty as I would have if I'd eaten like a whole chocolate cake to the face. (It happens) Anyway I just wanted to get that out there.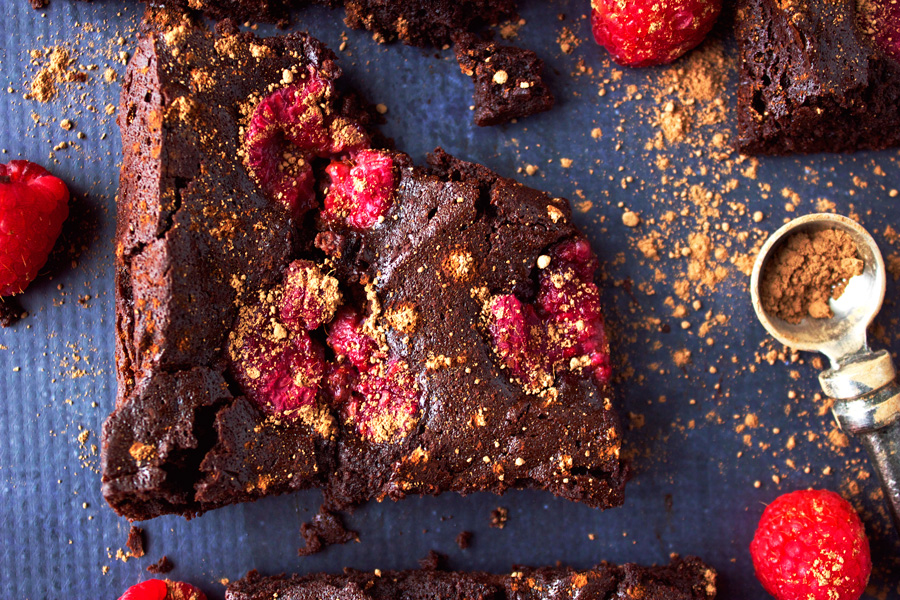 Chocolate and Raspberries look so seductive together. This is totally a grown ups dessert (well not really because Nugs housed these). It looks so so00 enticing and full of thrills! Oh wait thats right, because it is! They are chocolatey, gooey and I love the harder outer shell brownies take on. So when you bite into it, it's just pure goodness. Did I happen to mention these were flour-less?
Oops I did it again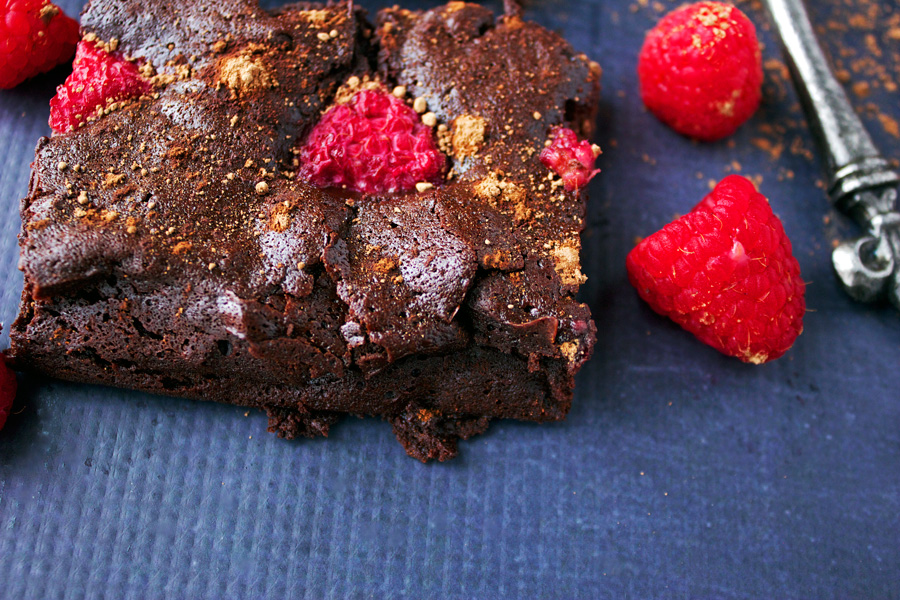 Let's talk ingredients. Things like coconut oil, cacao powder come on, ingredients the body abso-freakin-lutely loooves! They say anything made with 5 ingredients or less is what you should be aiming for anyway. Because let's face it, when you read the back of a generic cake mix or brownie mix you're faced with words that would probably take me another lifetime to be able to pronounce. For instance you pick up a box and read this ingredient "alkjeoarerjlarjeo" then you're like oh it just has that in it, no big deal. ha! Um no thanks right!?
Look at the fudgy piece of awesomeness you get when you whip this together with real ingredients. It's sort of like magic. Sweet magic.
Oh chocolate how I adore thee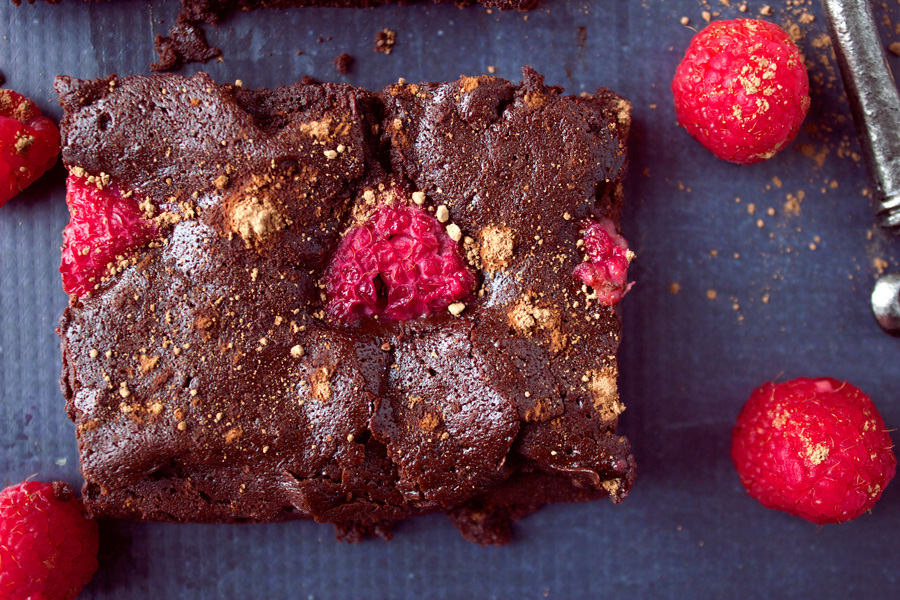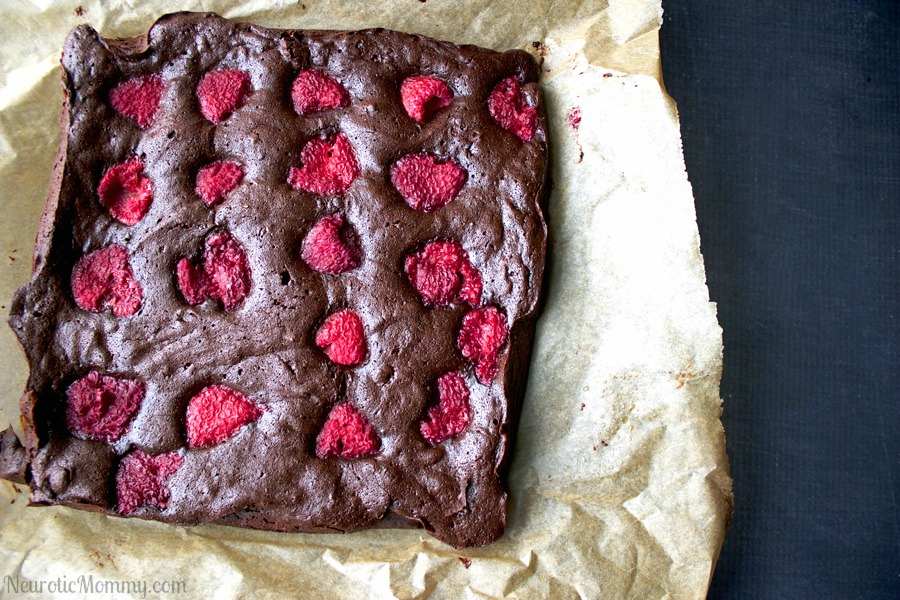 You can make this decedent yet simple dessert to get inside anyones heart this Valentine's Day. This would work on anyone I reckon. A little sweetness goes a long way, Amirite!?
I totally came off like a Kay Jeweler commercial up in those last few sentences but hey, whattaya gonna do (shoulder shrug, eyebrow express).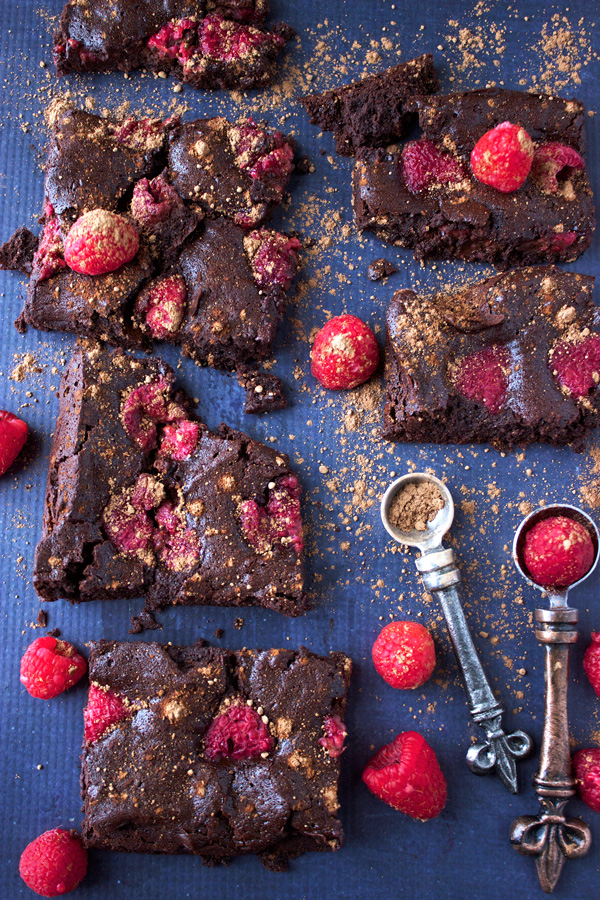 Chocolate Fudge Raspberry Brownies
Recipe Type: Desserts
Author:
Prep time:
Cook time:
Total time:
Serves: 8
A decedent yet simple dessert that will satisfy that chocoholic craving but on a healthier note.
Ingredients
5 ounces dark chocolate, melted
1/4 c cacao powder
1/2 c coconut oil, melted
1/2 c rice malt syrup
1 flax egg or 2 eggs
1 pint raspberries
Instructions
Preheat oven to 350F.
Spray an 8×8″ square pan with coconut oil spray or any non stick cooking spray. Gently wipe any excess spray off the pan.
Whisk ingredients coconut oil through egg until well combined.
Pour into pan then press raspberries on top slightly pressing them into the batter but not all the way through.
Bake for 25-30 mins.
Let cool before serving.
Enjoy!
Notes
You can sub the rice malt syrup for maple, agave or honey.