The Easiest Vegan Chocolate Chip Cookies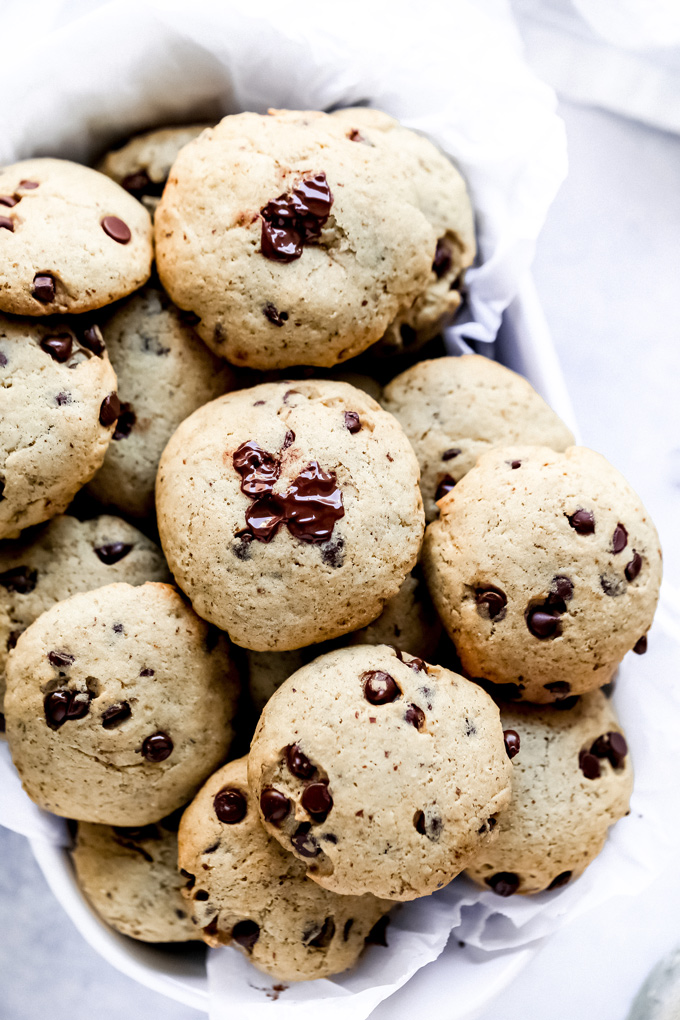 As if there aren't enough chocolate chip cookies out there already right!? LOL… But these however are by far the Easiest Vegan Chocolate Chip Cookies ever!!! I like to say they are my chocolate chip cake cookies because the insides are so cakey and delicious, you won't be able to have just one. You could try but it ain't gonna happen.
I double batch these because my oldest son can't stop won't stop when they're in his view. And I can't even blame the kid because I do the same myself. It's a snacks on snacks on snacks kinda situation.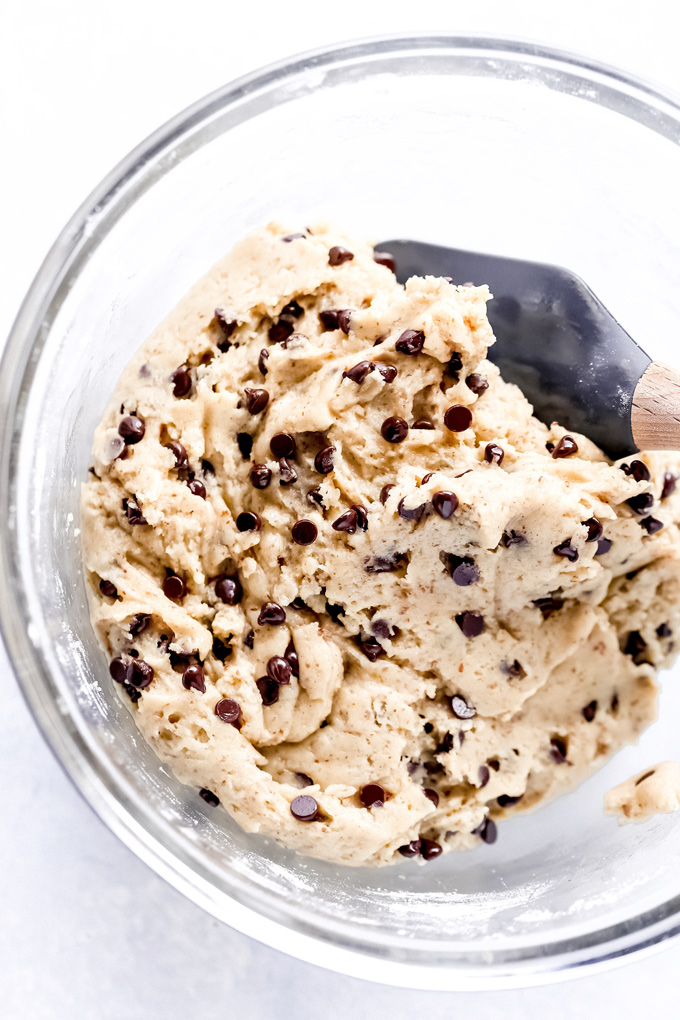 When I think of Christmas I think of cookies. It's something that goes hand in hand. These will be your new go to for anything last minute. I really appreciate the convenience of this recipe. After you whip it all together its just a matter of waiting.
The ingredients are great too. For a chocolate chip cookie these are on the healthy side and you wouldn't even really know it. There is no refined sugar in this. It's sweetened with your choice of maple syrup or coconut sugar. You can use brown sugar, coconut nectar, monk fruit, or even brown rice malt syrup if you'd like. I stick with maple or coconut and it's always good to go. They're not overly sweet either.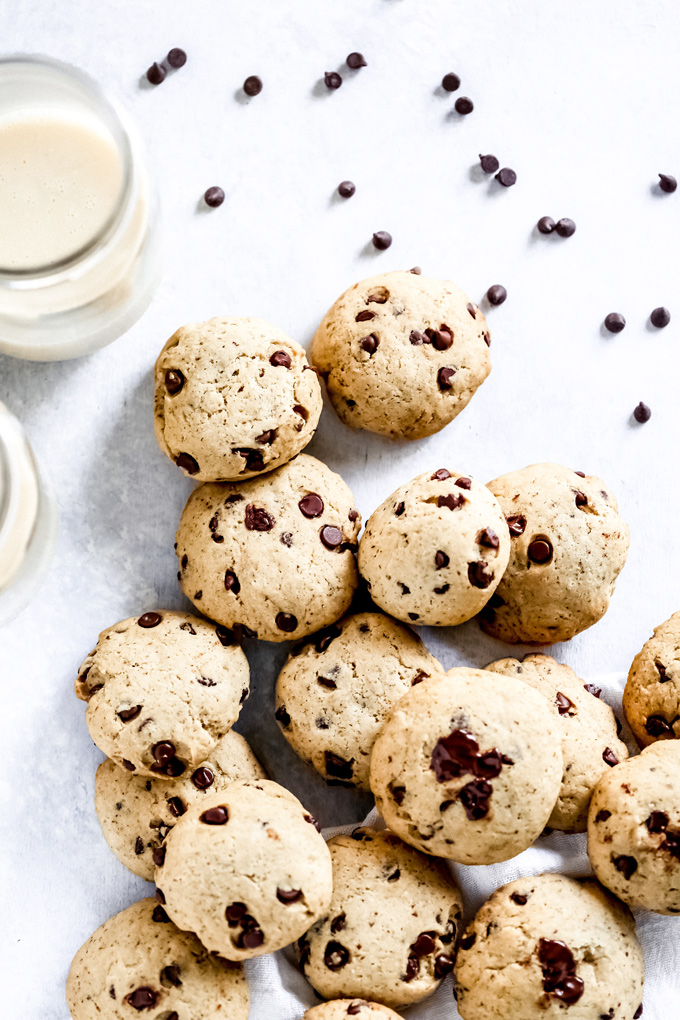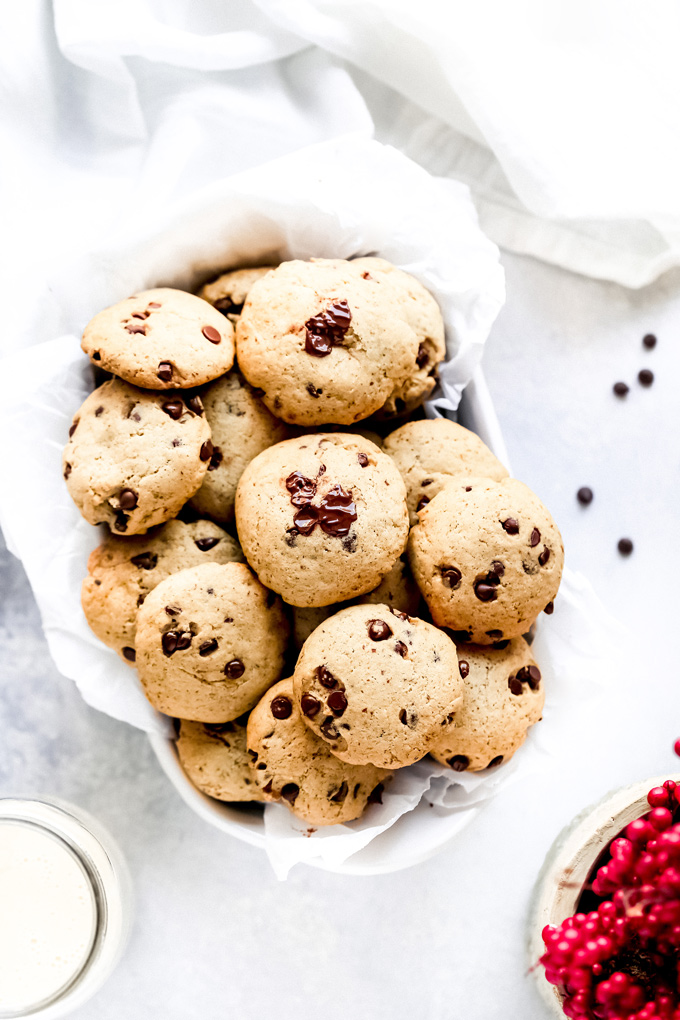 I use whole wheat pastry flour but I've made these with regular organic all purpose flour, GF flour, and almond flour. Each time was a success.
You can 100% eat these raw too just leave the baking soda out because you don't need it if you're eating just the cookie dough.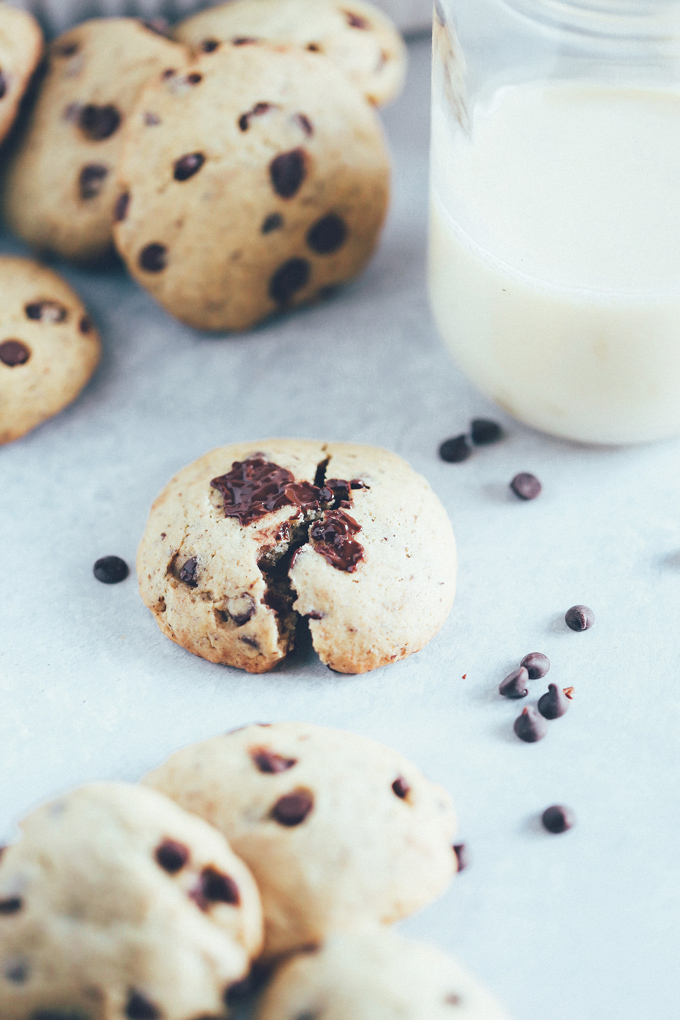 But can we just stay on cookie dough here for a moment? Perfect for lazy Sunday's where it's movies all day, naps all day, snacks all day and Netflix like it's nobody's business. (I'd also like to offer up my suggestions on binge watching Reign and Once Upon a Time. Both binge worthy as they have between 4-7 seasons and 18-22 episodes each! You're welcome.)
If you asked me I wouldn't be able to deny the fact that cookie dough raids happen often here. I mean it is cookie dough after all.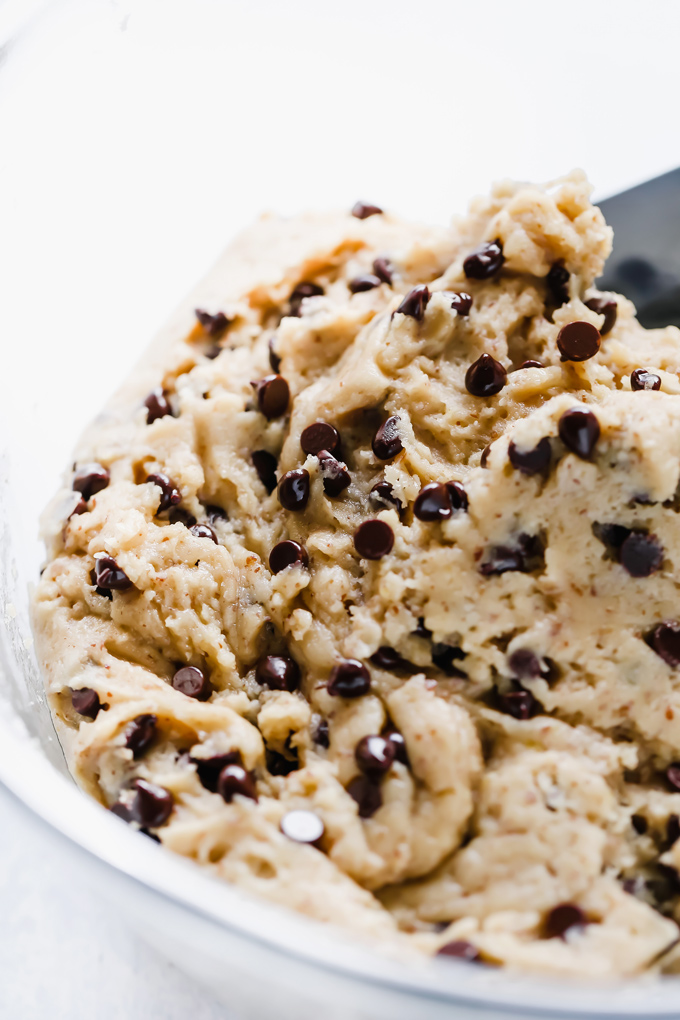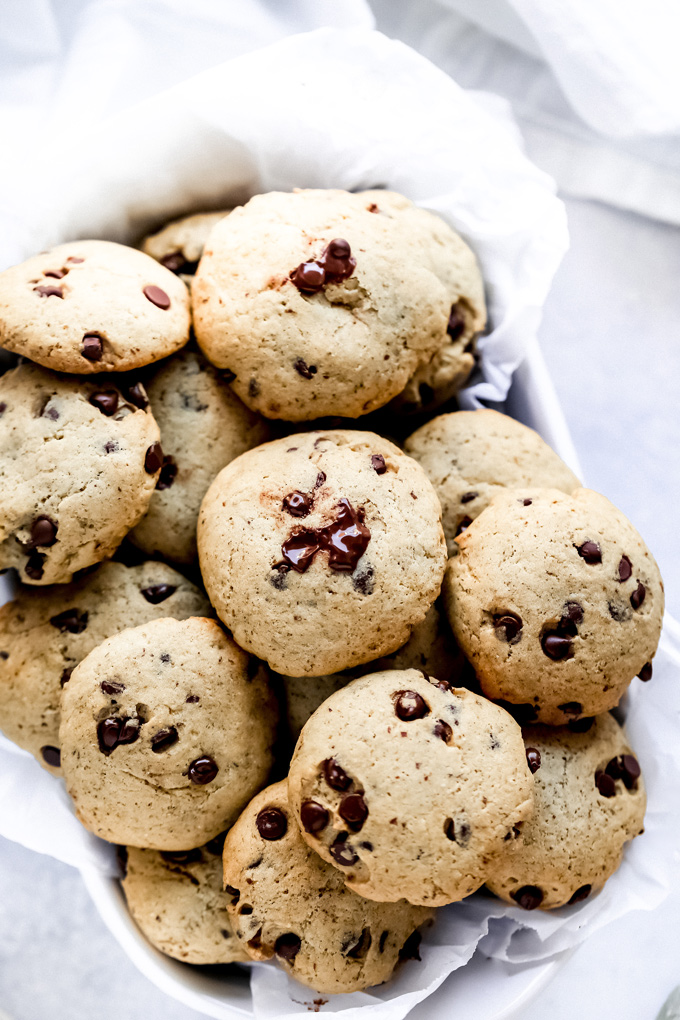 Now that I've introduced you to the yummiest vegan chocolate chip cookies ever, you absolutely need them in your life and you can totes thank me later. I feel your gratitude boo thang. Now go, be one with your cookies.
The Easiest Vegan Chocolate Chip Cookies
With a cake like center, these cookies have melty chocolate chips in every bite. No waiting for the dough to set, just whip these together with the easiest ingredients, can be enjoyed cooked or raw, and that's it!
Ingredients
2 1/4 cup whole wheat pastry flour or all purpose flour
1/2 tsp baking soda
pinch of salt
1/2 cup avocado oil or coconut oil
2 flax eggs
1/2 cup maple syrup or coconut sugar
1 tbsp vanilla extract
1 cup dairy free chocolate chips
Instructions
Preheat oven to 350F and line baking sheet with parchment paper.

Make flax eggs first and pop them in the fridge for a few minutes to thicken up.

Whisk together all dry ingredients in one bowl and whisk together all wet ingredients in another.

Combine wet to dry and mix until well combined. Fold in the chocolate chips.

Drop teaspoonfuls or tablespoonfuls of the dough onto cookie sheet and gently flatten with the back of your spoon or palm of your hand.

Bake for 12-15 minutes, serve with your favorite dairy free milk and enjoy!
Notes
Can sub whole wheat pastry flour with all purpose flour, GF flour, and almond meal.
Oven times vary. If you make them teaspoon size bake for 8-10 minutes. If you make tablespoon size bake for 12-15. 
Can be eaten raw just omit the baking soda.
~Pin This Recipe~