Vanilla Macadamia Cheesecake
jump to recipe
Today calls for a celebration and when there's a celebration, you know there must be cake…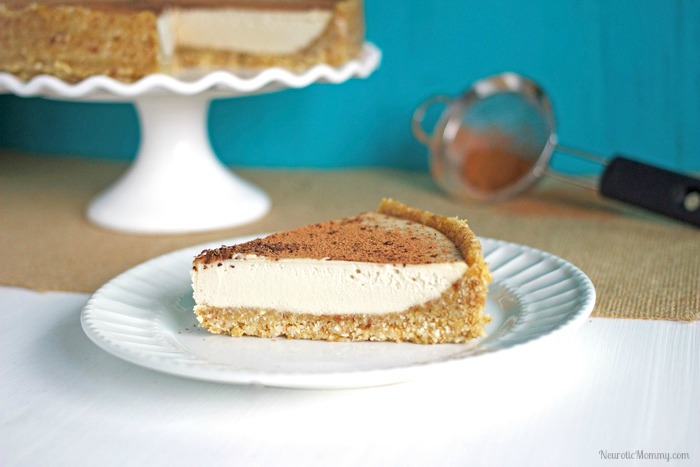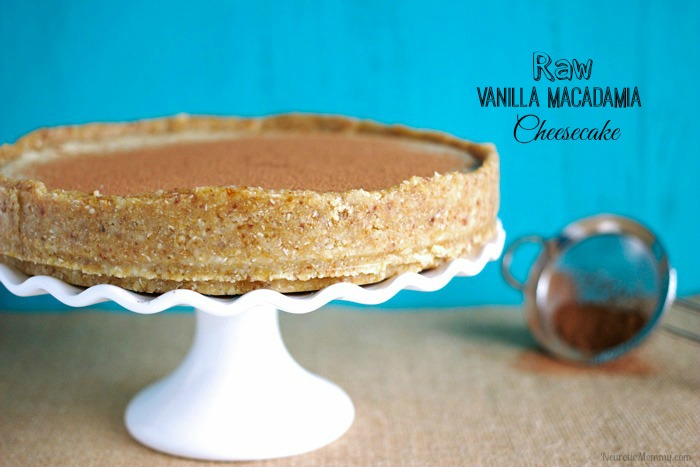 So the celebration is because my @NeurotiMommy Instagram reached 500k yesterday. WooHoo! I never ever ever in a million years thought I would be able to do something I love and share it with you guys. I wasn't always this gal who can throw down in the kitchen making healthy foods, desserts or raw treats. I was barely able to butter toast and make ice for crying out loud. Now look, a beautiful, delicious, healthiful Raw Vanilla Macadamia Cheesecake. Who woulda thunk it!? (lol)
I started my Instagram on the fly when I began to learn about what really eating clean was. I taught myself what GMO's were (genetically modified organism), how to eliminate them from our diet and how to eat organic on a budget. Since I was so lost in the beginning on what to eat because 98% of the foods I was use to were processed it was a huge learning process. So the more I learned the more I posted my meals to help anyone else out there who wanted to truly eat better. I learned that eating better didn't mean restriction or deprivation and that counting calories was so 2001.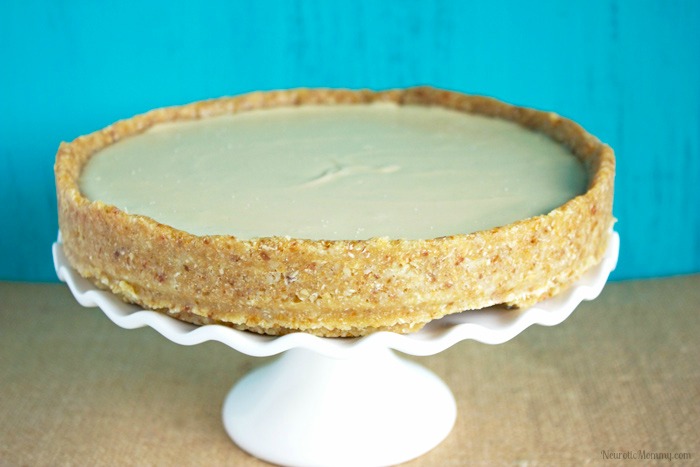 This post is a huge thank you to all my followers. I hope you can feel the positive vibes and the sincerity in that thank you because I really mean it from the bottom of my heart. I hope I inspire you in some way because you all inspire me on a regular basis. I love reading the emails of how something I said or made sparked something in someone to make the change to get on the road to a healthier lifestyle. Although I don't really like to call it a lifestyle because I feel being healthy isn't a style, it doesn't come and go, it's just well… life. But for lack of a better word we'll use lifestyle or journey or path I guess would be better. You get my point (I think?). I've made life long friendships and I couldn't be more grateful.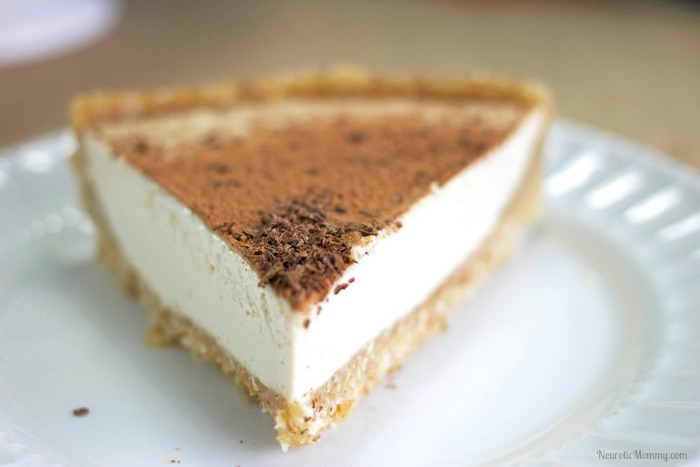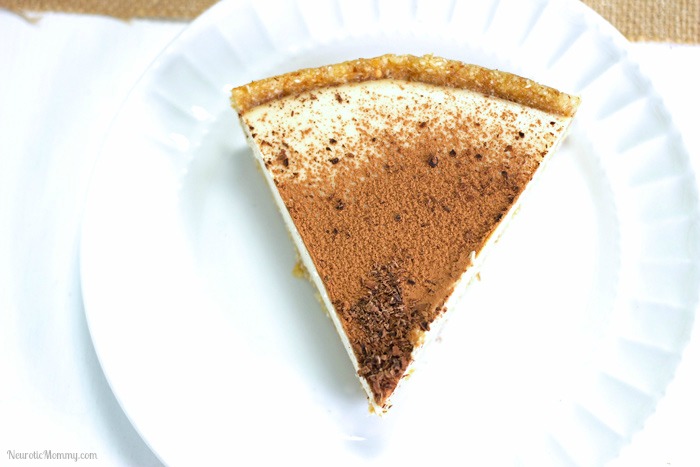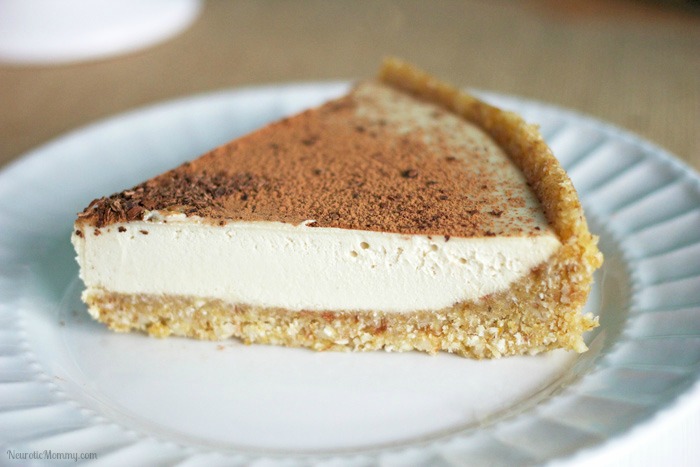 I think I laid on enough sappiness for the day so let's move on to the awesomeness of this cake shall we!!! Like errr ma gawd just look at it. Go ahead stare away we don't mind. This cake is one of a fantastical kind. Super rich, creamy and just the right amount of sweetness using absolutely no sugar. (Say whaaa) I love cheesecake, well I use to love the famous New York Cheesecake. Uuugh so good but so bad. Like why, just why. Anyway this is up there in New York status. Then I just lightly dusted it with some cacao powder and shaved dark chocolate…Mmmhmmm!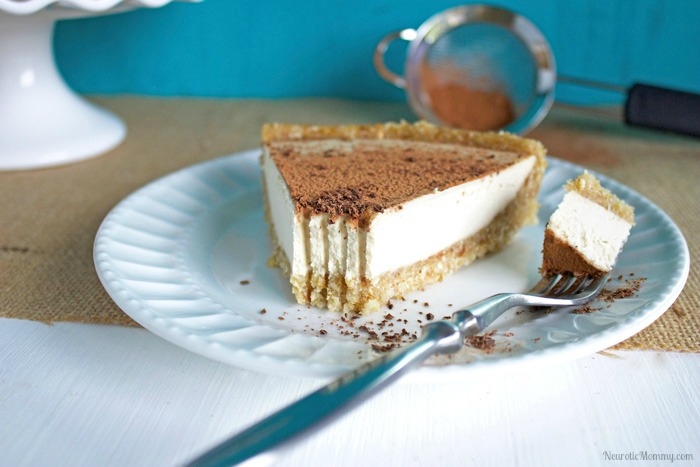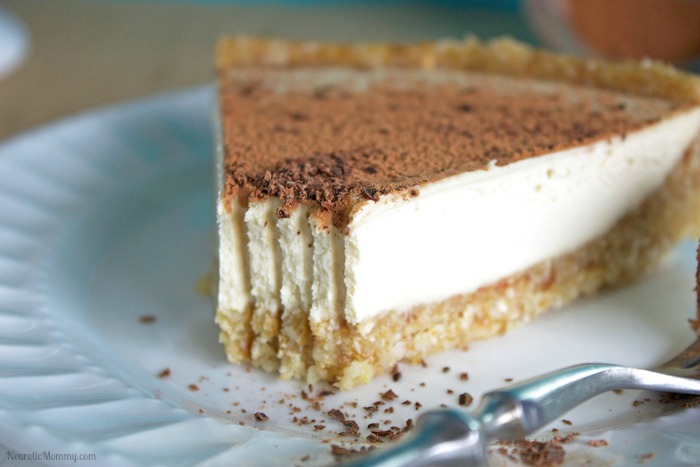 Raw cheesecakes are my thing. I love to make them but I love to eat them even more. They do require a few steps but once you get the process down you will be the best non baker in no time. With this one I kept it in the freezer initially just to firm up but after that I keep it in the fridge so it stays at the consistency of being creamy instead of frozen. I don't like to have to wait to thaw it out before eating it every single time. I like it straight out the fridge. (No body puts cake in the corner…lol)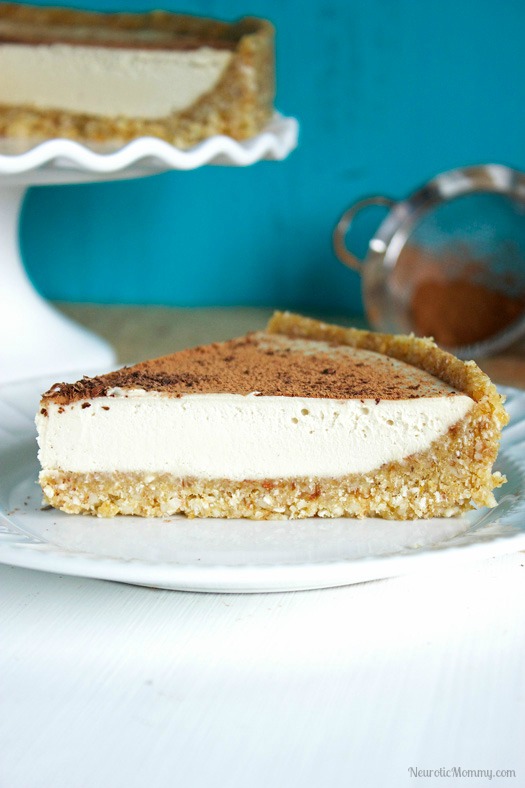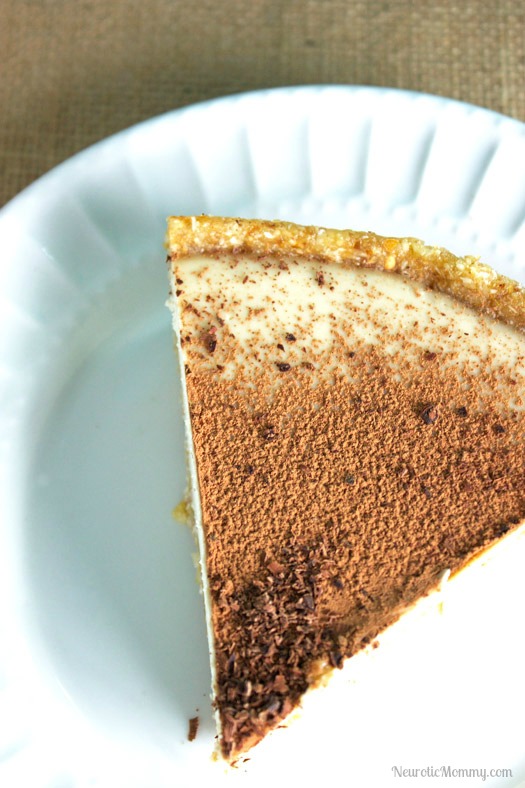 Let's get down to the goodness of this cake.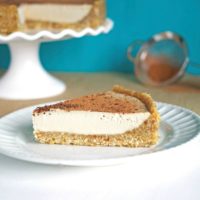 Vanilla Macadamia Cheesecake
This Raw Creamy Vanilla Macadamia Cheesecake is just what the summer ordered. Decadent, rich and super delish!
Ingredients:
The Crust
2 cups macadamia nuts
1 cup shredded coconut
8 pitted medjool dates
1/4 cup maple syrup
1/2 cup ground flax seeds
4 tbsp coconut oil, melted
2 tsp pink himalayan sea salt
The "Cheese" Filling
2 cups cashews, soaked 2-4 hours
6-8 pitted medjool dates
1/3 cup maple syrup
2 tbsp fresh lemon juice
2 tbsp vanilla bean powder or vanilla extract
1/4 c almond milk
1 tsp pink rock salt
Approx. 1/4 cup cacao powder for dusting
Shaved dark chocolate to your liking
Directions:
Spray an 8" springform pan with non stick cooking spray generously. I use coconut oil spray.
Prepare crust first by placing all ingredients in a food processor and run until crumbly. Crust should hold together well when pressed between the fingers.
Press pie crust into prepared pan. Even out using your fingers or a spatula. Place in the freezer to set while you make the filling.
Rinse and drain cashews well. Place all ingredients in a high speed blender and run until smooth and creamy.
Pour mixture on top of crust spreading out evenly using a spatula.
Place back in the freezer to set for at least 4 hours or overnight. Once set take out and let thaw for 10 minutes before serving.
Stores well in the fridge in the fridge for up to 5 days in an air tight container.
Top with cacao powder and dark chocolate shavings.
Enjoy!
Comment below letting me know what your favorite raw cheesecake is!
Come follow me over on Instagram @NeuroticMommy and use the hashtag #neuroticmommy so I can see your creations!
Have a fun filled cheesecake day my friends!