The Best Mini Blueberry Lemon Loaves
These little moist loaves are intertwined with blueberries and a perfect subtle hint of lemon with the sweetest glaze. Makes for a remarkable breakfast or lazy afternoon snack.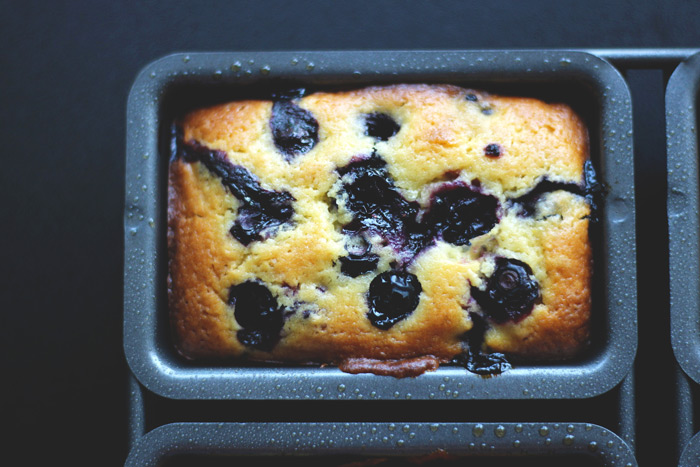 In all honestly I wasn't always a lemony cake kind of lover. But as I got older my love for that lemon flavor grew and now I enjoy it tremendously. When I see a cake or treat with lemon in it…I get on top of that ASAP. I don't knock people over for that last lemon bar in the bakery. (Perhaps, maybe I would?) No no, I wouldn't, I mean what kind of person would I be if I did that right?! LOL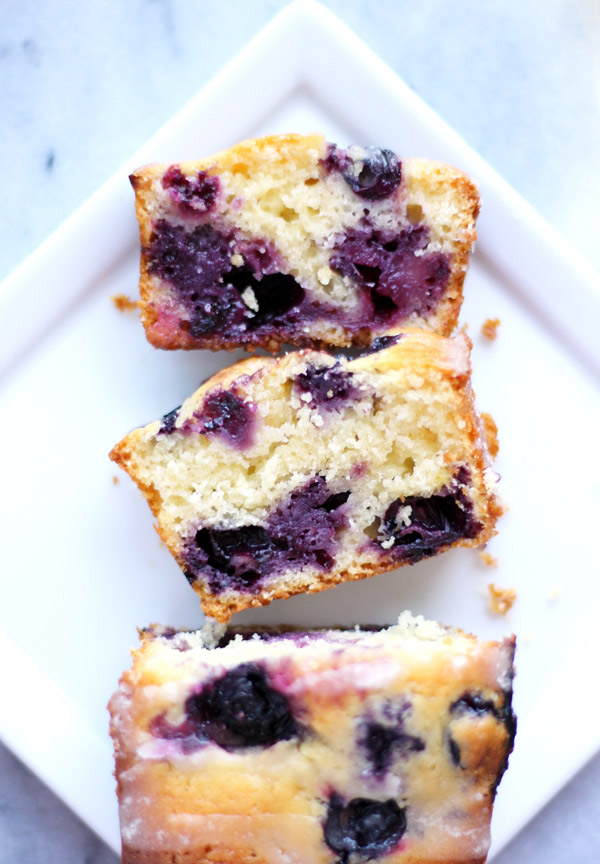 When I came across the recipe for Lemon Blueberry Bread by ChocolateWithGrace I read the title and it caught my eye instantly. And as you now know, I'm a sucker for lemon. When life hands you lemons…you make blueberry lemon loaves right? Isn't that the correct saying. hehe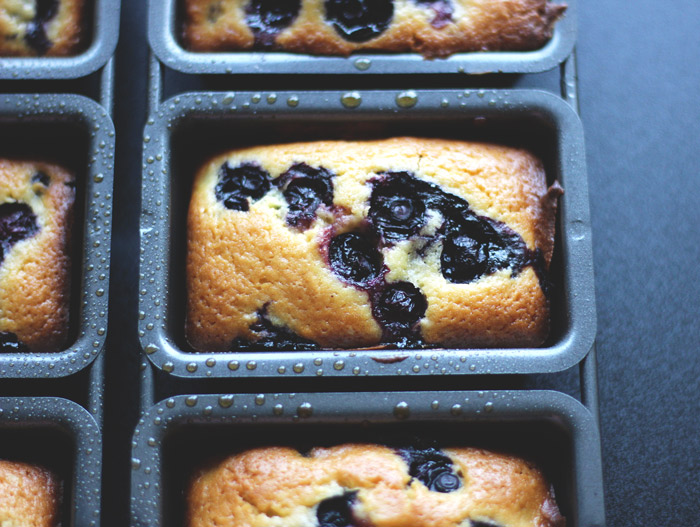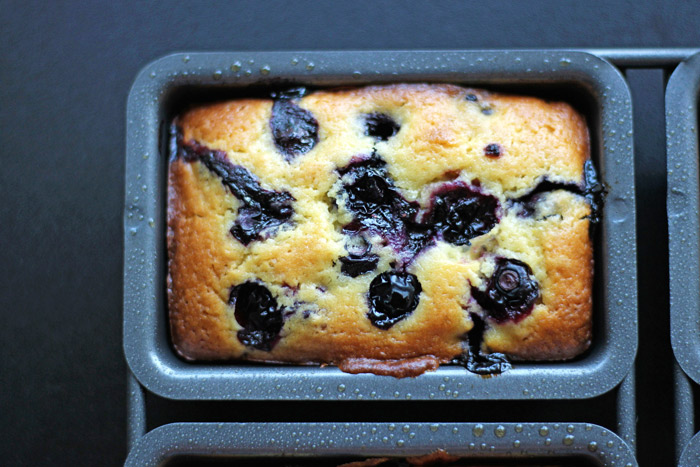 I left the loaves in the oven a few minutes longer than I should have but it didn't ruin the recipe at all. The outside was a little darker than I had liked but it still tasted fantastic. The inside of these loaves are super moist. Not undercooked just moist and fluffy. So basically magical. I don't know what it is with me this week I am on a indulgent kick! Women, Sheesh.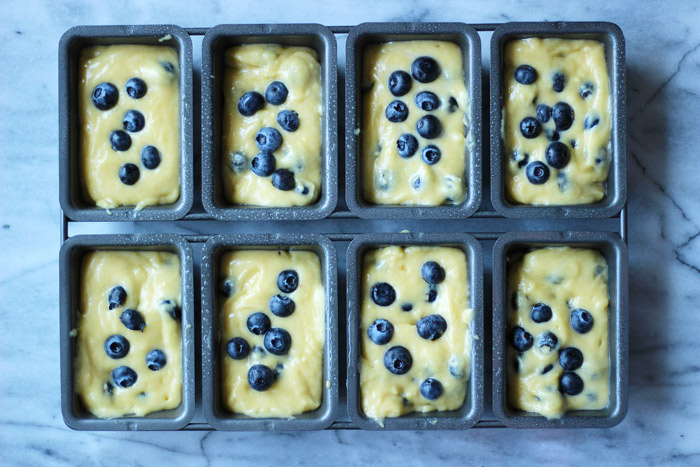 Doesn't that look like vanilla pudding with blueberries! Uuum Yum I must make that next!
Ok so it's really simple. It's a standard recipe of mixing wet ingredients in one bowl, dry ingredients in another then combining the two and not over mixing.
The original recipe called for 1 cup of sugar and I just cut that in half. I also used coconut yogurt instead of greek yogurt. You can swap out the eggs for an egg replacer like flax egg or whichever egg sub you prefer. Usually I use bananas for that but when I use bananas they tend to steal the show with their dominant flavor and I wanted this to be true to taste and so I stayed with flax. It does have a nutty flavor to it but it's not prominent. But again there are a ton of egg replacing options that do well with baking so use your fave.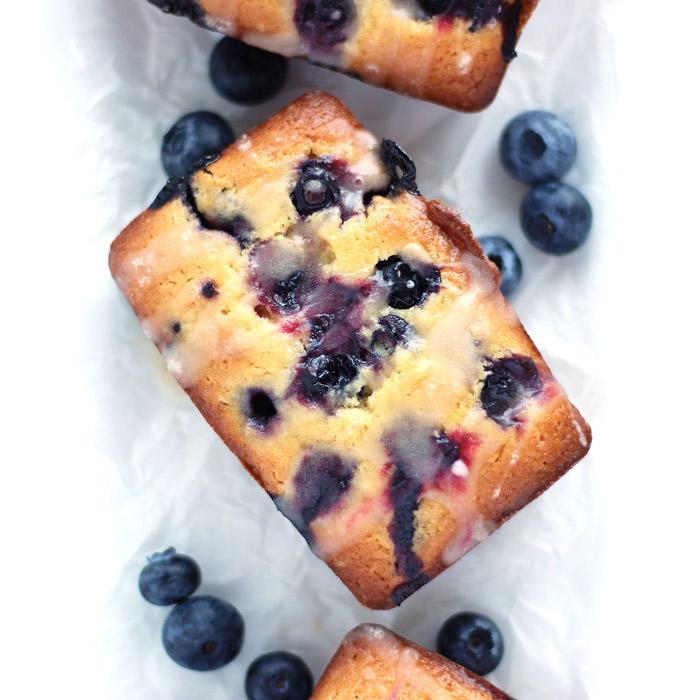 I'm going to go off topic real quick and let you know I start school next week! I know the majority of the people going back to school (mostly kids) are not that pumped. So I guess I'm super corny because I'm prepared and have my iiish all organized to start. Maybe because I'm older now and can really appreciate the education and how important it is to learn.  Are any of you going back to school this fall as a beginner or to finish the credits you have remaining to get that degree? Let me know! We can be cyber college buddies. LOL
Ok back to these magical sexy loaves.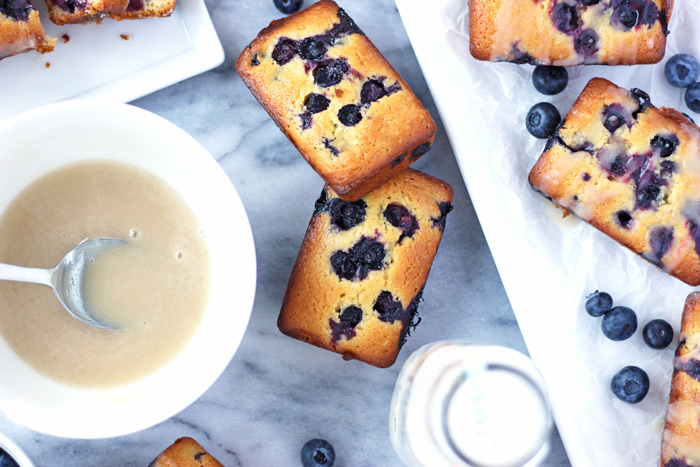 If you do not have a mini loaf pan it's no worries! Just use a standard loaf pan and you'll have yourself a full loaf of Blueberry Lemon. Just cut proportional sized pieces and you'll be good to lemony go!
Now you can make the glaze one of two ways. The first way is by using the coconut yogurt and adding 2 tablespoons of lemon juice to it OR you can make the icing the traditional way with almond milk, confectioner sugar and a few tablespoons of lemon juice. The choice is yours my friends.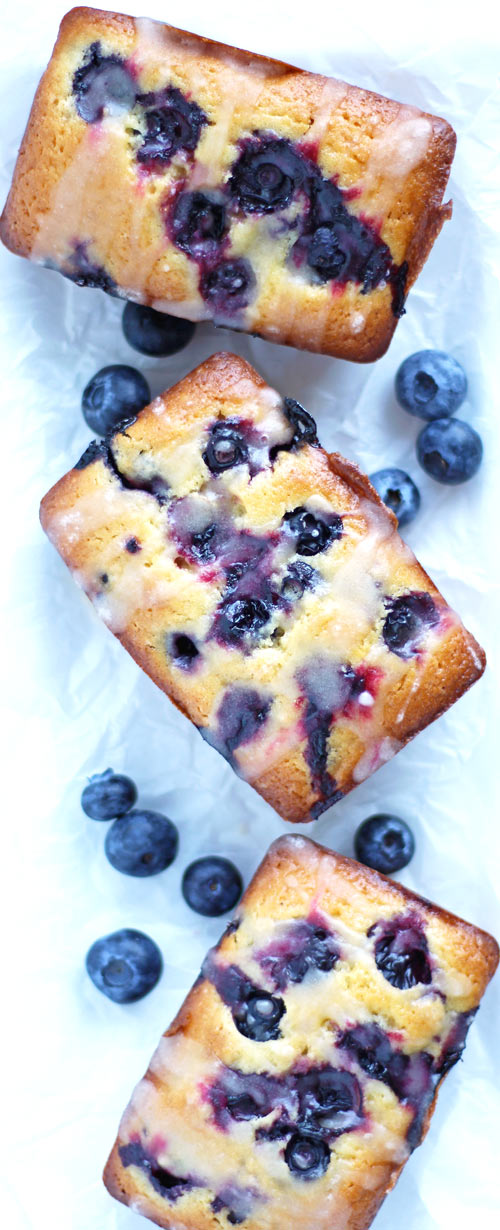 Stay Connected with NeuroticMommy:
Instagram –  Facebook –  Pinterest –  Twitter
Hey everyone don't forget to tag me @NeuroticMommy or @TheChocolateCorner for features! Use the hashtags #neuroticmommy and #thechocolatecorner as I check those daily and LOVE seeing your re-creates of what I make and your amazingly delicious chocolate desserts.
You can also email me: JenniferRose(at)neuroticmommy(dot)com with any other inquires.
Slightly adapted from ChocolateWithGrace
The Best Mini Blueberry Lemon Loaves
Recipe Type: Bread
Cuisine: Vegetarian
Author:
Prep time:
Cook time:
Total time:
Serves: 12
Little moist loaves beautifully intertwined with blueberry and a soft subtle hint of lemon with a sweet glaze.
Ingredients
[b]The Loaves[/b]
1/3 cup coconut butter, melted
(I use earths balance, it's my favorite to bake with and it doesn't taste like coconut)
1/2 cup organic sugar
4 tbsp lemon juice
2 egg replacers or 2 eggs
1 1/2 cup all purpose flour
tsp baking powder
pinch of salt
1/2 cup coconut yogurt or greek yogurt
1 cup plus a little more blueberries, fresh or frozen
[b]For the Glaze
Option One:[/b]
1/2 cup coconut yogurt
1-2 tbsp lemon juice
[b]Option Two[/b]
1/2 cup powdered sugar
2 tbsp almond milk
1-2 tbsp lemon juice to taste
Instructions
Preheat oven to 350F. Spray mini loaf tray with non stick cooking spray or use a standard loaf pan also spraying it with a non stick cooking spray.
In a large bowl combine sugar, eggs, lemon juice and melted butter. Whisk until creamy.
In a separate bowl sift together all dry ingredients, flour, baking powder and salt.
Fold dry ingredients into wet mixture alternating between the coconut yogurt and flour until well combined. Gently fold in blueberries, don't over mix.
Bake for 30 minutes and if it needs more time set it for another 15 but keep checking it. Mine was completely done by 35 and I felt I could have taken it out sooner so just keep an eye on it after the 30 minute mark to see if it should be taken out or if it needs more time.
Once done baking remove from oven and let cool in pan 10 minutes. Transfer loaves or loaf to a wire rack to cool. At this point you can make the glaze.
Make sure you have parchment paper under the wire rack so when you drizzle on the glaze it catches the drips and you won't end up with a sticky counter.
Enjoy!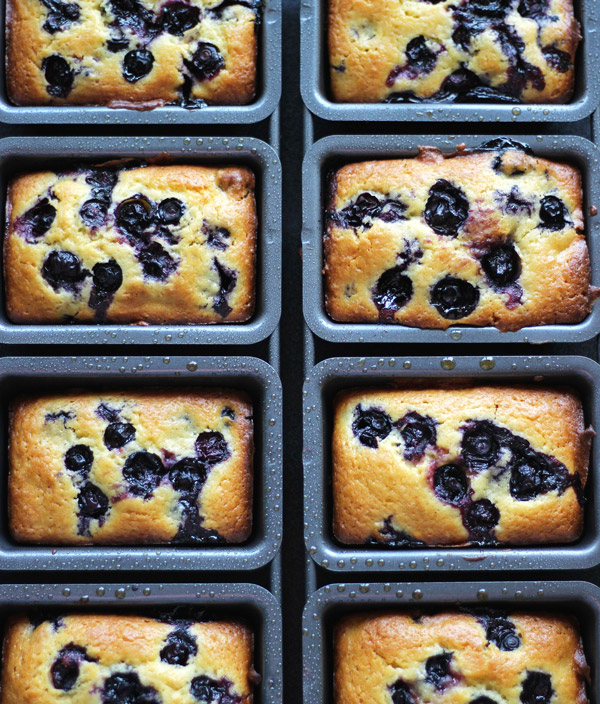 XoXo JenniferRose