Orange You Bananas Green Smoothie
It's Saturday morning, do you know where your Green Smoothie is? I know! Right. Here. Boom.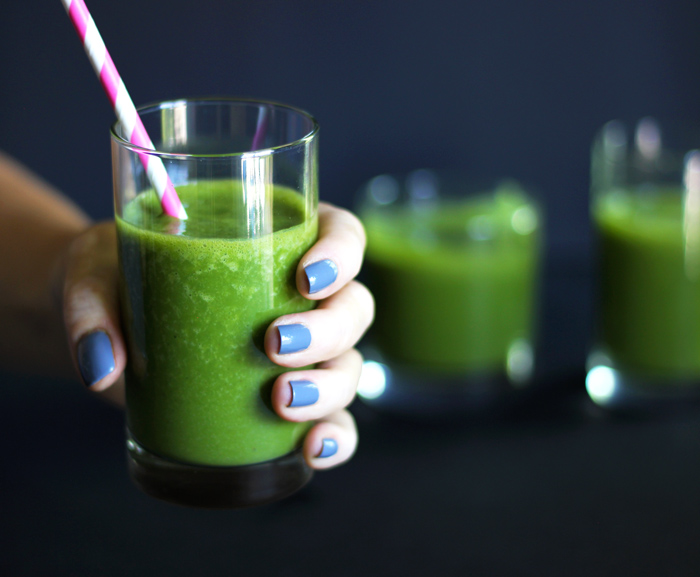 Green smoothies are huge these days right?! Everywhere you turn, someone is sipping on their green smoothie. Which is a good thing. However there is a right way to smoothie and a wrong way to smoothie. The whole point of green smoothies is to keep it healthy. So when someone goes and starts adding froyo to the mix, well then it kind of defeats the purpose, Knooow what I mean?! I've seen it happen and I'm sure you've seen it happen to. It starts off all green and pretty and ends up a milkshake.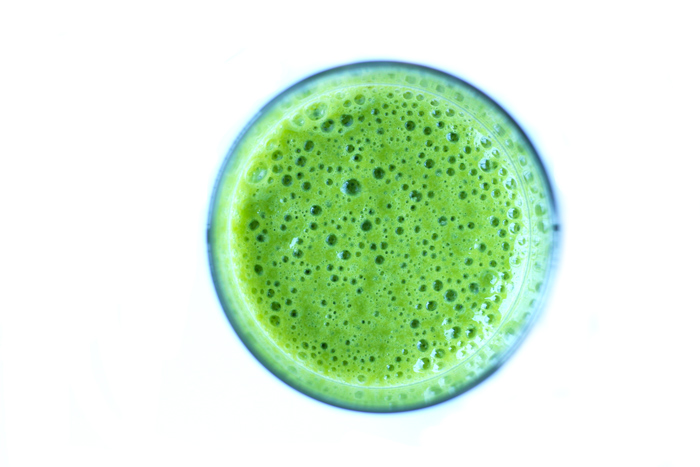 So yea, these green goddesses can sometimes be same ole same ole so I always like to make mine with a twist. And by twist I ain't talking about vodka (although…).
The new saying around my way is one smoothie a day keeps the doctor away. The whole apple thing was sooo last decade. The point of drinking particularly green smoothies is because they are totally healthy and nutritious for you on so many levels. We all NEED to be on those levels. Greens are super important for optimal health. Now I know I know not everyone is up to drinking down some kale and spinach but there are ways to incorporate these dark leafy greens without having to gag if you are an anti veg but want to incorporate more veggies of some sort into your life. I'm here, don't worry, I got your smoothie back.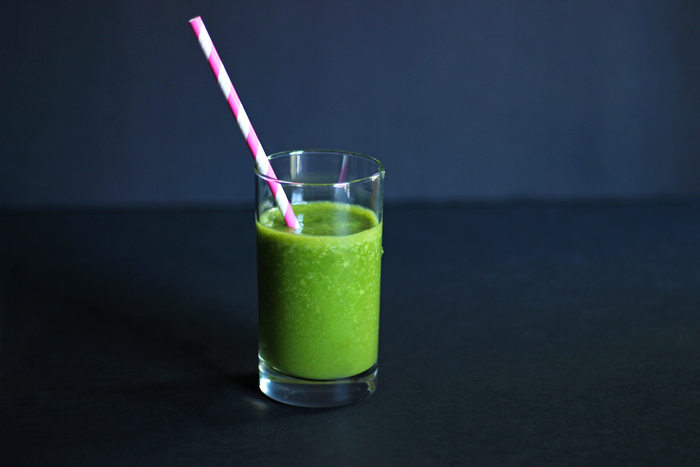 My Orange You Bananas Green Smoothie is a simple revitalizing smoothie loaded with vitamin C, fiber, antioxidants, potassium, has a smooth texture and sweet flavor. A sure hit for even the pickiest of eaters.
What we have going on here is great for the skin, healthy gut flora, vital nutrients and an all around winner. And this my friends is just one of many. With knowing this thus far I know you're revving those blenders up so they're ready to go, riiight???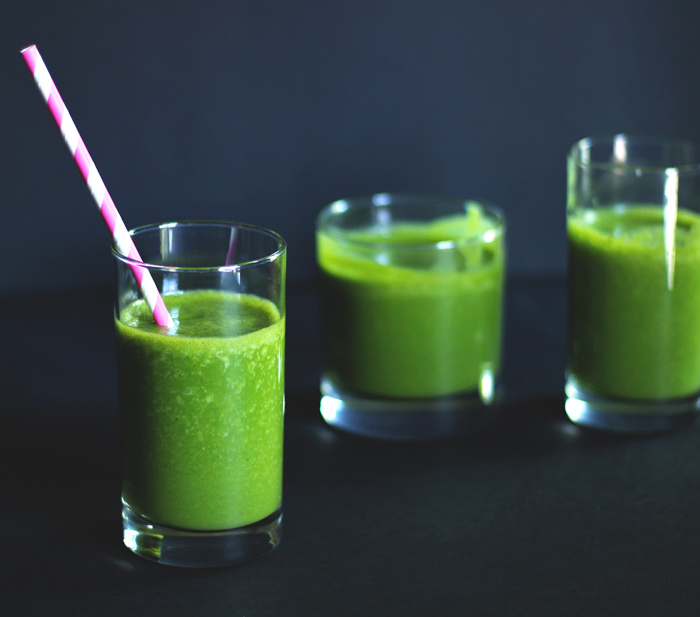 Smoothie Tip: Chewing your smoothies and even juices is important. I know that may sound odd but when we chew we create saliva and in that saliva is an important enzyme called Ptyalin. This enzyme helps our bodies break down food whether it be smoothies or not and it helps aid in proper digestion. By chewing you give your body the full benefits of what you're consuming. Are you going to chew it like a kale salad? Probs not but the movement of chewing to get the saliva going is what we want.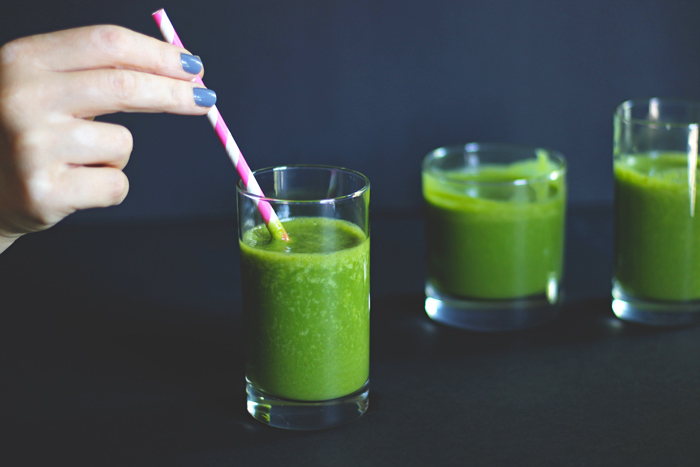 This super simple smoothie can last up to two days in the fridge in an air tight jar. You can make this in batches and store them in the fridge for a quick morning breakfast if you're on the go. Or if you're like me you can make it at night anyway and just enjoy the crap out of it the next day. I try real hard to be prepared so when I actually am prepared I feel a sense of accomplishment.
Although this mean green smoothie machine has spinach in it, it tastes like a creamsicle. So it's really a dreamsicle because it tastes sinful but it's quite the contrary.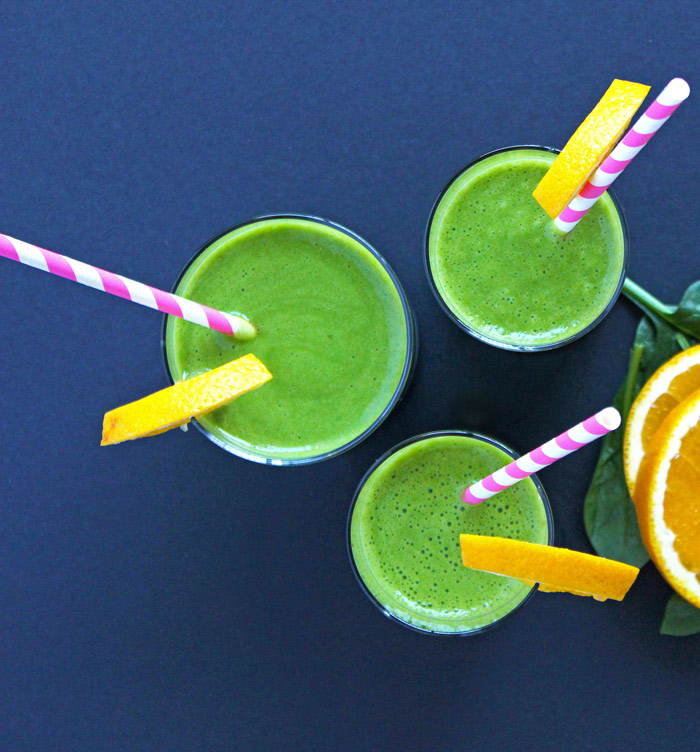 Stay connected with NeuroticMommy:
Instagram | Facebook | Pinterest | Twitter
Don't forget to hashtag #neuroticmommy and #chocolatecorner on Instagram for possible features!
Orange you Bananas Green Smoothie
Recipe Type: Smoothie
Cuisine: Vegan/Raw
Author:
Prep time:
Cook time:
Total time:
Serves: 1
A revitalizing smoothie loaded with vitamin C, antioxidants, has a smooth texture and sweet flavor. A sure smoothie hit!
Ingredients
2 frozen bananas
1 large orange, peeled
1 cup almond or coconut milk
2 cups spinach
ice as desired
Instructions
Let frozen bananas thaw for a few minutes.
Blend all ingredients until smooth and creamy.
Pour into large glass and garnish with an orange.
Enjoy!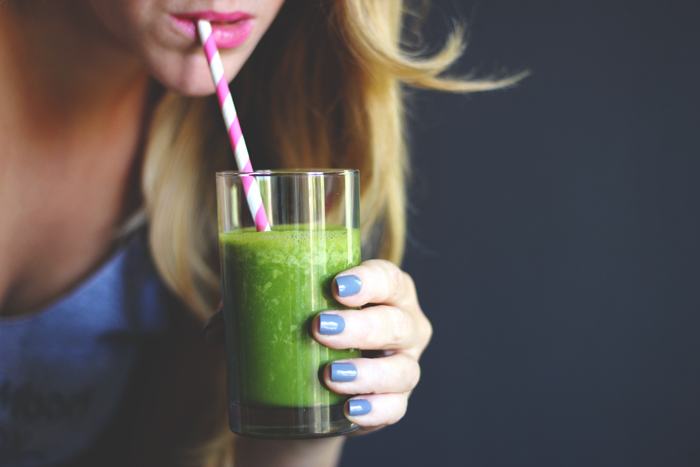 XoXo JenniferRose