Zotto Mattress Review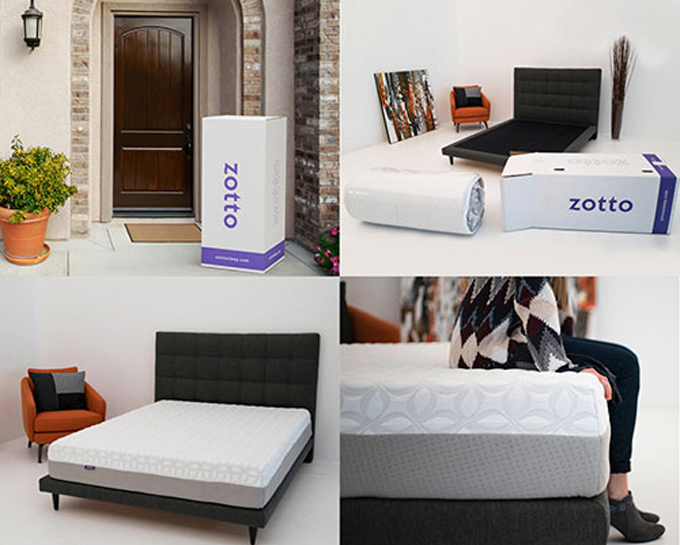 This post is sponsored by Zotto Mattress–Sleep perfected!*
I have to admit, I was a little hesitant at first to review a mattress. I got my original mattress about 5 years ago from Macy's and it's still pretty comfy. Your mattress becomes your BFF right, you lay on it every night and your body takes shape to it. It becomes your comfort zone and you get nuzzled in the nook each night. And picking out mattresses can take days, weeks even. You have to make sure you're getting the right one for you and for your partner. Everyone has different sleeping styles, one likes firm while the other likes super soft or memory foam. It can be a pain in the biz-utt but worth it in the long run to make the right decision because after all a quality mattress is an investment. They can range anywhere from 900 beans and up as much or as more as 4k! I know.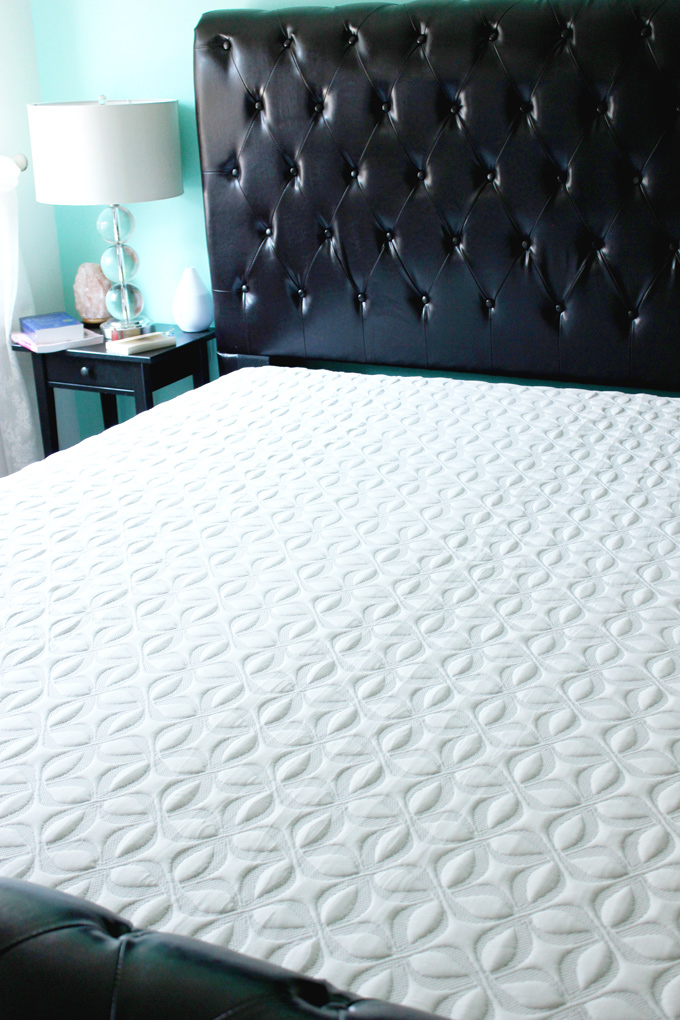 So when it was time to review Zotto Mattress I was hesitant. One because I don't like memory foam and two because I need to lay on a mattress to see if it's a good fit.  Like trying on a pair of shoes, you have to try them on first before you make the purchase. I agreed to test out the mattress myself and see how it felt for me. And because I work on a computer, phone, and use a camera all day I need some really good support and comfort on my neck and back when I sleep, it's essential. Plus I don't like anything too firm like rock hard or too soft where I feel like I'm sinking. I'm like Goldie Locks, it has to be just right.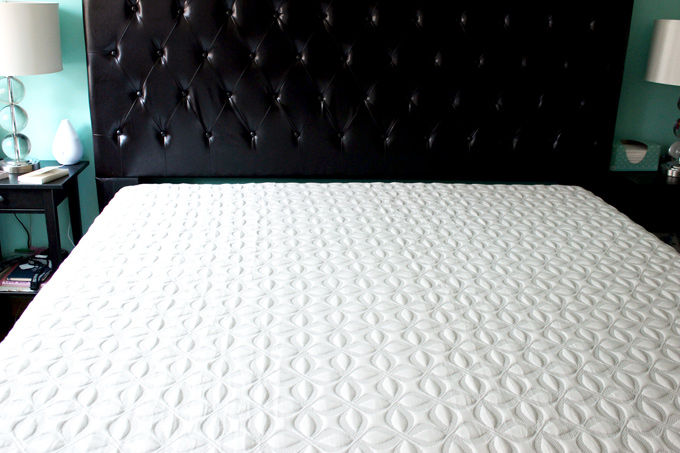 The mattress comes sealed in a large box. No mattresses are reused if ever sent back. If they are sent back for some reason they donate those mattresses to a charity either within the vicinity of your town or in their area, they never resell used mattresses. That's a huge plus. You have to be able to trust a company. No one wants to sleep in a bed that's already been slept in by another person and no one wants bedbugs (yikes).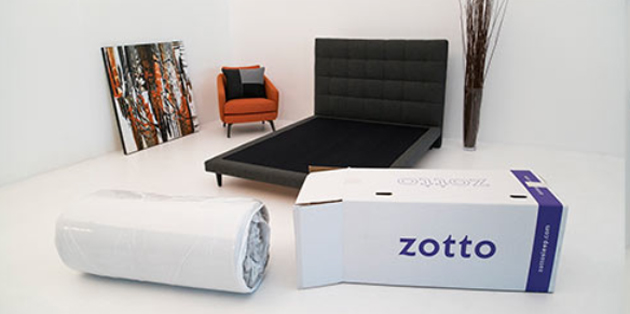 photo courtesy of Zotto Mattress*
You open the box and gently cut the seals off around the mattress and roll the mattress out on top of your boxboard. I got a king size and at first when we opened and unrolled it there was about 4 inches that it needed to expand to in order to be a true king size bed. I was like "uuum I hope this expands or I'll be really disappointed". We waited and in just a few minutes the Zotto Mattress puffed out and reached all corners of our bed frame (phew). It was all good from there.
What had me interested in the mattress to begin with was how it was designed for max comfort for everyone's needs and how each layer is engineered with varying levels of density and weight capacity to provide dynamic support.
Another thing that peaked my interested was the fact that it was not only safe for me to sleep on but it was environmentally friendly as well. Their mattress foam is independently certified by CertiPUR-US so you can sleep soundly knowing your mattress is safe for your family and the environment. When something is CertiPUR-US certified this means that the foam is:
✓ Made without ozone depleters
✓ Made without PBDEs, TDCPP or TCEP ("Tris") flame retardants
✓ Made without mercury, lead, and other heavy metals
✓ Made without formaldehyde
✓ Made without phthalates regulated by the Consumer Product Safety Commission
✓ Low VOC (Volatile Organic Compound) emissions for indoor air quality (less than 0.5 parts per million)
They are also an accredited member of the better business bureau so you can trust their level of commitment to customer satisfaction. Impressive right!?
On their website if you're still left with any questions they have a whole section dedicated to FAQ's which cover any and all inquires you may have, from the biggest to the smallest of concerns.
How Zotto Mattress Works

Their ThermaPhaseTM comfort layer, is the culmination of years of development. They combined two different phase-change materials that react to temperature fluctuation. The result is a "Smart" mattress that will react to heat and actively cool the sleeping surface. OR If sleeping conditions become too cold, the Thermaphase molecules will redistribute absorbed heat to help keep you warm.

Each layer was engineered with varying levels of density and weight capacity to provide dynamic support.

Their top 3 layers are a patent pending hybrid-foam package that we call Z3TM.
The Z3TM package utilizes various pressure ratings that only engage when necessary, providing the right amount of support and comfort for any size user, and optimal pressure point relief for back and joint pain.
Consumer Trusted, Doctor Approved.
"The Zotto mattress is different, back discomfort while sleeping is no longer an issue. I recommend the Zotto mattress to my sleep patients."
– Dr. Matthew M. Abraham – Diplomat, American Board of Sleep Medicine

Their proprietary Poly+Rayon cover is not only soft as silk-wrapped marshmallows, its tough enough to withstand anything life can throw its way. The cover is also removable and machine washable. This is a huge bonus for me and my family and makes it so much easier! I never had a mattress I can take the top off and machine wash without having to use a mattress cover. The top of this mattress works best when it's as close to the skin as possible so using a mattress protective cover will take away from how the bed works. Being that you can take the top off and wash it, gives me more security incase any accidents do happen.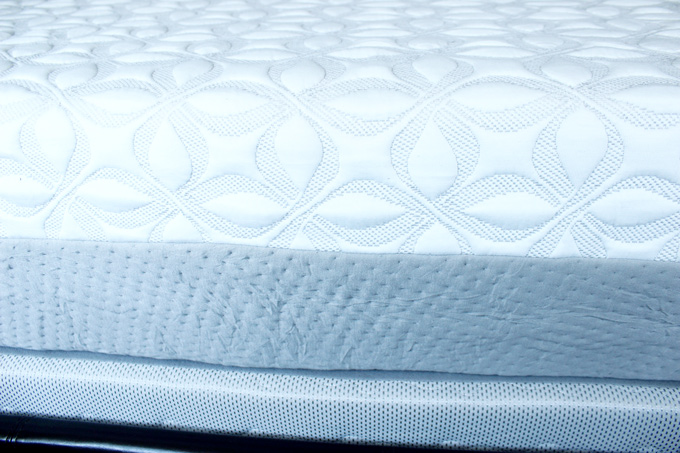 My final thoughts on this innovative mattress are firstly I thought I would switch back to my old mattress immediately however I must say that the first night sleeping on my Zotto mattress I slept like a baby. I had one of the best nights sleep I had in a long time. I woke up without kinks and stiffness in my neck, my back felt like it was properly restored and overall I just felt really rested and ready for the day. Needless to say I did not return to using my old mattress. It meets both my husband and my needs and I didn't feel any movement from my husband throughout the night and I also didn't feel like I was sinking into the foam, which I initially thought would have been an issue for me. The bed stays cool so I'm not sweating throughout the night. And being that the weather has gotten so much warmer lately, like 80 degrees warm and the highest humidity ever, this bed keeps me the right kind of cool at night. This mattress lasts 10+ more years so it's worth every penny. It's super affordable and I'm sure will meet all your needs.
Again be sure to visit their website and check out their FAQ section.
It's completely fair to say me and my entire body are more than pleased with the  Zotto Mattress and I know you will be too! No more sleepless nights!
Save $50 on your first order using Discount code: "access" and it's free shipping!
For more information on the Zotto Mattress you can follow them across social media and visit their website ZottoSleep.com
Facebook:
https://www.facebook.com/zottosleep/
https://www.facebook.com/accesshealthtv/
Twitter:
https://twitter.com/zottosleep
https://twitter.com/accesshealthtv
Instagram:
https://www.instagram.com/zottosleep/
https://www.instagram.com/accesshealthtv/
Thank you Zotto Mattress for supplying me with my new favorite bed!