A Heartfelt Anniversary Celebration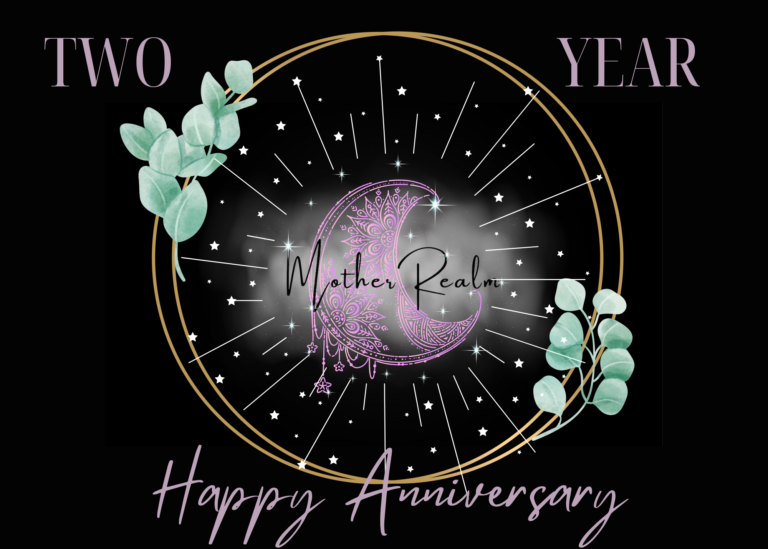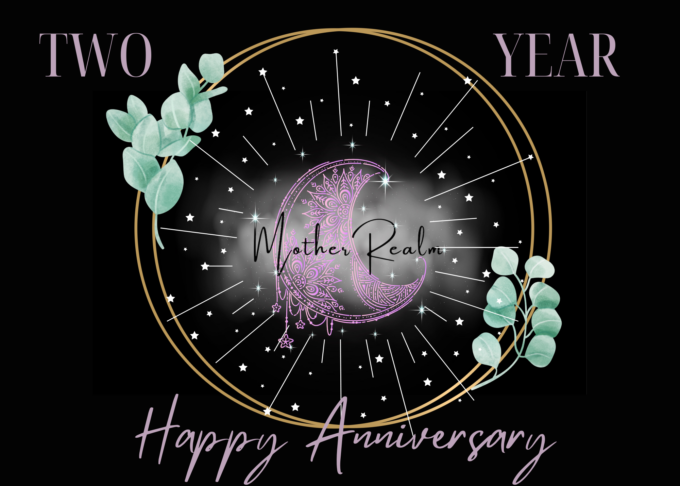 Dear cherished Friends and Customers,
What an enchanting journey it has been! As I sit here, filled with awe and gratitude, I wanted to share that yesterday, August 3rd marked the 2-year anniversary of our beloved online crystal shop, MotherRealm. The celebrations and bustling work have kept us joyfully immersed, making time seemingly fly by!
I can hardly find the words to express how grateful and thrilled we are to have reached this significant milestone with your unwavering support. Your belief in our mission to bring healing and spiritual growth through crystals has guided this transformative journey.
Amidst the flurry of joyous celebrations and the daily hustle, I must admit that I caught up yesterday thinking I sent this newsletter out and it never went out. But fear not because we have today, and we've prepared something truly magical for you all.
During the past two weekends, we hosted our two sensational summer blowout sales, and oh, what a celebration it was! We offered bracelets at unbeatable prices starting from just $12, and other empowering tools were significantly marked down. It's been a joyous festival of discounts and a fantastic opportunity for everyone to find their perfect treasures to enhance their spiritual journey. We're grateful to have shared these unforgettable moments with you!
And that's not all! Tonight, starting at 8:30 PM EST, we are delighted to announce our Tumble Sale, where all tumbles will be available between $3 to $6 each! This is the perfect opportunity to add these beautiful crystal companions to your collection and embrace their powerful energies. Also, we are hosting a weekend-long anniversary celebration, and you're invited to join in the merriment! From today until Monday, August 7th, enjoy a special 10% discount on all our exquisite products on Etsy. Simply enter the code "MAGIC2YEARS" at checkout to avail of this enchanting offer.
And there's even more magic awaiting you! As a token of my gratitude, I am offering an exclusive 20% off discount for booking a session with me. Whether you seek guidance in Reiki energy healing, Past Life Regression, Chakra Balancing, or Angel and intuitive readings, I'm here to accompany you on an empowering journey of self-discovery and growth.
Don't miss out on this incredible opportunity to explore the realms of healing and transformation while enjoying unbeatable savings. Book your session here and let's embark on this journey together! Use Code: SPIRIT20
Furthermore, we're delighted to introduce an array of captivating new crystal collections over the next coming weeks, exclusively curated for our dedicated customers like you. Embrace these radiant treasures to enhance your spiritual journey and embrace the boundless magic that lies within. This is so exciting!
Without a doubt, your continued support and love have woven the threads of enchantment into MotherRealm's story. Thank you for making every step of this adventure a blessing beyond measure.
As we embark on another year of magic, we look forward to sharing even more extraordinary experiences and treasured crystals with you. Together, let's journey deeper into the realm of healing and transformation.
With boundless gratitude, love, and pumpkin spice lattes,
Jennifer Rose, Founder, MotherRealm – Online Crystal Shop