Baked Berry Vegan French Toast
jump to recipe
Baked Berry Vegan French Toast is the ultimate fall breakfast. Made with sweet, wholesome ingredients that keep this meal classic, yet healthy!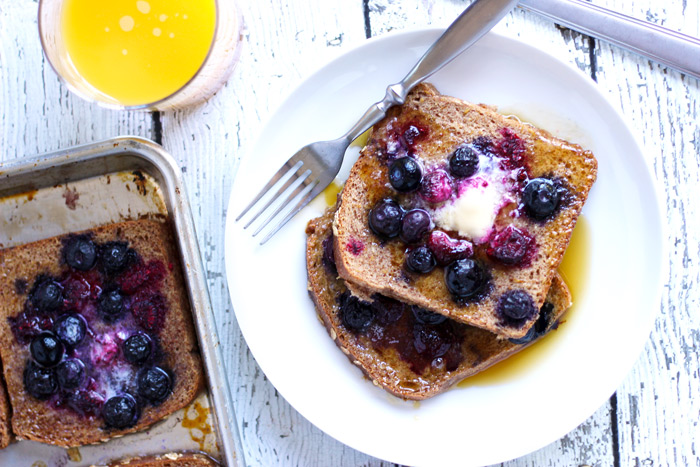 Where do I begin. Hmmm, let's see. Well first I wanted to talk about how hard it is to bring my son to school and leave him there. We've been together since (obviously) he was in my belly. It's safe to say I'm having detachment issues? Maybe? I can't help it and I know I'm not alone! I feel crazy sometimes because I can get a little intense but he's my baby. If you're anything like me then you know that in your mind, no one will take care of your baby (or babies) the way you will. Which is true by the way but some people just don't get that.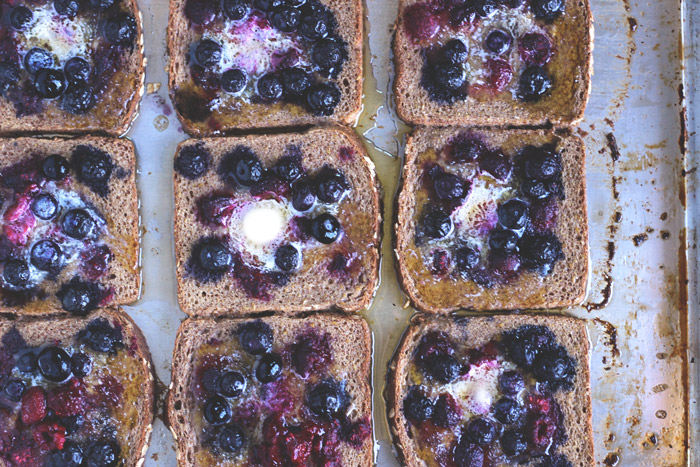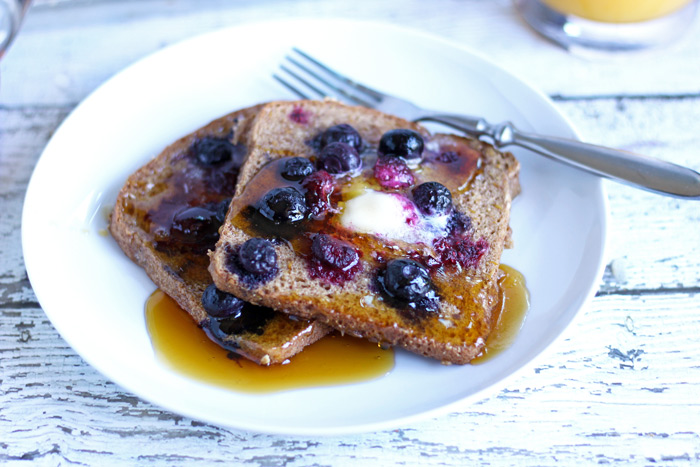 I've met the moms that are so happy and eager to drop their young ones off at school so they can get a break or get some work done, I get it. But everyone is different. I have one child but that does not make me any less of a mom than someone with 5 children. It's as though you're not accredited if you don't have more than one. Hey, they still count. I sometimes can have what is that called, resting bitch face, so when someone is talking to me on how I should feel when it comes to my son, that resting bitch face can lead into an eye roll and a polite nod of please STFU. To each their own people!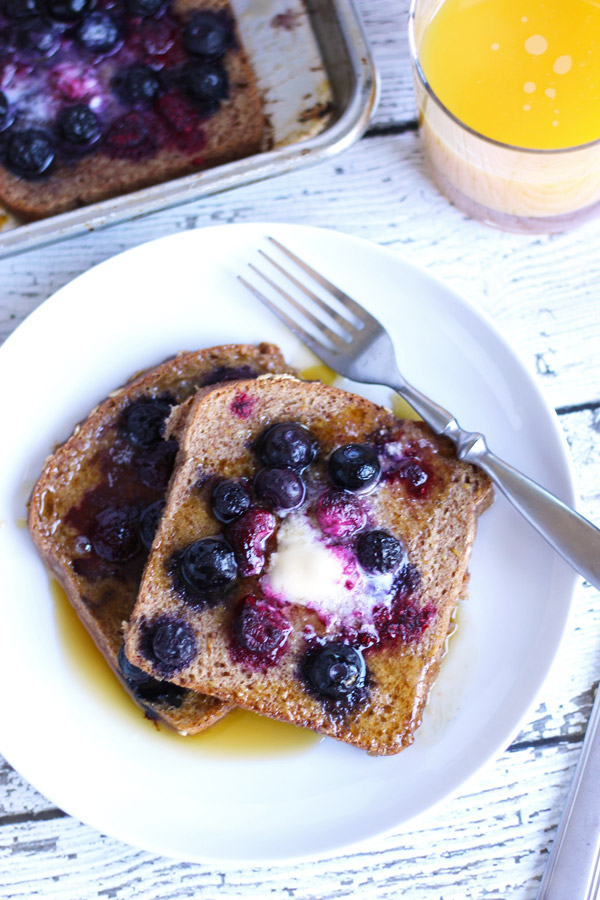 So, since my son loves pancakes and french toast I made him this over the weekend and he loved it. Like, really loved it. It makes me so happy to see him happy. I feel like I'm doing something right! He has no clue yet what flax seeds are or what the omega 3's do for his growing little body. But I do, so it's a win for the both of us.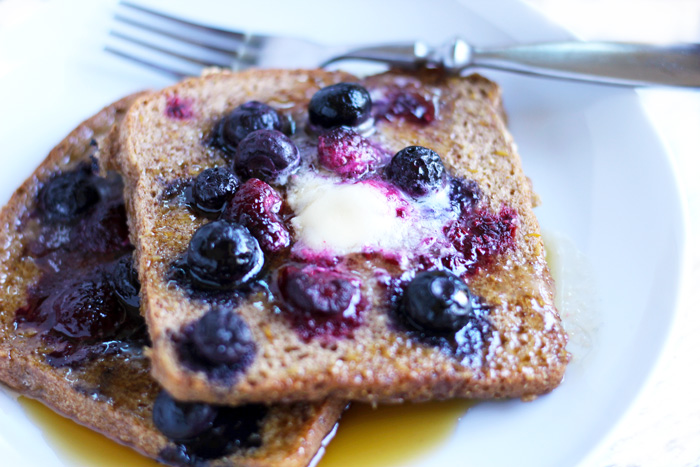 For most basic french toast recipes, it's a little egg, a little milk and some cinnamon. But I took it a step further and made a vegan "egg wash" that adds a slightly nuttier flavor and sweetness to the mix. Flaxseeds are very nutty but not over powering. When you make it, you won't think to yourself, oh it tastes like flax meal. It's so subtle and also a great egg substitute that I use quite often.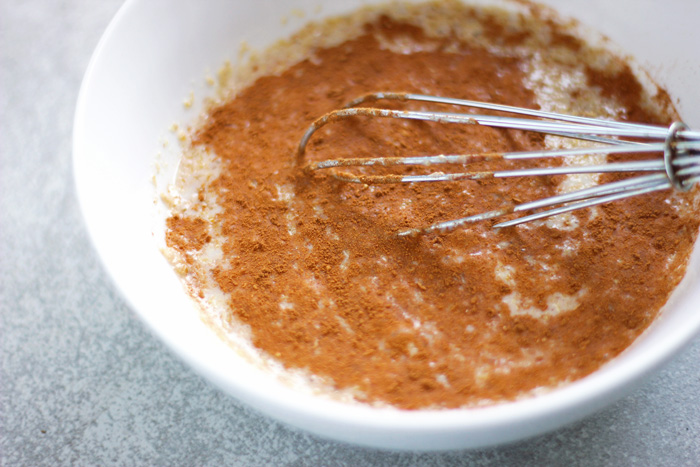 To make the mixture you'll need either whole flaxseeds or flax meal, which is just ground up flaxseeds. The result will still be the same. With almond milk, vanilla extract, cinnamon and maple syrup, you got yourself a mixture of magic. Oh sweet deliciousness. Pop it in the fridge for 15 to 20 minutes so it thickens up and you're good to go. Some people prefer not to put it in the fridge but I do because it does get thicker and has a real egg like consistency. If you're use to using eggs and are looking to transition to a more plant based approach, this is a great start. You don't have to do it everyday, try it out and see how you like it.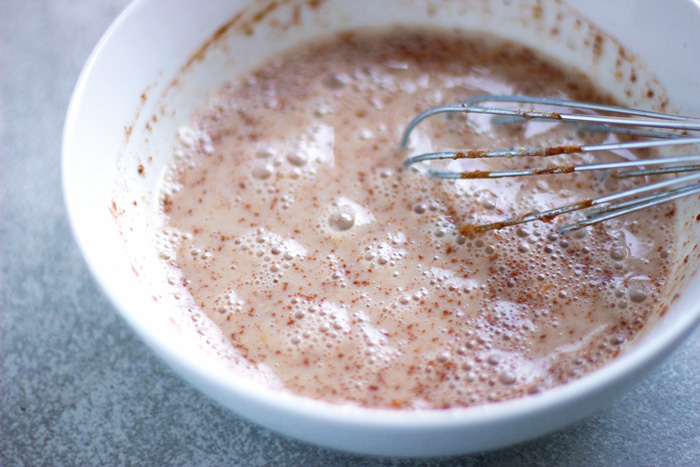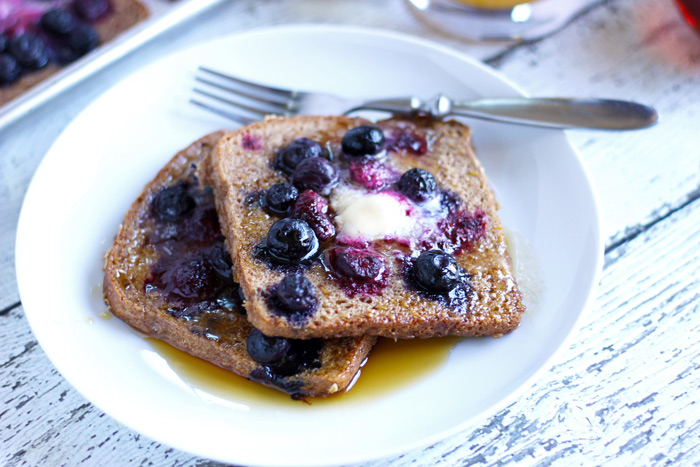 Once that is ready to go you can start the dunking of the bread process. I used an oatmeal bread because I like the texture of that particular type of bread. However, you can use any bread you want, it will hold up well as this mixture is made for variety. Sometimes I make too much so I store it in the fridge and use it again for something else or the next day for a different batch of french toast. Since it's not made with egg you can save it for later. It won't spoil immediately. It's almost like making a cinnamony, mapley cup of milk. Totes sweet and um, need I say it? Brilliant!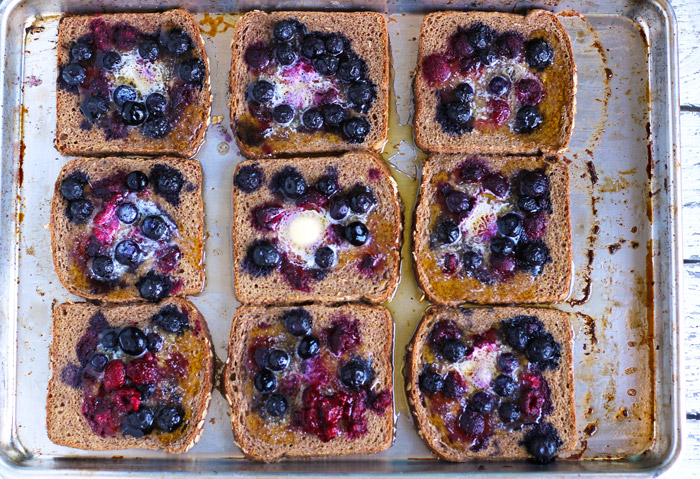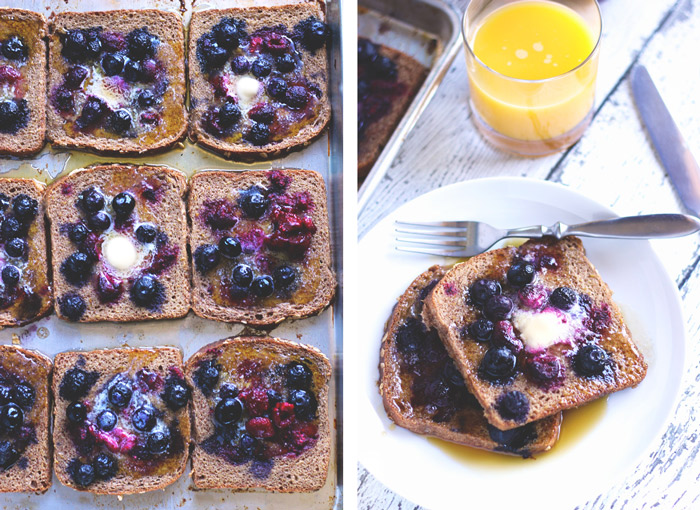 We can all agree this Baked Berry Vegan French Toast makes for a happy morning. Especially on school days when you don't want to see your little one go off into the real world for the day. It's a great start full of sweetness not only from the outstanding taste of this berry-licious french toast but because of the sweet smiles it creates.
Stay up to date with NeuroticMommy
Instagram | Facebook | Pinterest | Twitter
Use the hashtag #neuroticmommy on Instagram so I can see your creations!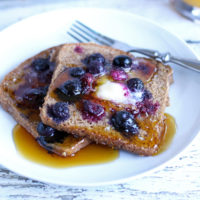 Baked Berry Vegan French Toast
Baked Berry Vegan French Toast is the ultimate fall breakfast. Made with sweet, wholesome ingredients that keep this meal classic, yet healthy!
Ingredients:
8 slices bread of choice
3 generous tbsp flaxseeds or flax meal
2 1/2 cup almond milk
2 tsp vanilla extract
3 tbsp maple syrup
2 tsp cinnamon
1-2 cups frozen mixed berries to top
vegan butter (optional)
maple syrup to drizzle
Directions:
Preheat oven to 350F and spray baking sheet with coconut oil spray or line with parchment paper.
In a large bowl whisk all ingredients, flaxseeds, almond milk, vanilla extract, maple syrup, and cinnamon until well combined. Pop in the fridge and let thicken for 15-20 minutes.
Once set, remove from fridge and give it another good whisk. Start dipping the bread in the mixture until bread is fully submerged and has absorbed the batter. Let excess fall off into the bowl and place bread on baking sheet. Continue with this process until all bread has been dipped.
Top prepared french toast with frozen mixed berries. Place in the oven and bake for 30 minutes.
Remove from oven and pop on small slices of vegan butter and drizzle with maple syrup.
Enjoy!
Sub maple syrup for brown rice syrup, agave nectar or honey if not strict vegan. Any nut milk will work for the egg replacement. Warning: May cause people to not want to share.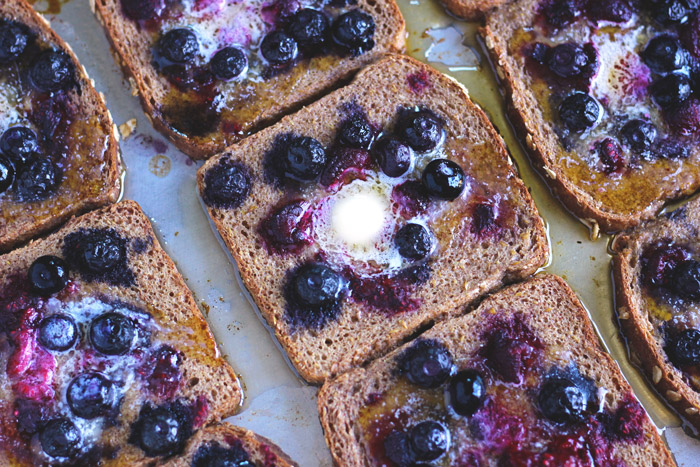 For more recipes like this one check out the related posts below!