How To Make Herbed Cashew Cheese
jump to recipe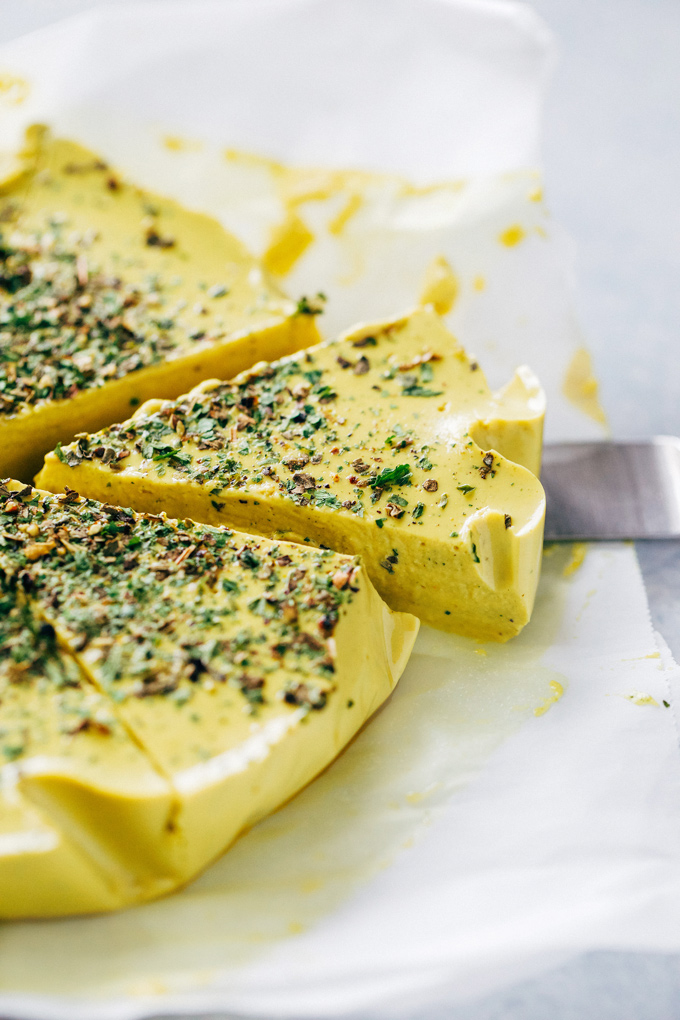 This post contains affiliate links in which I may make a small commission. Opinions are in no way influenced by compensation. You can read our full disclosure policy for more information.
Recipe Video Below!
If you weren't raised vegan from birth chances are you LOVE cheese. I know that feeling because before I went vegan I thought cheese was impossible to give up. I think it's the one thing that stops people from going full blown vegan — their love for cheese. And I'll say it straight, store bought vegan cheese sucks. Not all brands but most of them do. I truly feel it's what plays a huge factor that deters people away from eating more plant-based.
When you decide to go vegan or that you're quitting dairy all together, whatever the choice, I'll tell you that a lot more food prep is involved. But that's a good thing! Starting with making your own cheese so you can control the ingredients and prepare it to taste just the way you like. I'm showing you here How to Make Herbed Cashew Cheese that's spreadable, super cheesy and herbed out with flavor. I've learned that making my own cheese is a game changer and life saver for heavy duty cheese lovers.
You CAN enjoy the same flavors and textures of "traditional" cheeses. But know it will never ever be exactly the same. Maybe similar but not exact however your tastebuds will adjust. You'll discover what you like, what you don't like and it will all work itself out. Some of my favorite things to make now are vegan cheeses like my One Pot Vegan Fettuccine Alfredo or The Best Vegan Cheese Wiz and then there's my Sweet Potato Mac & Cheese that gives me all the cheesy yums.
Once you learn the basics, which are super easy in and of itself, you can get creative and make whatever you like. If there's a cheese there's a way. You will learn through trial and error but the fun part of cooking vegan is that all is still edible even if it doesn't hold together and is an ultimate fail.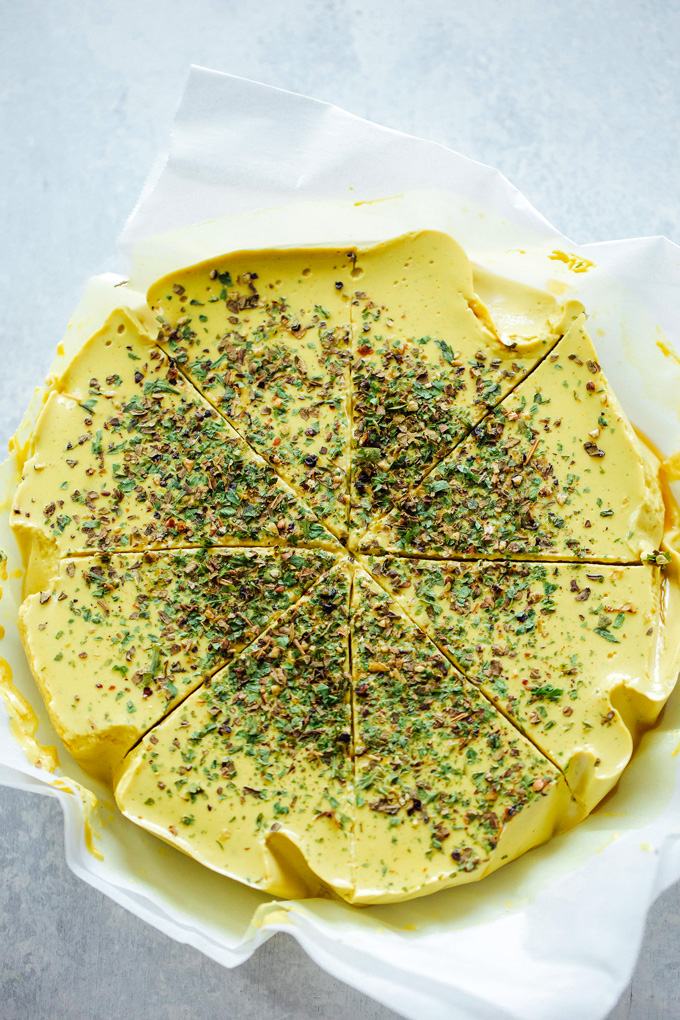 Cashews are a very common base for all things vegan especially cheese. Cashews can play the star role in sweet vegan cheesecakes or savory vegan cheeses like this one. It's a versatile little nut that is heavily used in the vegan community. Some people get sick of things being made with cashews, however I ask you to look at it as you would dairy cheese. It's all made with the staple cows milk or some form of animal milk. Vegan cheese staple ingredient is Cashews mostly, or some form of nut. The difference is animal to nut. Coconut too is up there with cashews in the vegan world, can be used and made into just about anything.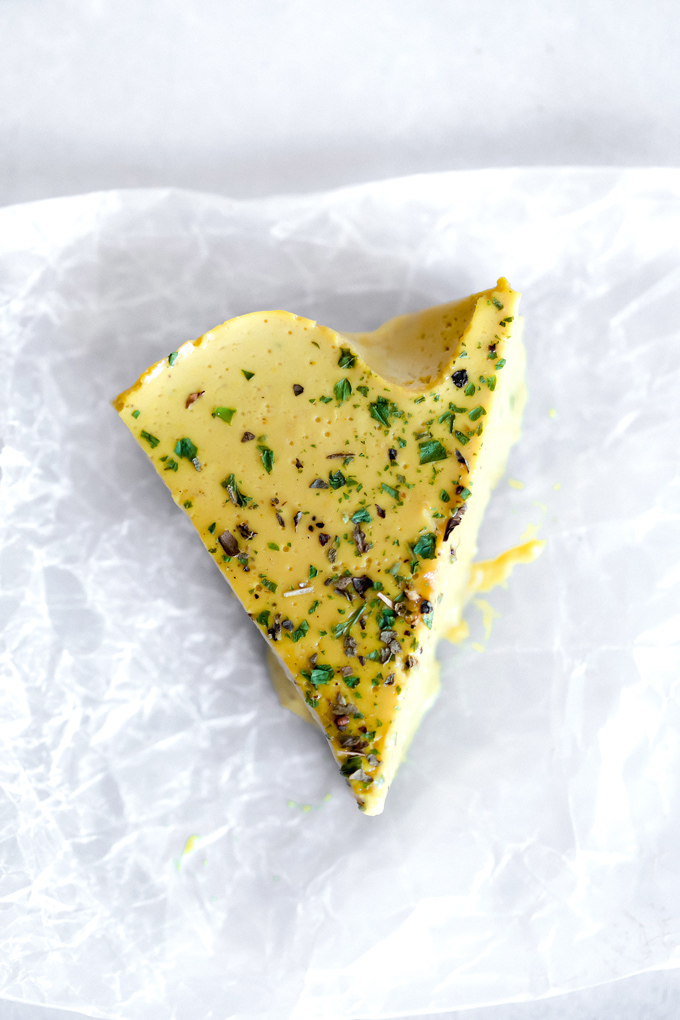 Making Herbed Cashew Cheese is so easy like even the most non functional person in the kitchen could whip this up. You don't need to be a fancy chef or cook. This basically, almost makes itself. Watch this video.
In this cheese I use one thing that is different and that you might not have heard of yet. Marmite. Marmite is a thick, sticky paste made from concentrated yeast extract, a byproduct from brewing beer. It has a yeasty, salty, soy sauce like flavor and is the perfect little secret to add into your vegan cheese recipes to give it that super cheesy kick.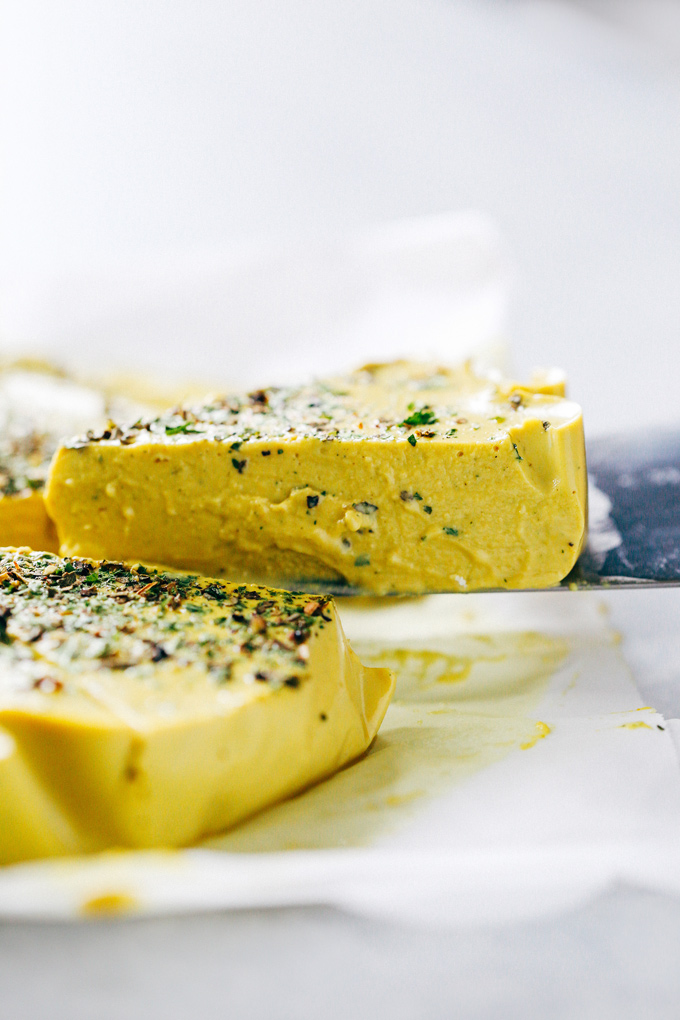 The ingredients in this cheese are pretty standard for vegan cheese making. Cashews, nutritional yeast, apple cider vinegar, maple syrup, garlic, turmeric, a little bit of pepper, water, marmite, and agar agar. Agar Agar is a thickener suitable for vegans. It's a gelatinous substance derived from red algae that has been popular across Asia for centuries as an ingredient not only used in vegan cheeses and desserts, but a wide variety of other cooking.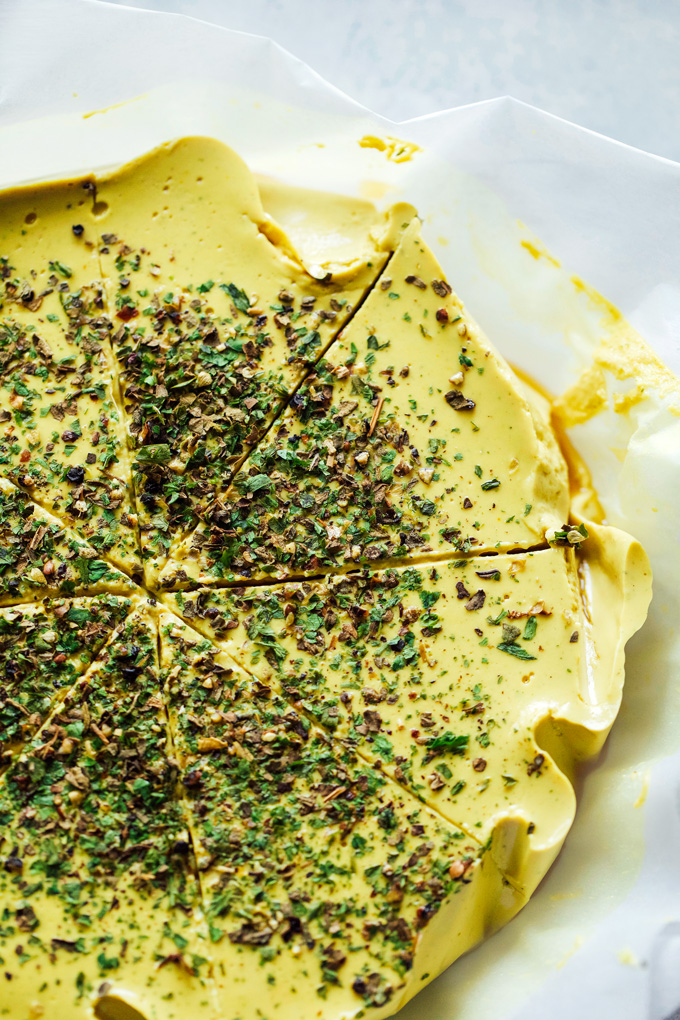 You can season this any way you like. You can leave it plain or add a bunch of herbs like I did. Enjoy this with anything from crackers to pitas to vegetables so on and so forth. I even like to just eat it by itself because to me it's that freaking good. Gives me all the yums.
Are you on the fence about vegan cheese? What are your faves and which ones do you stay away from? I'd love to know!!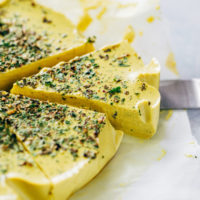 How To Make Herbed Cashew Cheese
Ingredients:
Directions:
~Pin this Recipe~