All Things Heart Healthy with Karen Basedow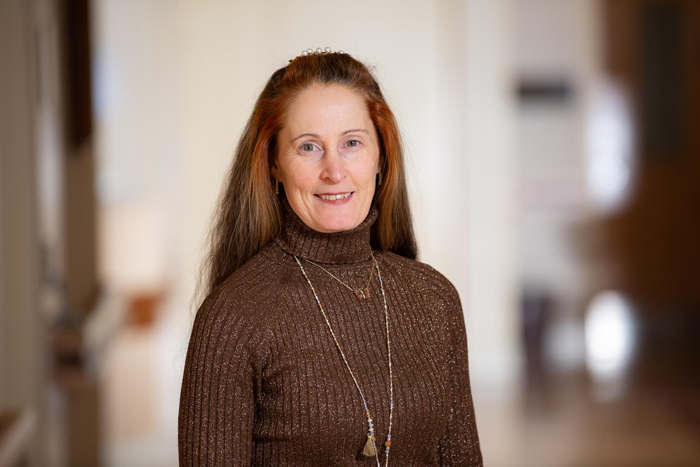 I think it's universal knowledge that eating a healthy diet and keeping active can keep your heart healthy. But what else can we do to ensure our hearts stay strong? I teamed up with NJMOM​ and ​RWJBarnabas Health​ to talk with wellness expert, Karen Basedow, a Registered Dietitian /Nutritionist working as a Wellness Nutritionist at N​ewark Beth Israel Medical Center, an RWJBarnabas Health facility,​ with ​over 25 years of diverse experience in dietetics on all things heart healthy.​ She has a Master's Degree in Clinical Nutrition from NYU and is currently studying for a Doctorate at UNF. She's also a Certified Diabetes Educator.
In her current position, she provides medical nutrition therapy to her patients, one on one, by appointment, at Newark Beth Israel Medical Center's nutrition clinic, four mornings a week. Three afternoons a week she provides education classes for adults for Diabetes Prevention, Healthy Lifestyles and special topics in nutrition. She runs the clinical model for their award winning Kids Fit program, which treats obese children at risk for diabetes. One morning a week she teaches their wellness model of Kids Fit to special needs children at JFK Public School in Newark.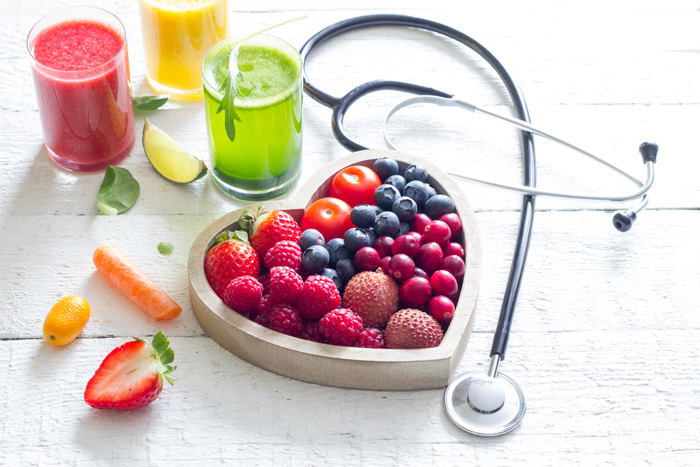 We are in a time now when young children are getting diagnosed with adult onset diabetes. When you think about that, it almost doesn't even make sense, right? How can children be getting diagnosed with diabetes set for an adult? There is less activity, less exercise, and more processed foods than ever before. These "convenient" fast foods are really not so convenient in the long haul because you pay for it with your health at some point or another, and parents are learning that it's affecting their children.
So one of the things that really made me super excited to talk to Karen was that she works with children who are at risk for diabetes, and helps them make lifestyle changes that will be long lasting. She teaches them about real healthy snacking, portion size, food groups, how movement is so important, limiting screen time, incorporating more activities that encourage movement and exercise, and provides cooking classes showcasing how to incorporate more fruits and vegetables for both kids, and adults. She teaches kids, their parents or caregivers, in a very non-intimidating way, how they can make these small changes that will lead to huge progress and, of course, prevention. Karen encourages her patients not be afraid to try new things, and to use Google and Youtube to their advantage. For instance if you want to open a pomegranate, you can search on Youtube "How to open up a pomegranate," and you'll learn how easy it is. Plus so much more.

So let's get started shall we…
Interview
What is your name and what is your role at Newark Beth Israel Medical Center?
My name is Karen Basedow and I am a Registered Dietitian/Nutritionist working at Newark Beth Israel, as a Wellness Nutritionist. I have a Master's Degree from NYU in Clinical Nutrition and am pursuing a Doctorate in Clinical Nutrition at UNF. I am also a Certified Diabetes Educator. In my current role I provide nutrition education in one-on-one patient counseling, nutrition classes, and in community speaking engagements.
Tell me a little bit about yourself, your professional background and what you do day-to-day. 
​I do not have a daily routine during my work week.. I spend 3-4 mornings a week providing medical nutrition therapy to our patient population. Three afternoons a week I teach Diabetes Prevention or health/wellness topics in our Wellness center. One day a week I administer a program to treat childhood obesity, through a program developed at NBIMC called Kids Fit. One morning a week I teach a wellness version of Kids Fit in the JFK public school which is a school devoted to special needs children in Newark.
What are some tips and advice you have for your patients, both children and mothers, for a healthy heart and body? ​
The most important message for moms and their family members, as it relates to heart health and nutrition, is that a plant-based diet, rich in whole grains, fruits, vegetables and legumes, is a cornerstone of maintaining a healthy heart. CVD (cardiovascular disease) is the number one cause of death for women. It is also the number one cause of death in the US and in the world. The most important decision we make regarding our health is what we put into our mouths. It is also one of the critical risk factors for chronic disease, aside from heart disease.
What's your advice to moms trying to incorporate more healthy meals to their family's diet?
One way to make a significant impact on the quality of our diet is to limit or remove processed foods. Learning about whole foods and whole grains through trying new foods, and experimenting with recipes, especially cooking together, is a great way to get the whole family involved in being healthy.
What would you say is the hardest part in trying to get someone to change unhealthy habits? 
​In my current role, I do not try to change people. Rather, my role is to educate people about how the food they choose to put into their body can affect their health. I teach them what nutritious foods are, and then we take a look at their usual intake and discuss how that compares to the Dietary Guidelines for Americans. We choose one or two things the patient feels ready to change and work to replace that habit with a healthy practice.
Do you have one thing you want all moms to know? ​
We can't choose our genetics, but we can choose what we put in our mouths. We need to take responsibility for what we eat and know that what we choose will have a direct effect on our bodies, as well as our children.
Besides eating healthy and exercise do you suggest other ways for self-care?
In our Healthy Lifestyles class, we discuss all topics which relate to health. That includes how our sleep habits affect our weight, how stress impacts blood sugar levels, and how excess body fat drives an inflammatory process which leads to diabetes, cardiovascular disease, and cancer.
What is the number one question or topic you've been asked about by your patients?
The number one thing I hear from my patients is "Tell me what to eat". My job is to guide them in selecting healthy foods that they will enjoy and teach them how to incorporate the best choices into their diet.
While Karen and I talked, I got to learn all about this mom of 2 and what her day to day life of eating healthy looks like. She told me she loves to snack on nuts every day, that's like her go to for snacking. She loves to eat whole grains, fruits and veggies and she likes to mix up her protein sources like quinoa or lentils.
Talking to Karen was a breath of fresh air because she didn't discuss food groups that were processed rather she talked about whole plant foods and a balanced diet that didn't include say Cheerios. We both agreed that labels can be tricky and misleading to consumers but thankfully, how there is so much more awareness and education around this topic now because of people like Karen, we both were also enthusiastic about the fact that ShopRite now has registered dietitians on site to help people navigate their way around labels in their stores.
What Karen does is admirable. She really cares about her patients and their wellbeing not only in one aspect but as a whole person. She likes to dig deep and guide people on how they can be healthy for themselves and their families. There is no one way for all and she works and teaches on this basis. Each individual has different needs but being healthy is our birthright.
Thanks so much Karen for chatting with me today on all things Heart Healthy!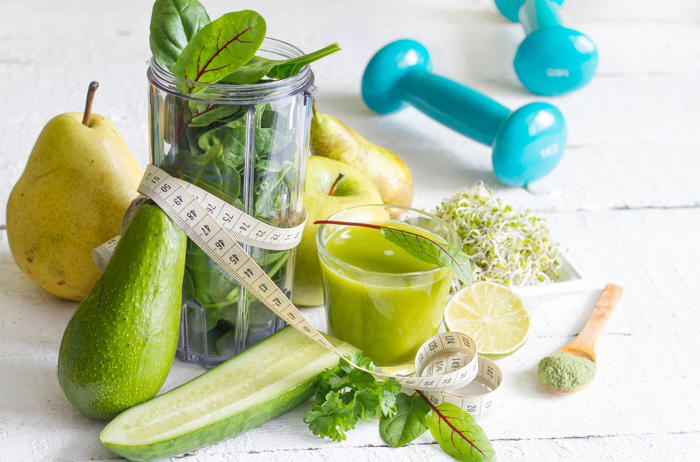 Here are 6 things you can do every day starting right now to keep your heart healthy:
1. Stay away from processed foods and beverages like candy, soda, bread, and pasta.
2. Get moving and don't sit for long periods of time. Walk instead of drive, go for walks with your family after dinner, dance in place, walk in place, anything to keep the blood flowing.
3. Get enough sleep! Sleep is a basic human function. It's extremely important. Inadequate sleep has a negative impact on your cardiovascular system, stress levels, metabolism,  memory, inflammation, depression, anxiety, and your immune system.
4. Be open minded and willing to learn. Don't be afraid to try new things like how cauliflower can be made into a pizza or "cheese sauce" can be made from potatoes, carrots, and beans! Search the web and go on YouTube to watch tutorials on things you want to know more about.
5. Self-care whether it's taking an Epsom salt bath, taking a yoga class or meditating; taking care of yourself as a whole will keep you better equipped to take care of your family as well. Leading by example will help your family get on board if they're not already.
6. Have a handful of nuts, ​walnuts, almonds, peanuts, and other nuts are good for your heart. Try grabbing some nuts instead of chips or cookies when you need a snack, adding them to salads for a healthful and tasty crunch, or using them in place of meat in pasta and other dishes.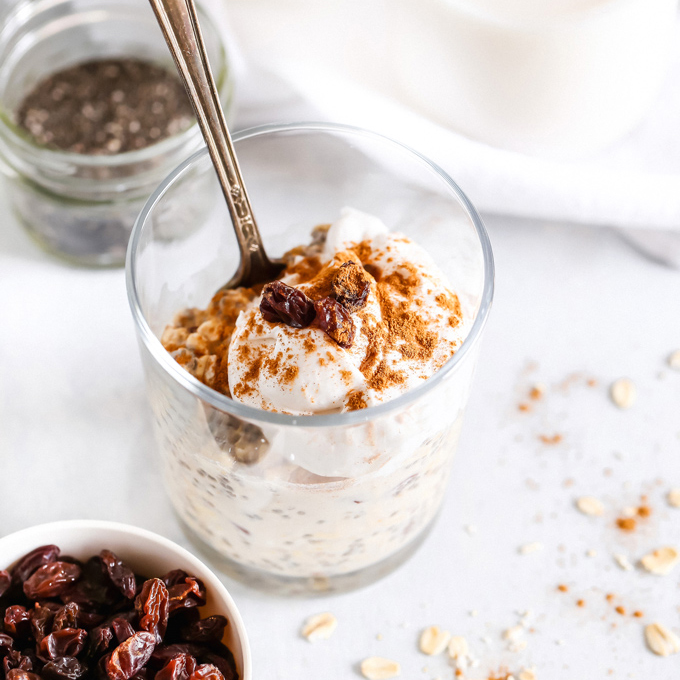 BONUS! 8 Easy Plant Based Heart Healthy Recipes
Cinnamon Raisin Overnight Oats
Vegan Brussels Sprouts Cesar Salad with Chickpea Croutons Roasted Radishes
Strawberry Blueberry Quinoa Salad
Toasted Avocado and Bean Pitas
Vegan Chocolate Zucchini Cheesecake
Thank you to N​JMOM​ and ​RWJBarnabas​ Health for sponsoring this post and thank you for providing me with such a wealth of knowledge that I will carry with me everywhere I go. All opinions here are entirely my own.