The Most Delicious Banana Bread Bites (Vegan, Paleo, GF)
The Most Delicious Banana Bread Bites (Vegan, Paleo, GF). The perfect quick banana bread fix when you don't feel like baking a whole loaf. Ahhh, how I love it when things are made easy.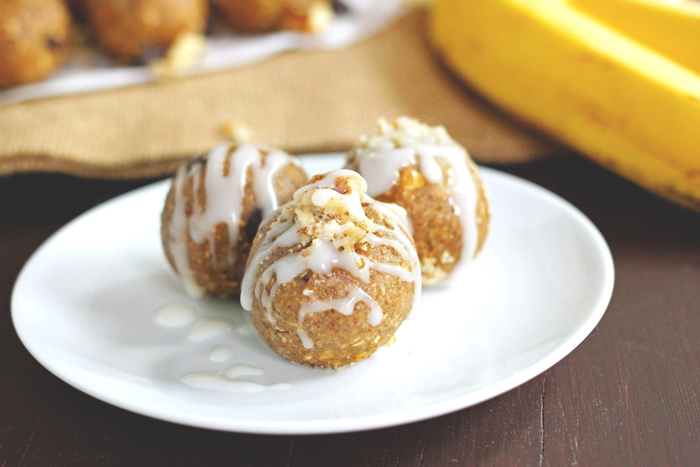 I hope everyone got through their first week of school in an organized breeze (happened to no one ever). No matter what I do to make sure I'm prepared it's like I'm always missing something. Which then leads me to be running around like a complete hot mess (in style of course). But still, it ain't easy.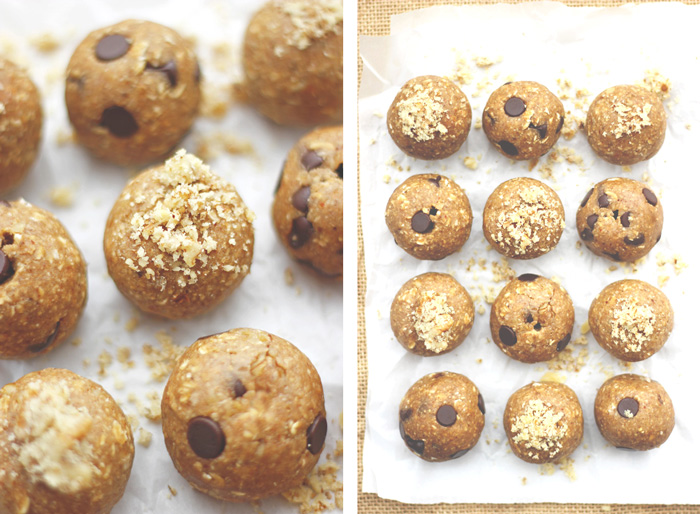 I took out my new and improved (please keep me in check) planner to map out my next moves. Now, I never really sat down and scheduled my stuff. I always felt like I was the type of person to just "go with it". How'd that work out? Well…well…uuuum…apparently, not that great. I totally understand the reasoning for sitting down and planning out a mom/work/school week schedule. Time my friends, is not always on our side contrary to that popular song by The Rolling Stones that time is on our side. I'm not sure what that song means in its entirety, but you get my point…I hope.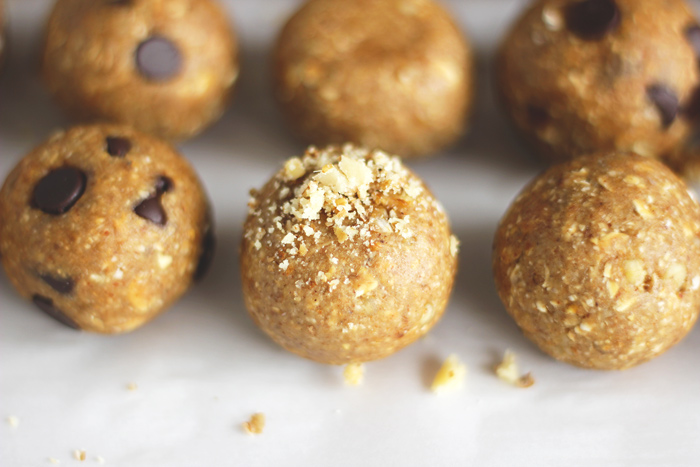 Are any other women or men back in school juggling family and work? Drop me a line below letting me know how you manage your time. The more tips the better. It's always great to try and implement suggestions from others that have been tried and true.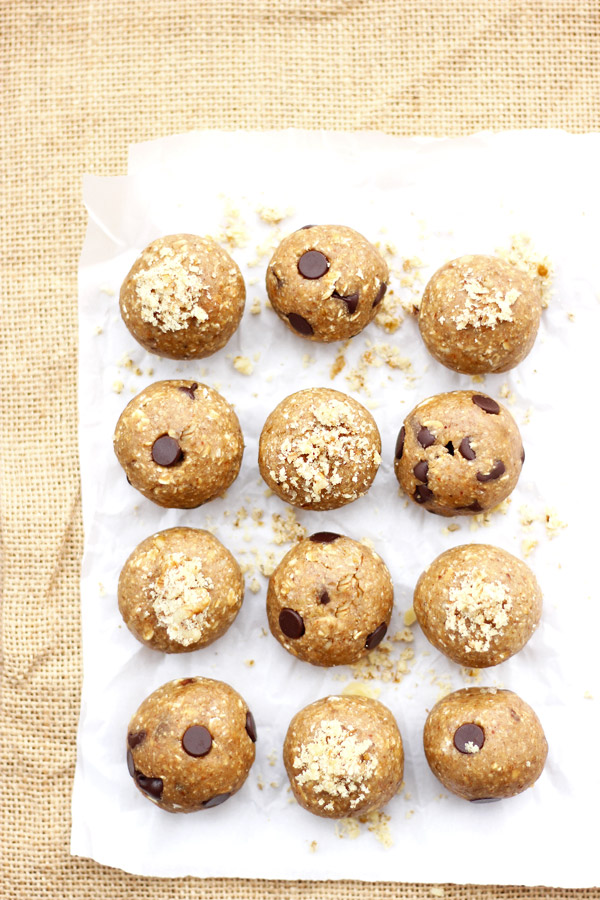 What I can tell you is I made time to make quick and easy snacks for the week like these yummy Banana Bread Bites, smoothies on the go, chia puddings (which I'll be posting about soon) and an array of things to have on hand. With all the studying I've got going on, I can't manage to be cooking up 3 hour dinners. What I look like, uknow?!LOL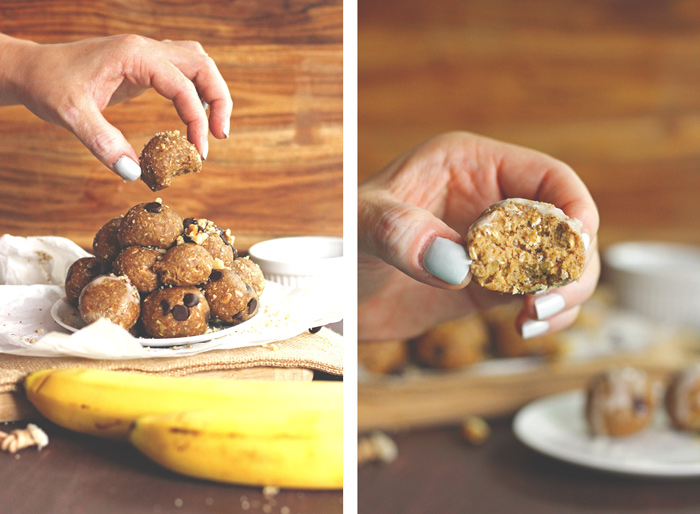 But don't get me wrong, I still want to make meals (with love) that my family can enjoy. We have like our favorites we always go to like on Tuesdays we have Spaghetti Squash Street Tacos or Friday nights we'll do sandwiches like my Vegan Green Goddess Griller. The recipes I mentioned are like our go to faves around my hood. As simple as they are and easy, they make for great nutritious meals. And as a side note when I make the "taco meat" using tempeh for the spaghetti squash, there is always extra which is so yum the next day with rice. Whaaa!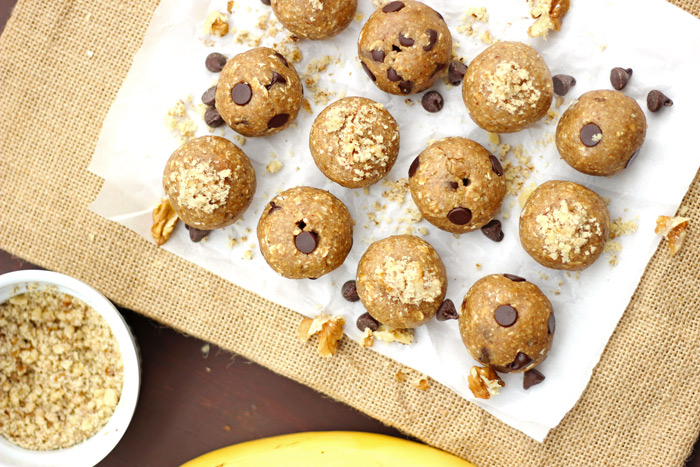 What I did with these little gems was I made all of them with the same base but just added in 2 different ingredients (chocolate chips and coconut yogurt icing) to give each one a different vibe. So you have the plain ones sprinkled with leftover crushed walnuts, you have the ones with added dairy free chocolate chips and lastly you have the "iced" banana bread bites. Aaand for my die hard gym peeps, they are also protein packed
. Like ridiculously packed with protein. Can I get a cyber high five
!
I know I like variety, so look at it like getting a variety pack of donuts. You have your glazed, your chocolate and your old fashions. Except mine are healthy, good for you and you'll be snacking smart. Although…donuts are good
 #donutloverproblems
Stay connected with NeuroticMommy:
Instagram | Facebook | Pinterest | Twitter
Recipe adapted from TheBigMansWorld
The Most Delicious Banana Bread Bites (Vegan, Paleo, GF)
Recipe Type: Snacks/All Things Banana
Cuisine: Vegan/Paleo/GF
Author:
Prep time:
Total time:
Serves: 24
This is banana bread on the go. These no bake, perfect little protein packed banana bread bites are that quick fix when you don't feel like baking a whole loaf. Bonus!~~>They just happen to be super healthy…say whaaa!
Ingredients
2 cups gluten free oat flour
1/4 cup plant based vanilla protein
1/2 cup ground walnuts
1 large ripe banana, mashed
3 tbsp maple sryup
1 tsp vanilla extract
1/4 cup almond butter, creamy
1/4 cup unsweetened almond milk
Pinch of pink rock salt
1/3 cup dairy free chocolate chips
1/4 cup dairy free yogurt (I used a coconut based yogurt) for "icing"
Instructions
In a large bowl sift together oat flour, protein powder, and crushed walnuts.
Add in all wet ingredients, mashed banana, maple syrup, almond butter, almond milk, vanilla extract, salt and mix until well combined and dough comes together. It should be moist but not sticking to your fingers where you can't form a ball. If that happens add a little bit more oat flour so it's pliable.
Split the dough in half and add chocolate chips to one of the halves.
Take tablespoon size portions and roll into balls. Place on lined baking sheet with parchment paper.
Once you have rolled all the dough into Banana Bread Bites, top some with crushed walnuts and ice the others with some coconut yogurt. Or you can leave them plain, the choice is yours.
Place in fridge to set about 15 minutes.
Enjoy!
Notes
If you do not have oat flour you can make it yourself by blending up rolled oats. [br]If you do not have gluten sensitivities you can use regular rolled oats that are not gluten free.[br][br]You can sub maple syrup for rice malt syrup or honey if you're not strictly vegan.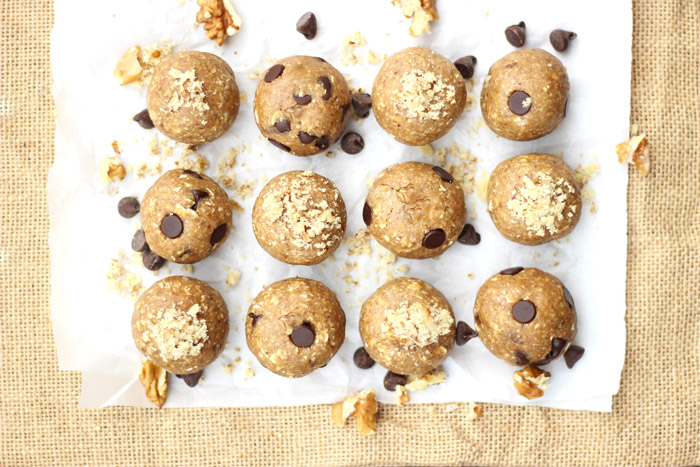 XoXo Jennifer
For more recipes like this one, check out the related posts below!