The Best Vegan Chocolate Chip Cookies
jump to recipe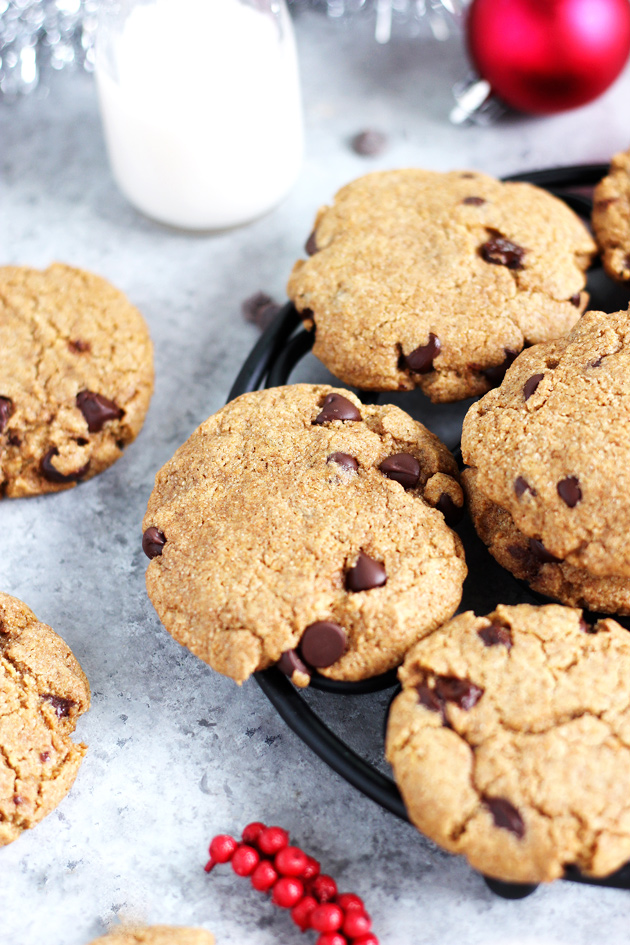 It's true, chocolate chip cookies are a staple not only around the holidays, but in life. They are a classic cookie that everyone knows about. Whether you're vegan, raw or what have you, the re-creation of this cookie has been infinite. Everyone longs for a soft, moist, chewy chocolate chip cookie. That is why I made The Best Vegan Chocolate Chip Cookies ever. Like ever.😍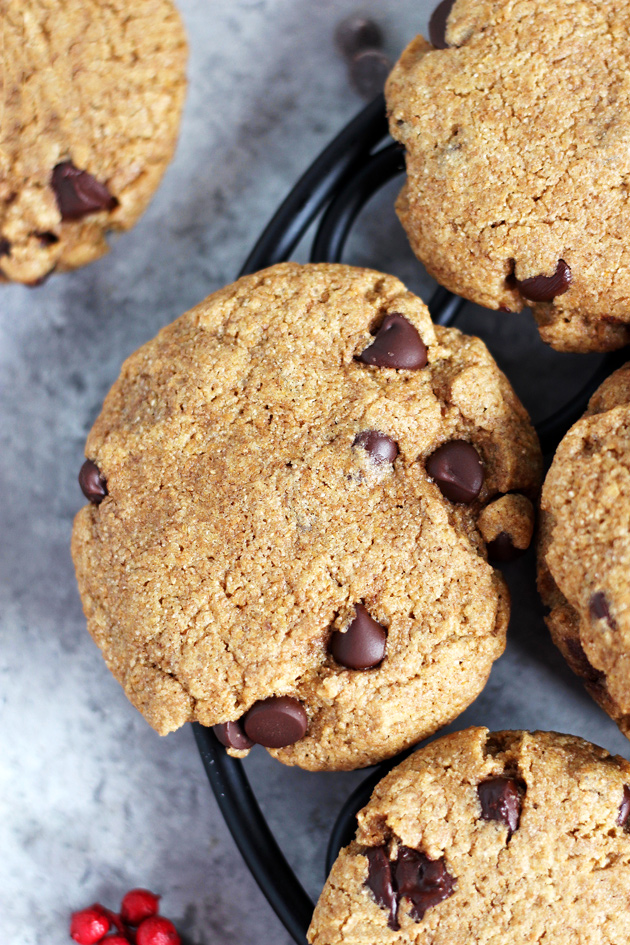 I've made many versions to this all time fave however, this is truly the best. I've made raw versions because I am a cookie dough lover. I've made baked, no bake, healthy, not healthy, every version, you name it, I've made it, tried it and loved them all but these, these take the cookie cake.
The cookie dough can be eaten raw.👇🏻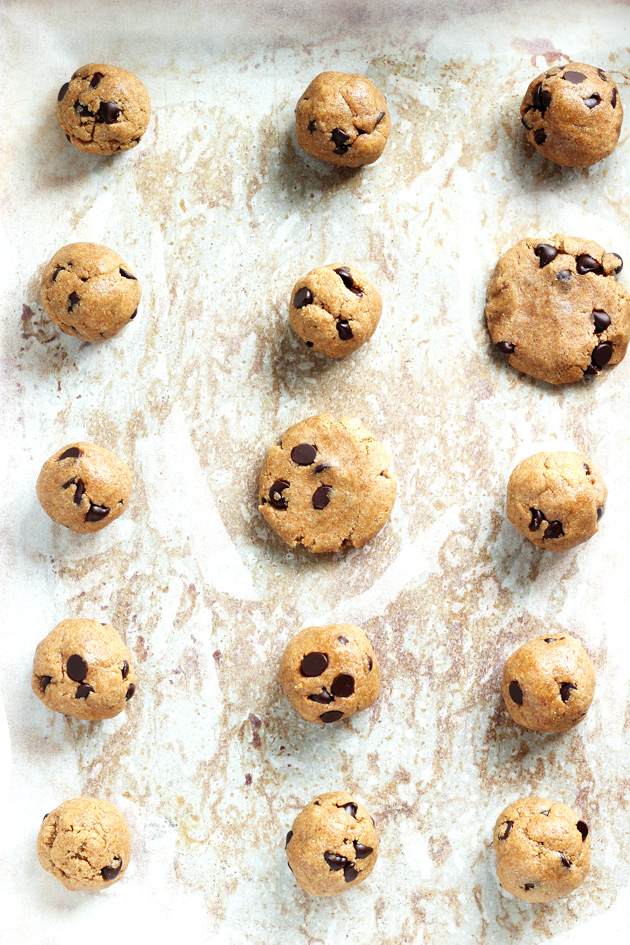 I love cookie dough❤️
You know how sometimes when you make cookies they are all soft and chewy for a few hours but then like the next day they become hard and crisp? Well this doesn't happen with these cookies, they stay soft! I swear, it's not a joke, I'm not yanking your chain. I'm being so serious. I wouldn't ever joke about chocolate chips, that would be borderline felony-ish.🙈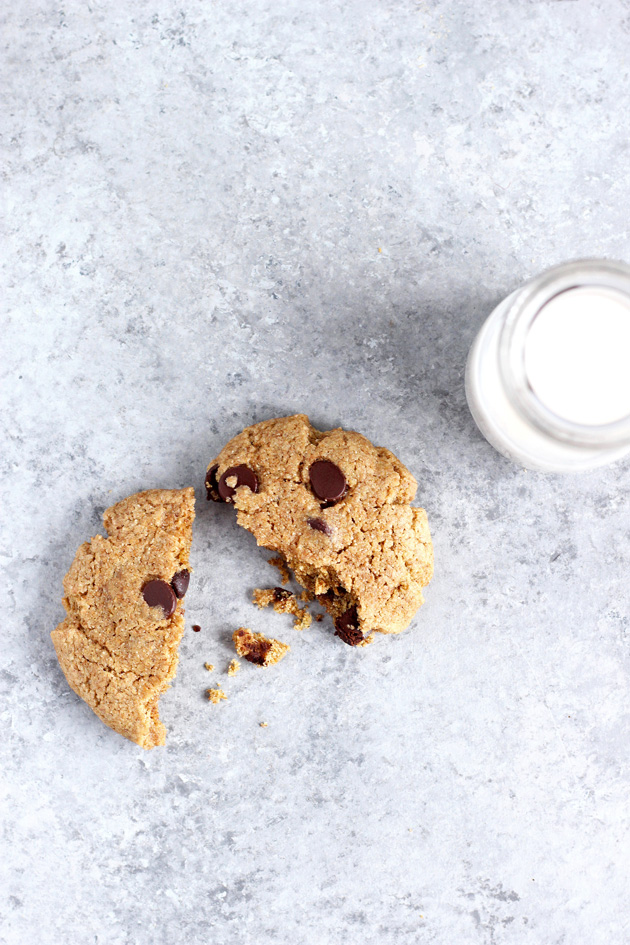 This is a pretty busy month. I know a lot of us are running around trying to get in that holiday shopping. These cookies are perfect to whip up in minutes without requiring a whole lot of time and effort. But the taste and texture will leave your kids, hubs, wives, friends, or family believing otherwise. Oh the labor 😉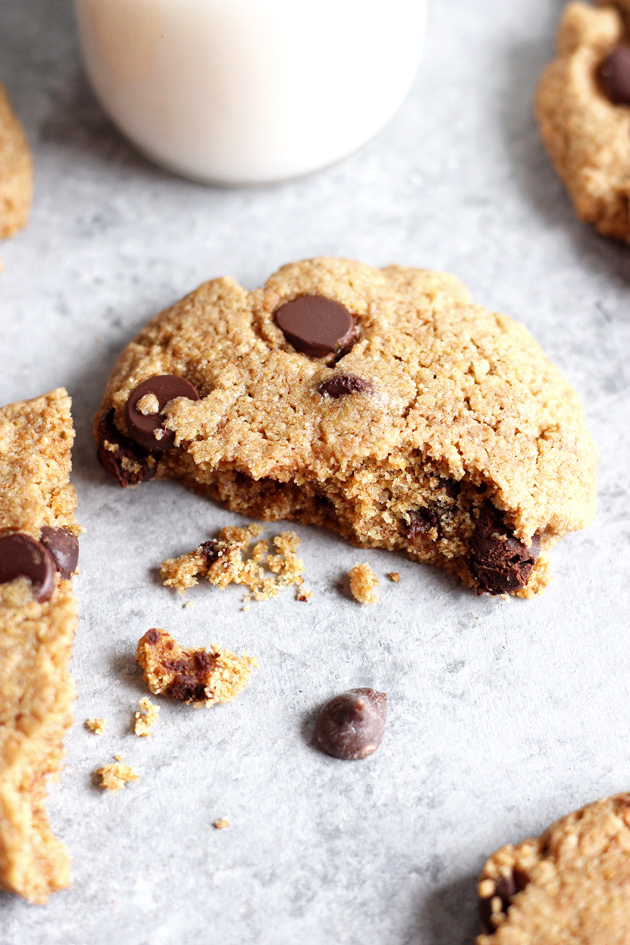 Soft and Chewy👌🏻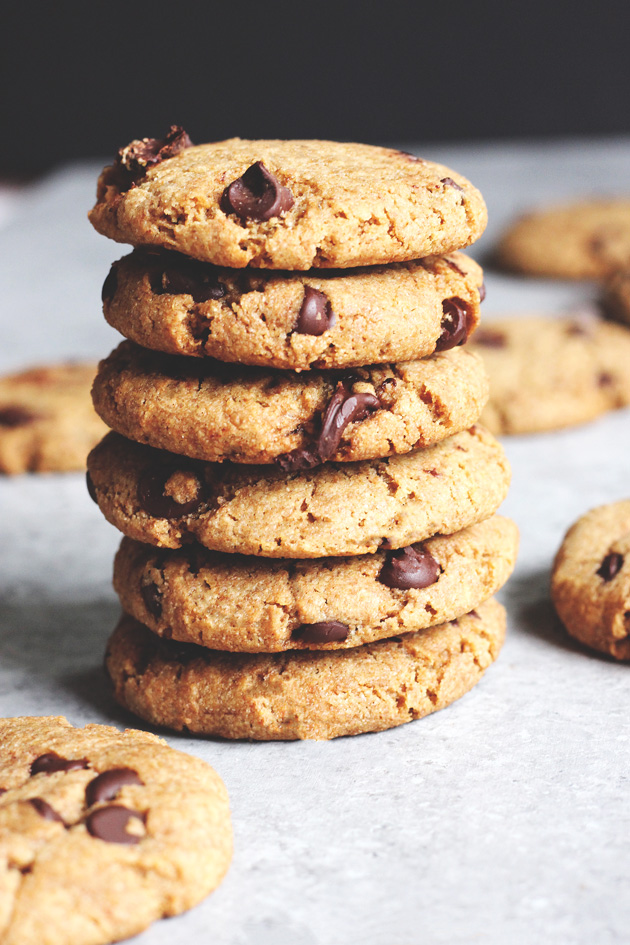 Sweet with a chocolate chip in every single bite!🍪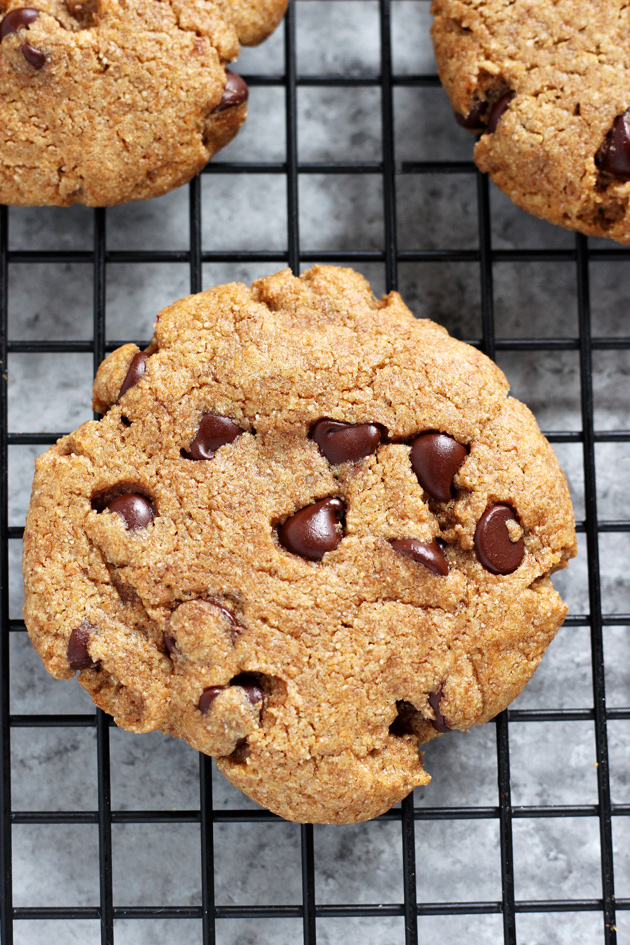 Ok there is no time to waste, you know what to do. Make these cookies. You will be in an extra good mood because of it. And let's face it, cookies make people happy. You know it, I know it, and the rest of the world knows it so…Let there be cookies!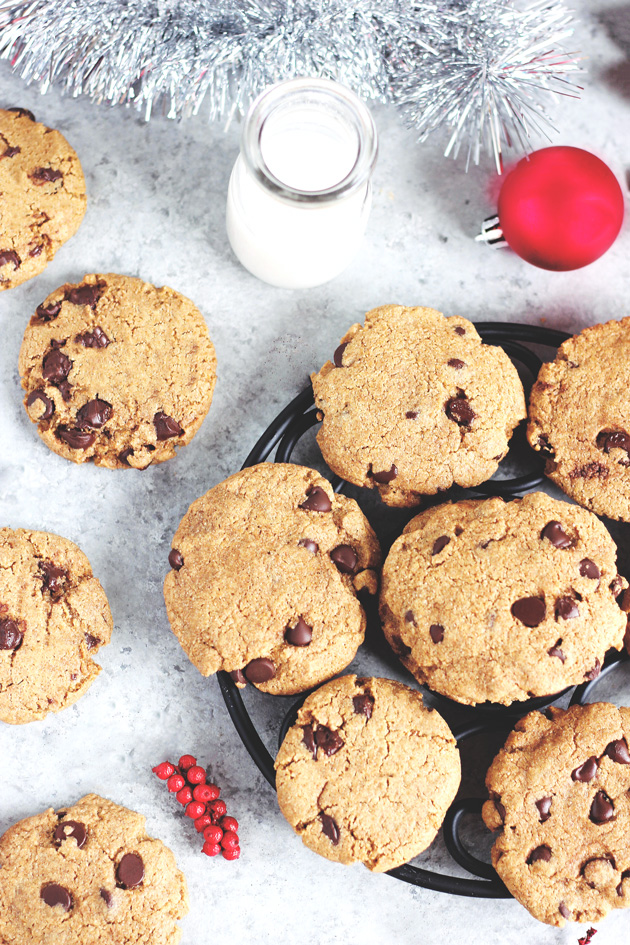 Chocolate Peanut Butter Sandwich Cookies – 12 Days of Cookies Italian Florentines –
12 Days of Cookies Strawberry Hazelnut Thumbprints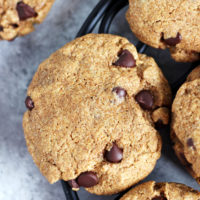 The Best Vegan Chocolate Chip Cookies
Nix the eggs and butter for healthier, better ingredients and indulge in the chewiest, softest cookies ever!
Ingredients:
2 cups whole wheat pastry flour
1 tsp baking soda
1 tsp baking powder
1/2 to 1 tsp himalayan pink rock salt
1 cup brown sugar or coconut sugar
1/2 cup coconut oil, melted at room temperature
1/4 cup almond milk, unsweetened
2 tsp vanilla extract
1 cup dairy free chocolate chips
1/2 cup walnut pieces (optional)
Directions:
Preheat oven to 350F and line baking sheet with parchment paper.
In a mixing bowl cream together coconut oil and sugar. Add in the rest of the wet ingredients and mix until creamy.
In a separate bowl sift together all dry ingredients, flour, baking soda, baking powder, and salt.
Mix dry ingredients into wet ingredients until well combined.
Fold in chocolate chips and walnuts (optional).
Take tablespoon size portions and roll dough into balls. Place on baking sheet and gently flatten with the palm of your hand or the back of a spatula.
Bake cookies for 8 to 10 minutes. Mine were perfect at 8.
Remove from baking sheet and let cool on wire rack. Serve immediately or keep stored in an air tight container out of the fridge. Enjoy!
Cookies keep well for up to a week (but they won't last that long).
Recipe from DailyRebecca