8 Must Have Vegan Holiday Desserts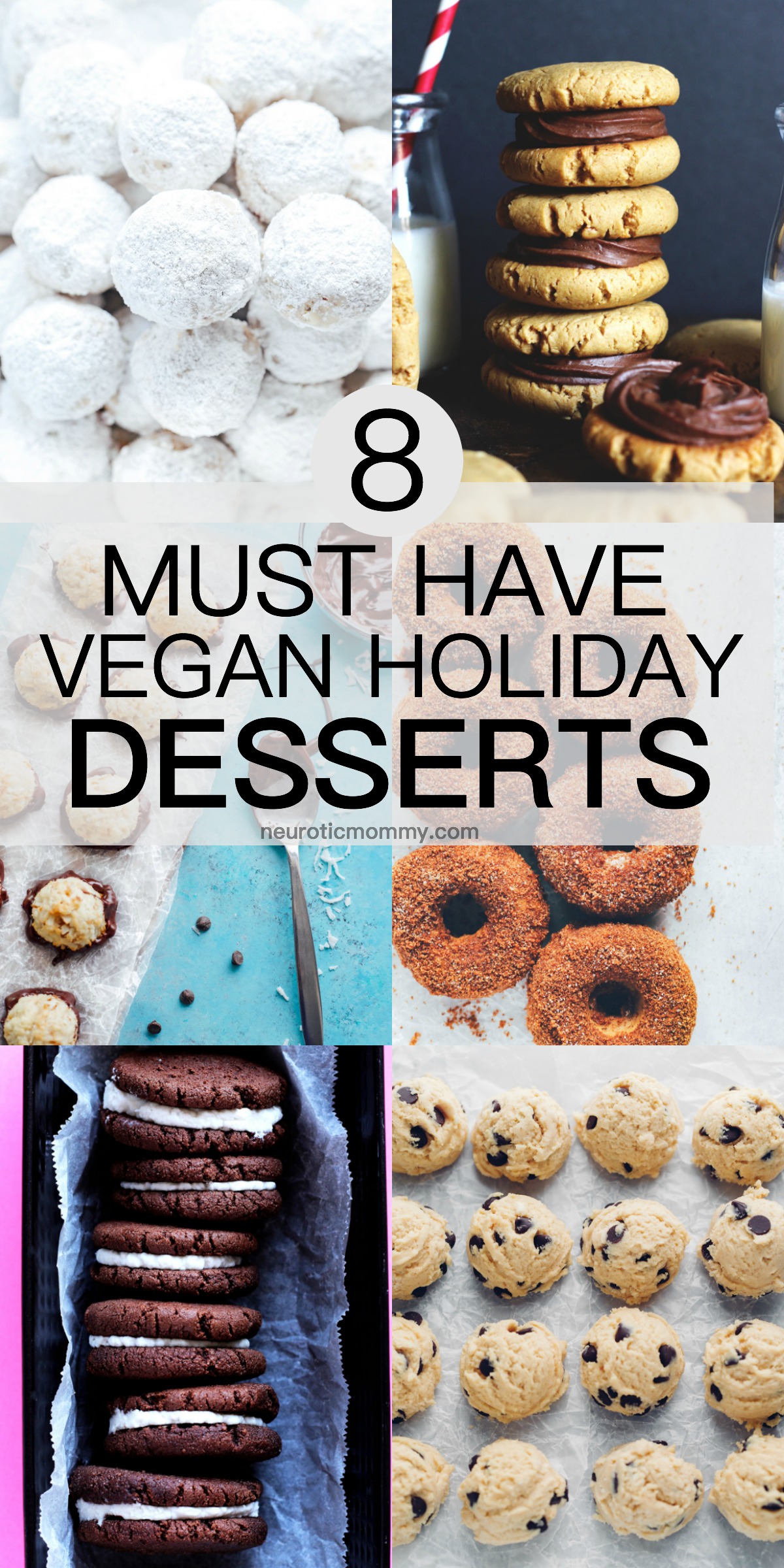 There is no holiday season without some snacks on snacks on snacks. These 8 Must Have Vegan Holiday Desserts will not disappoint, pinky promise.
They're easy to make, taste freakin' delicious, will be all your family and guests can talk about and you can just act like your vegan treats are no big deal while secretly knowing they're such a big deal because well you made then and know whats up – Can I get a Yas Queen?! Yassssss
Whether you've been naughty or nice or perhaps a healthy mix of both rest assured you, your fam and friends will be leaving with full bellies and sweet teeth satisfied to the brim.
You don't have to make all 8 although you can but you can certainly take and make the dessert recipes here that work for you and go with your vegan menu. Also if you need a vegan holiday breakfast, lunch, dinner, more snacks menu, check out this post for all the yums.
Let's get started shall we…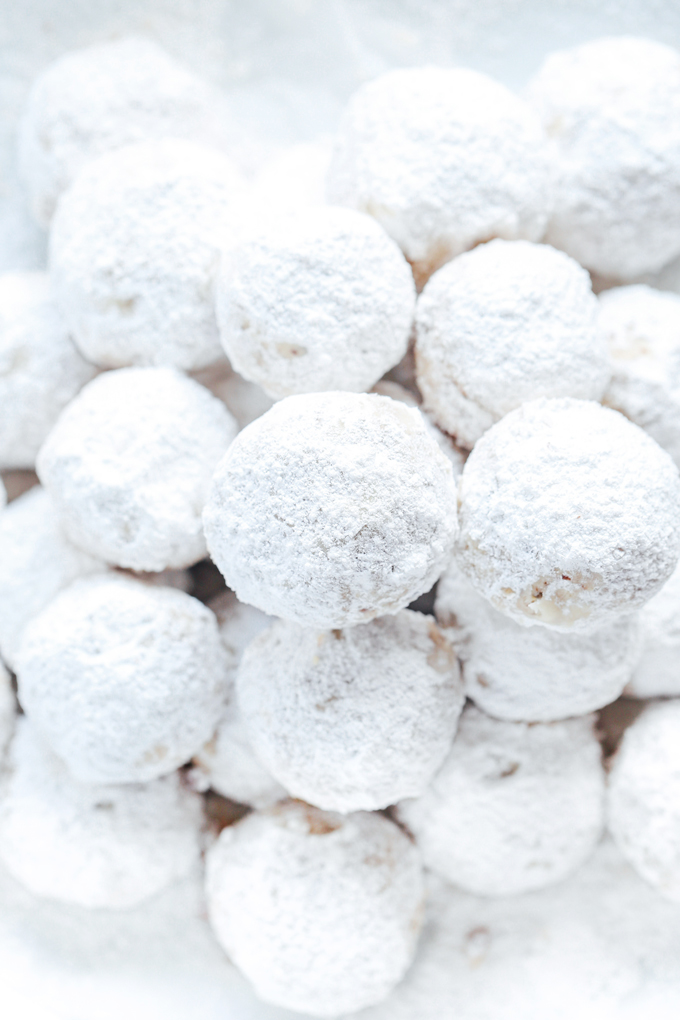 As the recipe says you can't have just one and since I wrote it (ha) I can attest! All the holiday vibes you need in this delicious vegan buttery, pecan, melt in your mouth cookie.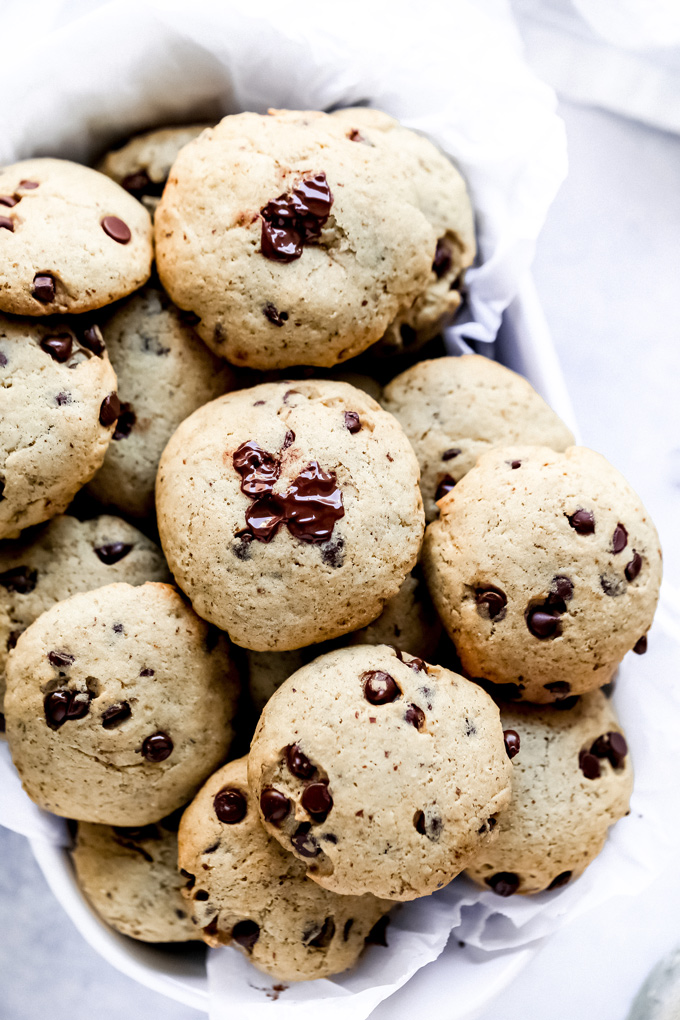 2. The Easiest Vegan Chocolate Chip Cookies
Is it even Christmas without some homemade chocolate chips?! These are a classic must have and perfect for Santa with some almond milk!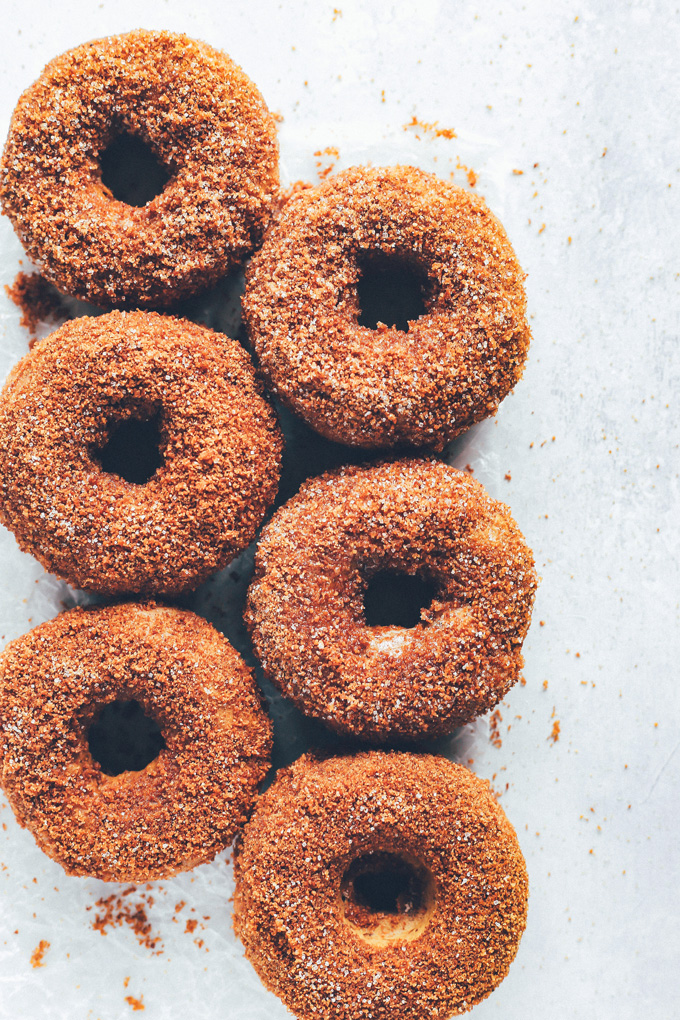 3. Vegan Pumpkin Spice Doughnuts
They're soft, fluffy, dense and moist all at the same time. The outside is coated in a sticky delicious mix of sugar and cinnamon, and a dash of pumpkin spice. So Good!
4. Chocolate Peanut Butter Sandwich Cookies
Cookies that are filled with a sexy creamy chocolate and surrounded by soft, chewy, pea-nutty cookies, you legit can't go wrong.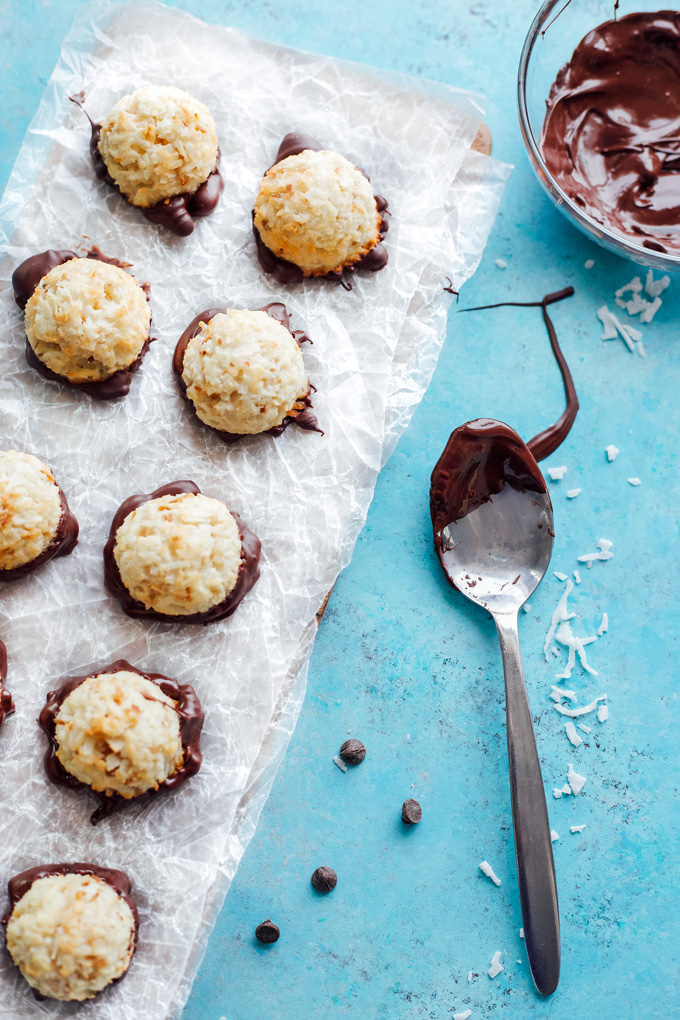 Dipped in dark chocolate and surrounded by delicious sweet coconut it exudes all the holiday feels!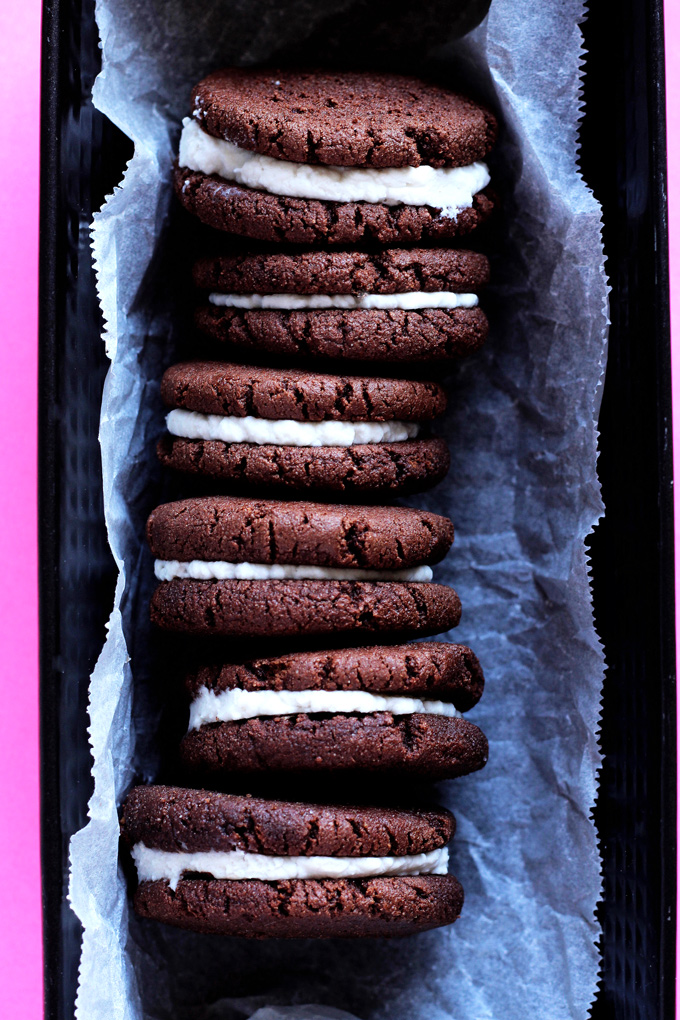 Easy 4 ingredient snack filled with sweet coconut whipped cream and a deliciously dreamy chocolate cookie giving you all the holiday goodness.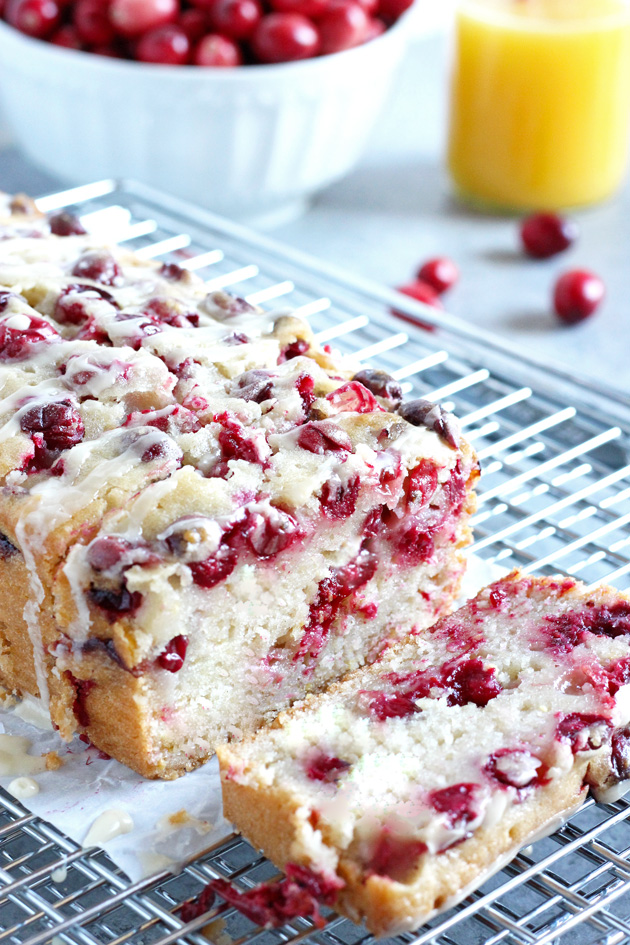 7. Vegan Cranberry Orange Loaf Cake
Luscious cranberry loaf cake drizzled with a sweet orange glaze. The perfect addition to holiday festivities.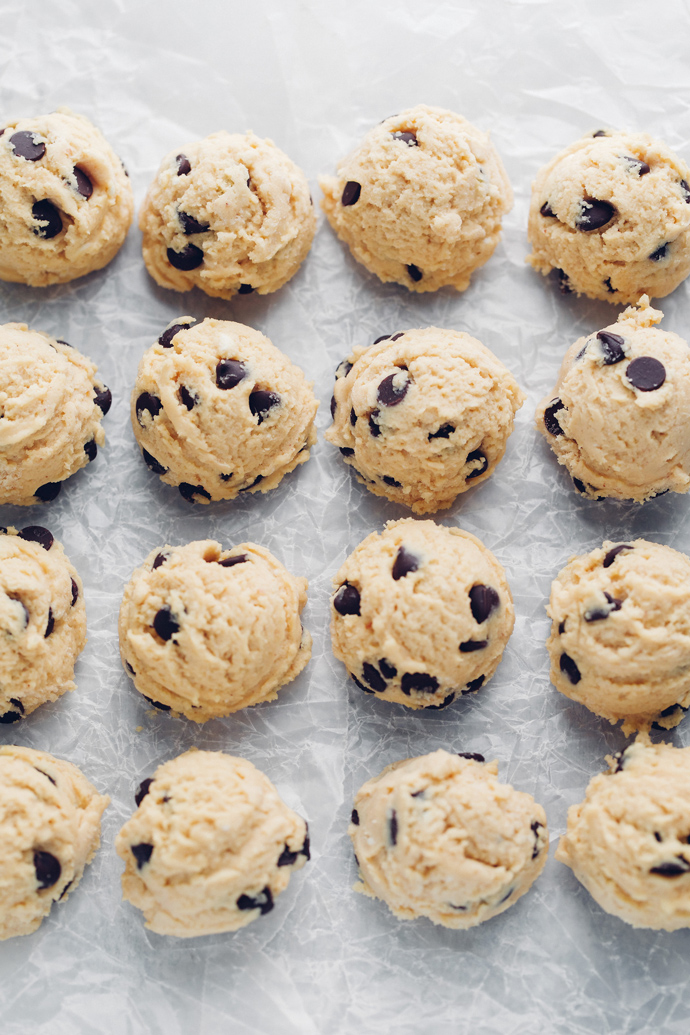 8. Vegan Cookie Dough Cheesecake Bites
If you're a cookie dough and cheesecake lover then these are the bites for you! Creamy delicious holiday yums in every bite!
Merry Christmas and Happy Holidays from NeuroticMommy!