Vegan Keto Blackberry Cobbler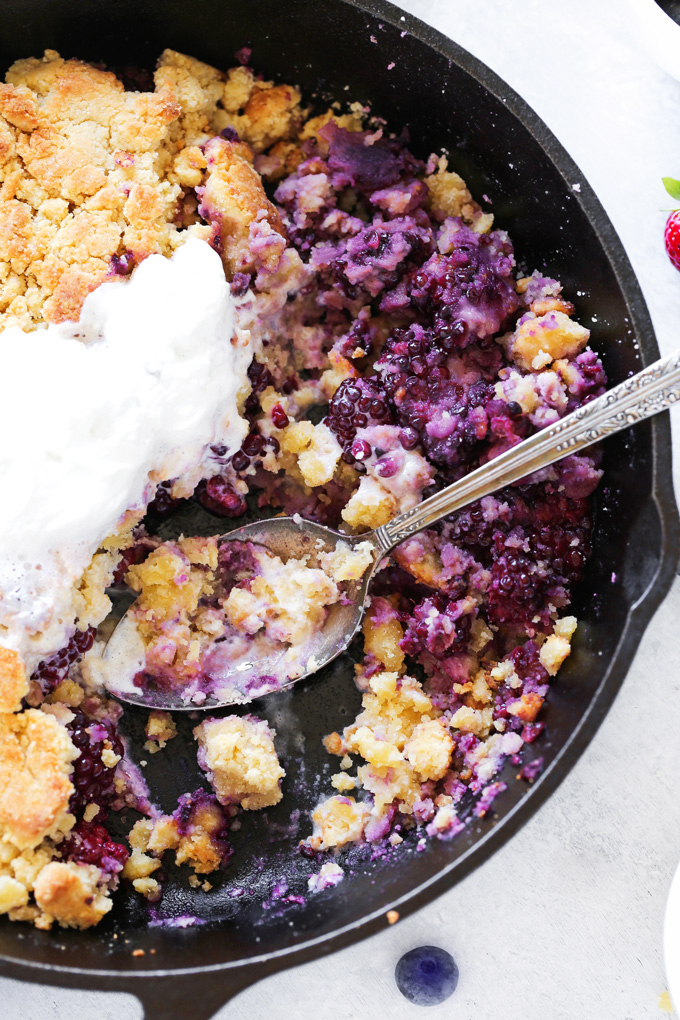 Oh My Gosh you guys! My first post back in 6 months and it feels so good! Happy to bring you this Vegan Keto Blackberry Cobbler that's sugar free but we have so much to talk about besides this. Although delicious in every way, we needs to catch up.
I'm going to get into quite a bit so if you just want the recipe hit the Jump to Recipe button above this photo and you can skip all this. But if you're interested to know what has been up with us, then continue reading on.
Welcome Back!
We all know what's been going on in the world with Covid so I don't have to get into all that. Back in March I pulled my son out of school before schools closed because I just knew a lockdown was coming. I also didn't want to wait for an outbreak to happen and felt better pulling him earlier. A week later school closed.
From that point on we adjusted to homeschooling. Our school was not really prepared at the time for Zoom or Google Classroom. Everyone was pretty much navigating through unknown waters. I decided to take the time to help my son adjust. As you know it was scary and so many things were unpredictable. My first priority is my family so I knew I needed to take time not only for my kids but for myself and for my husband too.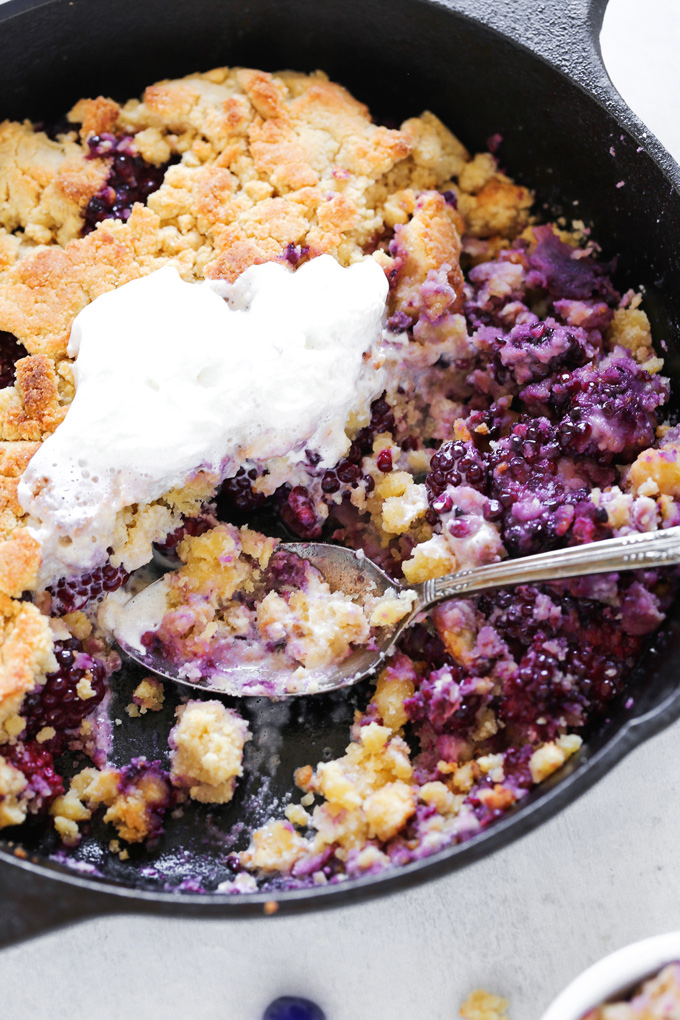 My husband is a firefighter, an essential worker, and it was extremely difficult in the beginning to watch him leave for work knowing what was going on and what he could potentially be exposed to. Luckily, we've all managed to stay healthy throughout all of this but needless to say it was still nerve wracking.
I can't tell you how happy we were when summer hit and school was over. Even though we had to cancel our vacation, we got to take some time to decompress. I also wanted my kids to enjoy their summer because they're still kids and I feel the worrying should be left to the adults.
Once we were able to see family that was amazing. My kids got to play with their cousins and we all remained safe and took precautions at the same time. Still do. My oldest son was able to celebrate his birthday with his cousins so that was really nice too for him. He was a real trooper throughout all of this. Both my kids were but my youngest is still too young to understand what was going on. I kind of looked at that as a good thing.
Healing Services/Spiritual Guidance
Now just because I didn't write up a new blog post on here doesn't mean I wasn't busy, however. A lot of you know, if you follow me on Instagram, I focused a lot on the healing part of my business. During our time in quarantine I finished becoming a Reiki Master and Certified Trance Healer.
So now my services include Reiki and Trance Healing, Past Life Healing, Cord Cutting, Aura Color Readings, Psychic and Medium Readings, Guided Meditations, Chakra Cleansing, Oracle Card Readings, and Tarot Card Readings. I put together healing sessions in group and private formats to suit everyone's individual needs. It's been really nice to transition into this and help people on a much deeper level. I am so honored and grateful to be able to share this with you. (To learn more about me and my transition into the healing space of NM please visit the Meet Jenn section of my website.)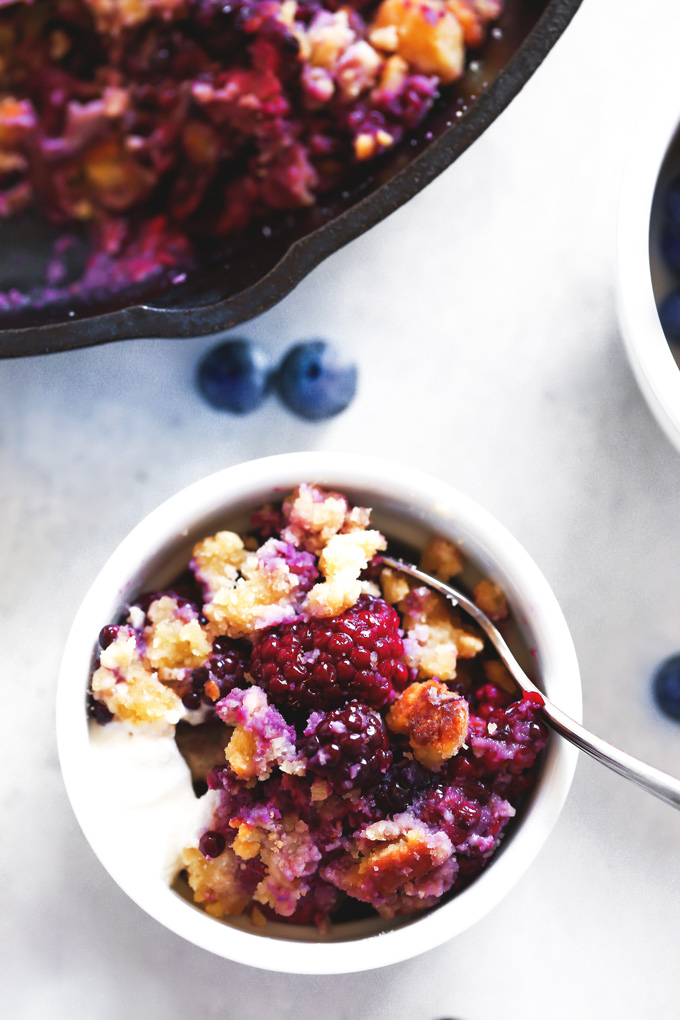 Every weekend I was taking a new class to continue my education and hone in on my abilities to better help people learn to heal. I found myself watching less TV, staying away from main stream media, reading more, and diving more into understanding my gifts.
I kept my focus on the good that was coming out of quarantine. Extra family time, more learning, more time to take it easy for ourselves and not stress. Staying up a little later and not waking up so early. I really enjoyed those things. Although everyone was and still is faced with their own hardships, I kept my focus on what I could do instead of what was going wrong.
Back to School
And that's the gist of it! Today is the first day back to school for my oldest son. We chose to do full remote learning. My little one is still too young to go to school anyway but we do things at home with him that are structural and organized so he has a bit of a routine. He loves to sing and dance so we have a lot of that going on at the moment, lol. Also can you even believe he's going to be 3?! Where does the time go when you're not in a pandemic!
How have you all been holding up? I hope you're all safe and well and as always I'm sending you my love and all the positive vibes. If you've lost anyone due to this pandemic or over anything for that matter, my deepest condolences. My husband lost both of his grandparents in April, unfortunately.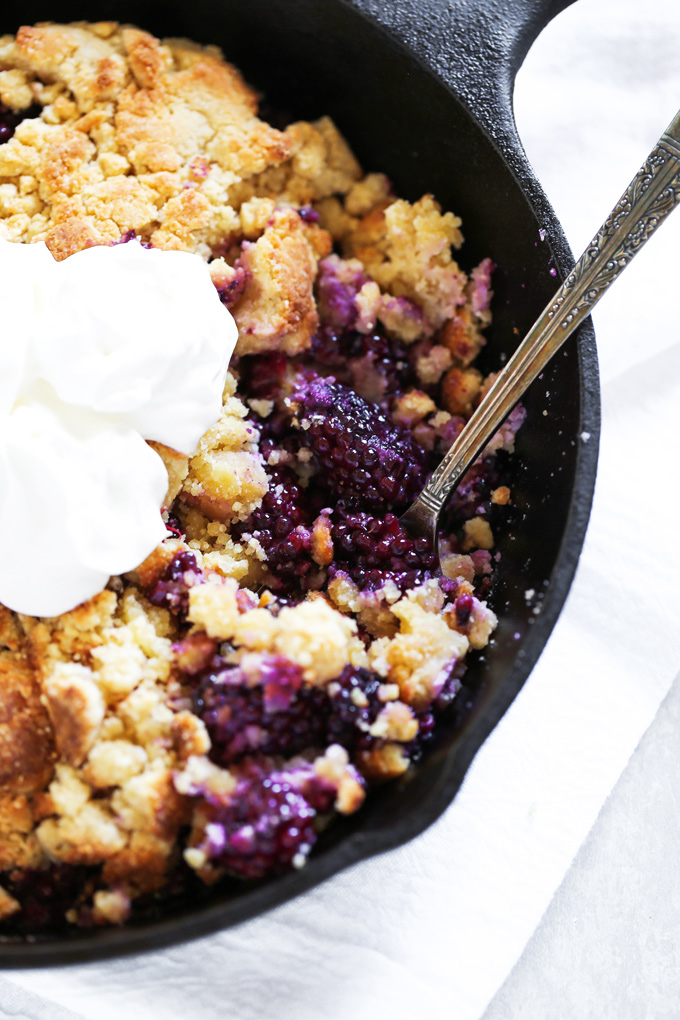 Vegan Keto Blackberry Cobbler
You're all caught up and we can move on to this delightful, full of deliciousness, Vegan Keto Blackberry Cobbler. I am totally obsessed with blackberries so that's why I used them in this recipe. They're super low carb and I can't get enough. I legit eat them everyday. However, you can totally use strawberries and blueberries too. Either a mix of them or pick your fave berry by itself. I've made this using all 3 and each time equally delicious.
The ingredients are crazy. You can find everything in your local super market. You probably have all the ingredients on hand right now and even more so if you follow a keto diet. Almond flour, coconut flour, yes please!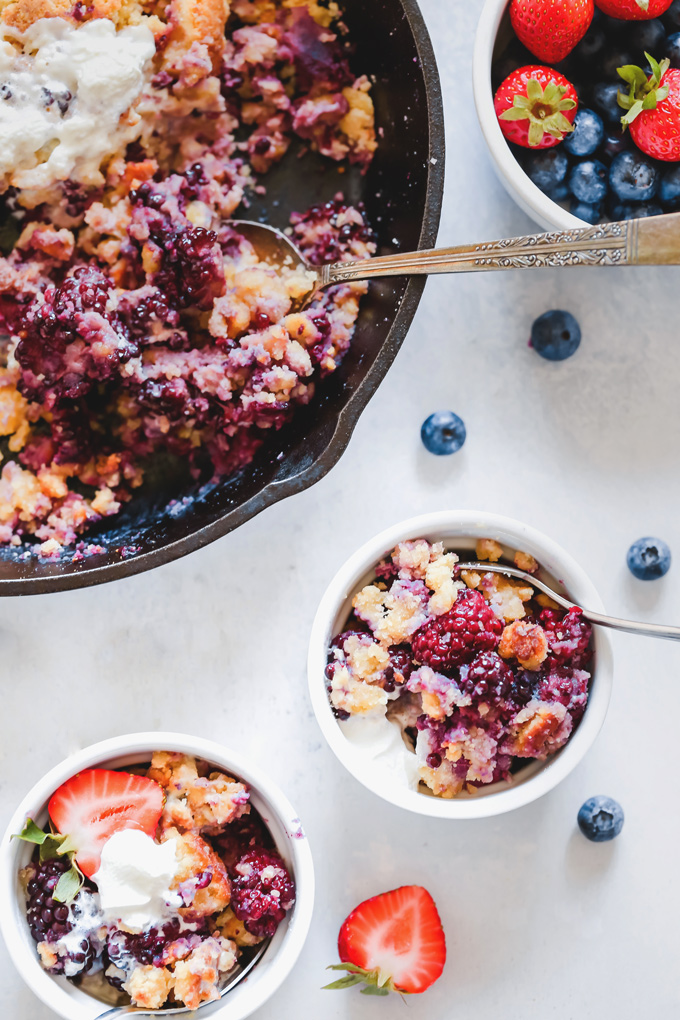 This serves about 8-10, so you'll have plenty for everyone. And although this is "vegan keto" my kids and husband still eat it. I'm only telling you that it's vegan keto but here at home I don't really label it. I don't really label anything, I'm quite tired of the labels to be honest. I just make what I make and that's it. It's food. It's breakfast, lunch, dinner, snack or dessert.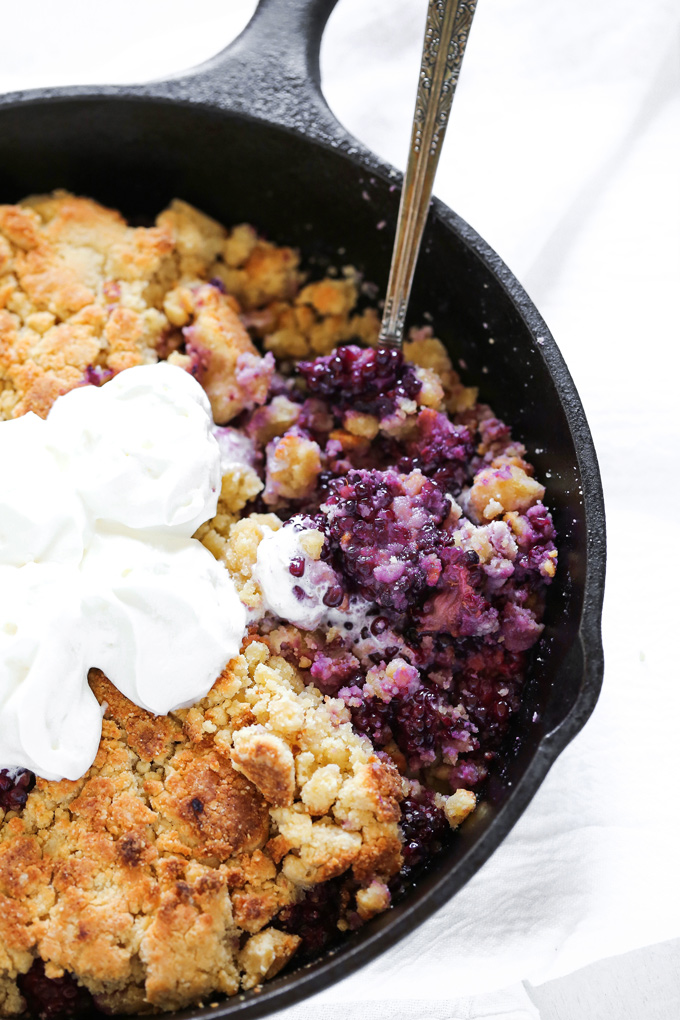 If you made it this far thank you so much for reading. I know this was quite long but I didn't want to come back out of the blue without giving you a heads up of what I've been up to.
I'm hopeful to get back on a solid schedule now with including my new healing services. There will be a recipe once a week, plus blog posts on healing modalities, angel numbers, and things of that nature. I'm looking forward to having you around for this because it's truly exciting.
If you have any questions drop it down in the comment section. I'm here to help, even if it's just a quick hi. I'm happy to be back and looking forward to what's ahead.
Enjoy the cobbler! Xo
More Vegan Keto Treats
Vegan Keto Classic Style Cheesecake
Vegan Keto Blackberry Cobbler
The perfect breakfast or dessert with a keto twist! Juciy blackberries intertwined with buttery crumbles makes this all sorts of amazing. But it's sugar free and naturally sweet made for anyone to enjoy!
Ingredients
1 lb fresh or frozen blackberries
1 egg replacer I like flax egg, (1 tbsp flaxseeds or meal to 3tbsp of water)
1 tsp vanilla extract
12 tbsp vegan butter, melted, (this equates to 1 1/2 sticks)
4 tbsp monkfruit sweetener, (or sweetener of choice)
1 cup almond flour
2/3 cup coconut flour
Toppings
full fat coconut whipped cream
drizzle of maple flavored syrup
Instructions
Preheat oven to 350F and spray an 8 or 10" cast iron skillet with non stick cooking spray. I used coconut oil spray.

Toss the blackberries with 2 tablespoons of sweetener and place them in the skillet.

In a large bowl beat all wet ingredients: flax egg or egg replacer, butter, vanilla, and the 2 remaining tablespoons of sweetener.

Add in he almond and coconut flour and mix well until all is well combined and dough is formed.

Spread the dough evenly on top of the blackberries, pressing it down either with your spatula or your hands. Option to sprinkle the top with a bit more sweetener.

Place into the oven and bake for 20-25 minutes or until edges are golden and blackberries are bubbling. If you want to bake it more and it's darkening too fast, place foil on top of it and let it cook for the extra time so it won't burn.

Remove from oven and let settle for 5 minutes before serving. Top with coco whip, maple drizzle, some dairy free ice cream and you're good to go - Enjoy!
Notes
You can serve this right away or you can place it in the fridge after it reaches room temperature and put it in the oven to heat up for a few minutes when ready to serve. 
Cobbler will hold up for 2 days in the fridge, covered.
1 egg is equal to 1 tbsp flaxseeds to 3 tbsp of water. 
This is the sweetener I use.
~Pin This Recipe~